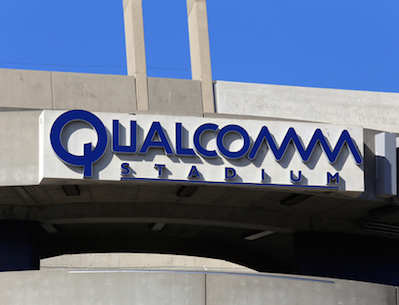 ByteDance to deepen e-commerce operations in direction competition with Alibaba
ByteDance is considering new adjustments to its e-commerce business. The commercialization department's "e-commerce diversion" business and the e-commerce advertising business "Luban e-commerce" plan to further integrate with the first-level e-commerce department.
At the same time, ByteDance puts the e-commerce business at the first priority (level S) level alongside search business and mid-length videos. Next, Bytedance will also add first-level e-commerce portals to its products such as Douyin.
It is reported that in addition to merging and better coordinating all e-commerce-related businesses inside ByteDance, Kang Zeyu, the head of e-commerce business, also hopes to build an independent e-commerce platform similar to Alibaba's Tmall to compete directly with Alibaba.
Qualcomm reportedly receives export license to supply Huawei
KeyBanc analyst John Vinh says Qualcomm has received an export license from the U.S. to ship 4G chips to Huawei, not the 5G chips suggested in media reports.
Sources seemed skeptical that any suppliers would be able to receive a license to supply 5G chips to Huawei.
Alibaba's 11.11 shopping festival reaches turnover of RMB498 billion
Alibaba's Tmall 11.11 global shopping festival season reached turnover of RMB498.2 billion, with more than 30,000 overseas brands participating and exceeding 100 million transactions.
Taobao Tmall President Jiang Fan said that according to the same cycle and the same caliber, the GMV during this year increased by RMB103.2 billion compared with the same period last year, with a growth rate of 26%, a record high in the past three years.
At the same time, this year's Tmall 11.11 is also the largest with largest number of participating merchants, attracting more than 5 million merchants, including more than 4 million small and medium-sized brand merchants, 200,000 brand merchants.
Ehang smart air taxi debut in Korean
EHang Smart Air Taxi flew for the first time in South Korea and obtained the airworthiness certificate granted by the Ministry of Land, Infrastructure and Transport of Korea.
EHang announced the launch of a flight demonstration tour in South Korea and completed the first flight demonstration of the two-seater version of the manned-level autonomous vehicle EHang 216 in South Korea.
The flight won the first Airworthiness License (SAC) for manned-level autonomous aircraft issued by the Ministry of Land, Infrastructure, Land, Infrastructure and Transport of Korea.
Didi obtains a license for New Autonomous Driving Test Section in Shanghai
Today, Didi Autonomous Driving announced that it has obtained licece for Shanghai's newly-added autonomous driving test section. Didi said that Didi Autopilot is the first company to obtain a license for three test zones in Shanghai.
Meituan plans to expand the scale of autonomous delivery vehicles in the future
The 2020 World Intelligent Connected Vehicle Conference was held in Beijing today. Xia Huaxia, vice president, chief scientist, and head of autonomous driving of Meituan stated at the conference that Meituan plans to continue to expand the scale of autonomous driving delivery vehicles in the future.
Within three years, 1,000 autonomous delivery vehicles will be deployed in Shunyi District to achieve regional, 24/7 operation.
Didi and BAIC Group jointly launch a new generation of L4 class cars
On November 11, Didi Autonomous Driving and BAIC Group jointly launched a new generation of L4 self-driving vehicles, which debuted at the World Intelligent Connected Vehicles Conference for the first time and provided test rides.
This is an L4 self-driving vehicle modified based on BEIJING-EU7, developed by BAIC Group and Didi Autonomous Driving. The car is equipped with industry-leading software and hardware solutions for autonomous driving.
CICC is optimistic about smart cars becoming a centralized display platform for a new generation of semiconductors, AI and other technologies
The research report of CICC pointed out that recently, the General Office of the State Council issued the "New Energy Automobile Industry Development Plan (2021-2035)", emphasizing that under "Electrification, Networking, and Intelligence", related technologies in the fields of automobile and information communication shall speed up integration.
CICC reiterated its optimism that smart cars will become a centralized display platform for a new generation of semiconductors, communication radio frequency, vision, acoustics, AI and other technologies.
It also sorted out investment targets in various fields such as cockpit electronics, sensors, automotive semiconductors, and Internet of Vehicles. It recommended focusing on electrification, Investment opportunities in the relevant technology industry chain under the connection and intelligence.