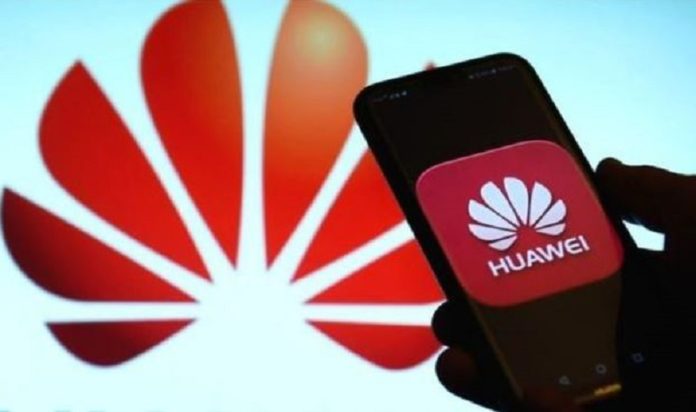 State Council officials agrees to establish an inter-ministerial joint conference system against unfair competition
The State Council agreed to establish an inter-ministerial joint conference system for anti-unfair competition led by the State Administration for Market Regulation to strengthen macro guidance on anti-unfair competition work; study and promote the implementation of major policies and measures for anti-unfair competition work. The focus will be for anti-unfair competition and illegal activities.
JOYY is target of short-seller Muddy Waters and is accused of serious data fraud
Carson Block, the founder of Muddy Waters, a well-known short-selling agency, questioned JOYY on Wednesday and announced a short position on the company.
The research covers YY live broadcast and overseas BIGO LIVE business. Through analysis of nearly 150 million transactions of YY live broadcast, the short-seller found that nearly 90% of the revenue reported of YY live broadcast business is forged data, and the revenue data of BIGO LIVE also has 80% forged.
BIGO is an overseas video social platform acquired by JOYY in 2019. At the end of 2018, it claimed to have 225 million registered users and more than 40 million monthly active users. Baidu announced recently that it intends to acquire YY live streaming business, and the impact to that deal is unknown at this point.
Foxconn's new Vietnam plant costing US$26 million officially started production this week
According to a Reuters report, the Vietnamese government said that the Vietnamese factory built by Apple's main supplier Foxconn for US$26 million has produced the first batch of display panels this week.
Foxconn entered Vietnam for the first time in 2007. Previously, the three factories in Vietnam were relatively small. However, considering the cost issue, Vietnam has become one of Foxconn's main business expansion areas in the past two years.
The plant currently has an annual production capacity of 20,000 panels, and Foxconn is planning to expand the plant and eventually hopes that the annual output can reach 1 million panels.
BOE OLED has not passed Apple's review and wont' supply for iPhone 12
The iPhone 12 series is already on the market. The screen panels this time are mainly supplied by Samsung, with LG Display also participating as the second supplier.
Earlier, there was news that Chinese screen maker BOE had accepted Apple's quality review twice in order to supply screens for the iPhone 12 series, but reports from Korean media claimed that the recent second attempt failed.
Russia counters Twitter/Facebook; intends to legislate and restrict access
According to reports, some senior members of the ruling party in Russia submitted a draft law. According to the draft, Russian regulators will be able to restrict Internet users' access to Twitter, Facebook and YouTube.
The draft is aimed at countering the censorship of Russian media by some US platforms. According to this draft, Russian prosecutors, after consulting with the Ministry of Foreign Affairs, can determine that foreign Internet platforms' restrictions on content violate the rights of Russians. The corresponding penalties will include fines and partial or full restriction of access to these infringing platforms in Russia.
China Mobile's 5G terminal sales reached 85 million, and it is expected to exceed 100 million by the end of the year
Yesterday, at the media communication meeting of the 2020 China Mobile Global Partner Conference, Wang Hengjiang, deputy general manager of China Mobile, revealed: "Now China Mobile's 5G terminal sales have reached 85 million, and by the end of the year it will exceed 100 million."
As of September 30, 2020, China Mobile's total number of mobile customers was approximately 946 million, of which the total number of 5G package customers reached 114 million. Other data show that as of the end of October this year, China Mobile has opened more than 380,000 5G base stations.

Ranking of global wireless communication network technology invention patents in 2020: Huawei first, OPPO third
Yesterday, IPRdaily China Network and the incoPat Innovation Index Research Center jointly released the 2020 global wireless communication network technology invention patent rankings. Among them, Huawei ranked first with 8,607 patents, and Qualcomm ranked second with 5807 patents. OPPO ranked third with 5353 patents.

Audi and Alibaba deepen cooperation to develop exclusive navigation for new energy vehicles
Audi and Alibaba Group jointly announced to further deepen strategic cooperation and explore cooperation in the fields of navigation systems and in-vehicle digital assistant services.
Car navigation will be a key area of ​​strategic cooperation between the two parties. Audi and AutoNavi Maps, a subsidiary of Alibaba, began cooperation in 2006 to provide Audi customers with AutoNavi map data services.
The two parties further deepen their cooperation: AutoNavi will cooperate with Audi in the areas of navigation software, navigation map data, high-precision data, for the first time. In addition, both parties are developing new functions including underground parking lot navigation, lane-level navigation and exclusive navigation for new energy vehicles.

Tencent Music Entertainment Group announced its investment in WAVE
Tencent Music Entertainment Group announced yesterday that it has reached a strategic cooperation with Wave, a leader in virtual performance services, and will invest in it in the form of equity.
According to the cooperation agreement, the two parties will further jointly explore the blue ocean market for virtual concerts. Based on its leading edge in the Chinese market and improving the music entertainment ecosystem, TME will conduct exclusive broadcasts of Wave Show in China on all platforms such as QQ Music; at the same time, both parties will also jointly develop high-quality virtual concert content for TME live, an innovative performance brand under TME.
Baidu Health launches new corona virus vaccine service platform
Baidu Health launched a new corona virus vaccine area, launching new vaccination strategy, online consultation, outpatient open appointment and other services.
The person in charge of Baidu Health said that in the future, Baidu Health will continue to pay attention to the progress of the new vaccine, and will launch more "targeted" health special services in response to the segmented needs of different user groups, shorten the user's vaccination path.
China Mobile will launch mobile phone super SIM cards as transportation cards, car keys and more
China Mobile said that it will launch a mobile phone super SIM card, which can be used as a meal card, access card, transportation card, car key or 5G electronic signature, and more.
Lei Jun: Xiaomi invests in 110 smart equipment companies in 3 years
Lei Jun, the founder of Xiaomi Technology, said at the Yabuli Enterprise Forum that Xiaomi has invested in 110 smart equipment companies in three years, and believes that the future of smart manufacturing is unmanned fully automatic factories.
Danke Apartments fell nearly 15% before the market
Chinese co-living startup Danke Apartments saw its hares down nearly 15% before the market. There are market rumors that Chinese real estate agency Woaiwojia is likely to acquire Danke, as the latter has fall into liquidity problems. But insiders say that since the cumulative loss of Danke has exceeded RMB6 billion, and Woaiwojia is unlikely to buy the startup.