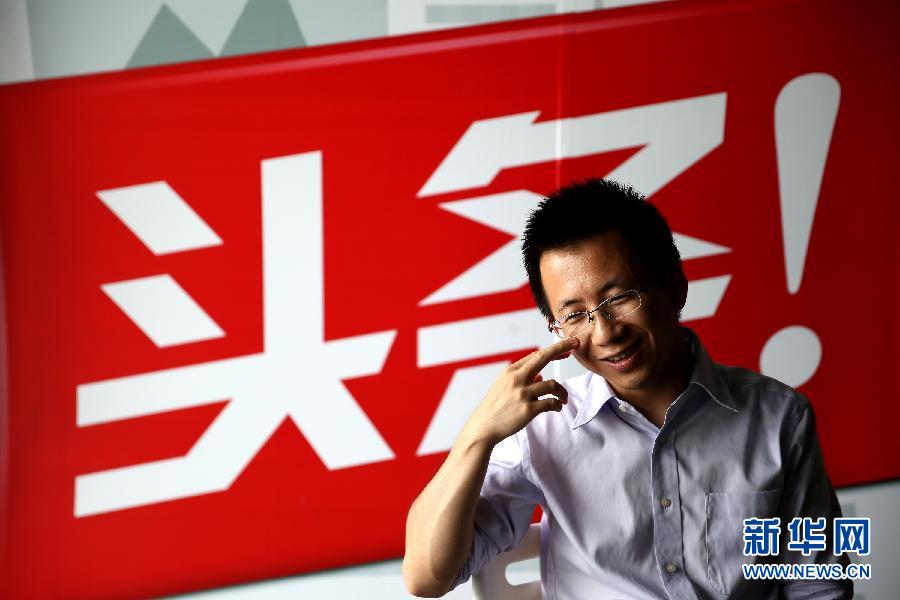 ByteDance expands in information flow search business to compete with Baidu
An employee of Bytedance told Chinese media that the search business of some Bytedance products was launched as early as early 2019. But now, commercialization has been expanded and product features are constantly being polished.
Recently, a set of official posters foretells that information flow based search ads have begun to be launched in full steam, and the commercialization centers of search engines in various regions have also begun to sell search ads.
Although data shows that the proportion of search advertising in the entire Internet marketing service is decreasing, and the proportion of information flow advertising is rising sharply, the size of China's search advertising market is expected to reach RMB110.57 billion in 2020, accounting for 14.1% of the Internet marketing market share.
Baidu's 2019 revenue was RMB107.4 billion yuan. Last year, Baidu's online advertising revenue was RMB78.1 billion yuan, accounting for 72.7% of its total revenue. In Q3 2020, Baidu's core online advertising revenue was RMB18.4 billion yuan, exceeding Wall Street expectations. The reason is that the market recovered rapidly after the pandemic, and the entire online advertising market has returned to the level before the epidemic.
Bytedance's search advertising business has also been affected by the epidemic. It is reported that its search advertising has achieved a revenue of RMB2 billion yuan in 2019. After the start of the new decade in 2020, it is expected to be around RMB3 billion in 2020. Bytedance certainly wants to further grow its search ads business.
Kuaishou acquired Easylink to obtain payment license
Kuaishou has acquired a licensed payment institution Easylink Payment, thereby indirectly obtaining a payment license. People familiar with the matter revealed that Kuaishou used cash + stocks to conduct mergers and acquisitions of Easylink.
The cash was around RMB300 million, and the amount and value of the stocks were unknown. After the completion of the acquisition, Kuaishou will hold more than 50% of the shares and become the largest controlling shareholder of Easylink.
The person familiar with the matter also revealed that the two parties have completed a commercial merger agreement in the near future, and are debugging the payment interface, so that the business of both parties can run it.
TSMC will begin mass production of 3nm chips in the second half of 2022
TSMC will begin mass production of 3-nanometer chips in the second half of 2022, with a monthly production capacity of 55,000 chips.
Xpeng Motors: The cost of lidar is not unacceptable
Regarding the car-level requirements and cost issues of lidar, Xpeng Motors' autonomous driving product director Huang Xin said that the car-level requirements have been solved and the cost is not unreasonable. It is not as outrageously expensive as expected. Xpeng has been cultivating its own suppliers and will lead them pass related car regulations.
IATA plans to launch a digital health pass
The International Air Transport Association said on the 23rd that it is developing a variety of mobile applications to help air passengers figure out the restrictions on the coronavirus pandemic in each destination, and share personal virus testing or vaccination information with airlines or the government.
These mobile applications will form the "IATA Travel Pass" digital platform, which is planned to be launched on a pilot basis before the end of this year and is scheduled to be officially launched in the first quarter of next year to promote safe travel.
WM Motor and Uber reached an agreement of intent, EX5 may be exported to Europe
The EX5 model of WM Motor will be exported to Europe. According to a source, WM Motor has signed an agreement of intent with Uber. The WM EX5 will be exported to more than ten European countries, including the UK, as an optional model for Uber drivers.

The Hong Kong Stock Exchange plans to launch the HKEX SYNAPSE platform to speed up the settlement process of Shanghai-Shenzhen-Hong Kong Stock Connect
The Hong Kong Stock Exchange announced the development of HKEX Synapse (Synapse), an acceleration platform for Shanghai-Shenzhen-Hong Kong Stock Connect transaction settlement, to further improve the efficiency of Shanghai-Shenzhen-Hong Kong Stock Connect transaction settlement.
After the launch of Synapse, it will increase the global influence of Northbound trading of Shanghai-Shenzhen-Hong Kong Stock Connect through DTCC's institutional transaction processing services, which is expected to further promote the opening of the A-share market in Mainland China.
Currently, more than 6000 institutional clients in 52 markets around the world have used DTCC's institutional transaction processing services.
Research says Huawei's global share of mobile phones will drop to 4% next year
According to market research firm TrendForce, Huawei's global smartphone market share is expected to drop to 4% in 2021. TrendForce researchers said on Tuesday that Huawei's global smartphone market share this year will be 14%, and this market share will drop to less than 4%. According to an article on TrendForce's public account, due to its own component supply shortage and other uncertain factors, the newly spun off Honor brand will see its global smartphone market share down to 2% next year.
ByteDance is developing more educational hardware, including educational tablets and pocket learning printers
In addition to desk lamps, ByteDance is also developing a variety of educational hardware, including the largest category of educational hardware in the educational tablets market. The release time has not yet been determined. There are also pocket learning printers and dictionary pens in the works.