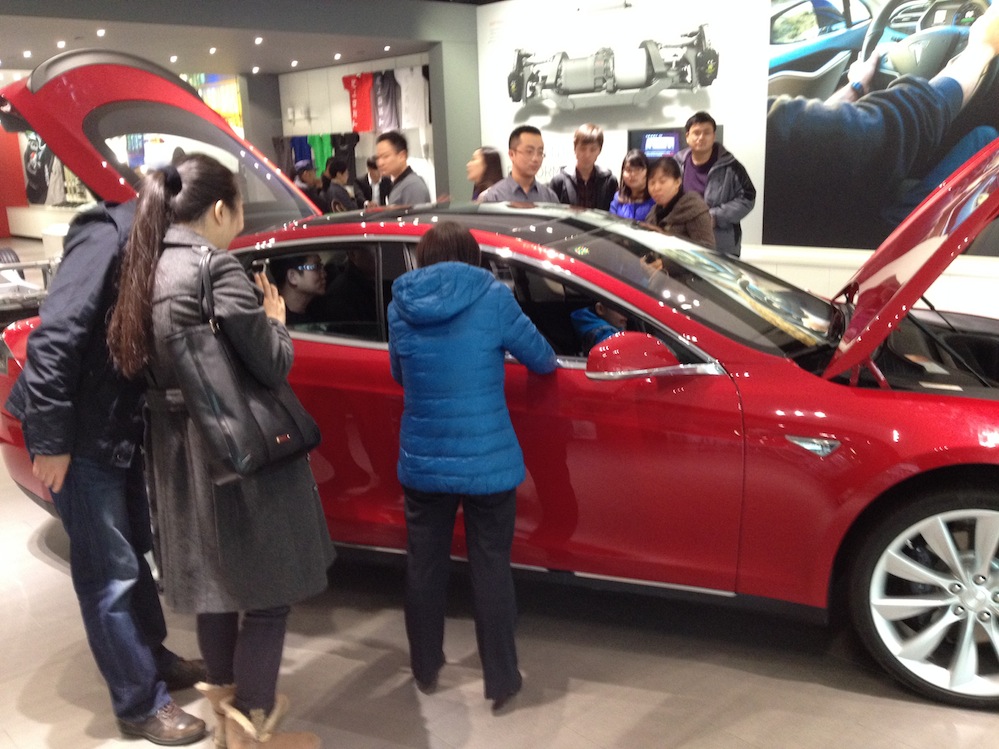 Tesla plans to build a new plant in China and start producing charging poles in 2021
According to a document submitted by Tesla to the Shanghai government, the company plans to start producing electric vehicle charging poles in China in 2021. Currently, the electric car manufacturer is seeking to expand sales in China, the world's largest car market.

New orders for Huawei's 4G mobile phones have begun to stock up and will be available in the first half of next year
Huawei's new orders for 4G mobile phones have begun to stock up and are expected to be available in the first half of next year at the earliest. According to sources, the resumption of supply of 4G chips can guarantee most of the demand for mobile phones and tablets in overseas markets. Eastern Europe, Russia, Asia-Pacific, Middle East, Africa and other regions are still dominated by 4G markets, and 4G products are still competitive.
A few days ago, it was reported that Huawei will resume purchasing 4G mobile phone motherboards and other components this month, and some manufacturers have been notified of the change.
At the end of October, the US Department of Commerce stated that it will allow more chip companies to supply Huawei, but it cannot supply chips for 5G services. At present, Intel, AMD, Samsung, Sony, etc. have obtained partial approvals. For example, Samsung has been approved to supply OLED panels to Huawei. Qualcomm has obtained a license to supply 4G chips to Huawei.
Some analysts believe that 5G mobile phones have become the general trend, especially in the domestic market 5G mobile phones are accelerating popularization, and Huawei's global market share may further decline.
Chinese co-working firm Ucommune listed on NASDAQ via SPAC
Ucommune held a listing ceremony on November 24 after it merged with a special purpose acquisition company (SPAC). It started trading on the NASDAQ exchange under the name "UK" on November 18, 2020.
At the Beijing listing ceremony, Mao Daqing, the founder of Ucommune, said that in the past year, the company has encountered challenges in the co-working industry, the strong fluctuations in the international operational environment, and the sudden impact of the corona virus pandemic. The listing via SPAC will help the company to move forward.
Ucommune was founded by Mao Daqing in 2015, and has successively received investment from Sequoia Capital China Fund, Zhen Fund, Gopher Assets, Yirun Investment, China Investment Hanford, and Sinovation Ventures.
As of June 30, 2020, it has co-working spaces in 47 cities, with 185 working spaces. Ucommune has a light-asset model via cooperation with building owners to save early-stage development costs.
TikTok launched a counterattack and sued Triller for patent infringement
According to The Information, the struggle between TikTok and its rival Triller is heating up. Recently TikTok has filed a patent infringement lawsuit against Triller in the Northern California District Court, accusing Triller of infringing on three patents owned by TikTok and its parent company ByteDance.
It is reported that in July this year, Triller filed a patent infringement lawsuit in Texas, claiming that TikTok and ByteDance had been infringing and using its technology patents for many years, but TikTok refused to acknowledge the infringement and announced that it would not compensate the so-called losses.

5G mobile phone shipments are expected to reach 750 million in 2022
At the World 5G Conference, Qualcomm Global Vice President Hou Mingjuan mentioned: There are more than 95 operators in the world deploying 5G networks, and another 300 are investing in 5G. In 2020, 5G mobile phone shipments are expected to reach 200 million. China has 180 million 5G mobile phone connections and 700,000 base stations. In 2022, 5G mobile phone shipments are expected to reach 750 million.
Goldman Sachs places "buy" rating for Alibaba with a target price of 352 yuan
Goldman Sachs issued a report stating that based on its core merchant products, Alibaba has a leading position in e-commerce. The bank is optimistic about the company's ability to use its infrastructure settings in new business development and the progress of new businesses and maintains its "buy" rating.
It also has a target price of RMB352 yuan. The bank quoted Alibaba's management as saying that it will ensure compliance with antitrust requirements and is committed to eliminating fraud and misconduct on its platform. It is expected that the antitrust regulations will have limited impact on the company's long-term prospects.
The Civil Aviation Administration revised and issued air travel guide
The Civil Aviation Administration revised and issued the "Technical Guidelines for the Prevention and Control of Epidemics in Transport Airlines and Airports (Sixth Edition)" to guide airlines and airports to continue to do pandemic prevention, and to carry out normalized epidemic prevention and control work more efficiently and comprehensively.