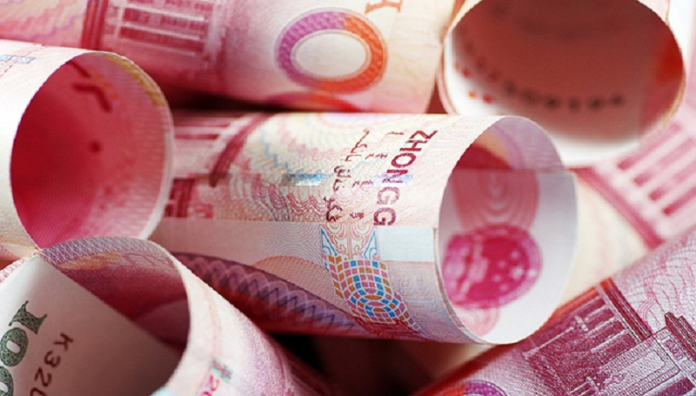 CDH Mezzanine Fund raised RMB1.5 billion yuan in the first closing
CDH Mezzanine Fund announced the completion of the first round of fundraising of its data center industry investment funds, with a target size of RMB2 billion yuan and an initial subscription of RMB1.5 billion yuan.
The fund is the first industry sub-fund of CDH Mezzanine, and the first domestic RMB fund that has completed the first round of fundraising focusing on data center industry investment.
CDH Equity Investment Management (Tianjin) Co., Ltd. is the fund manager. The fund will cooperate with leading domestic third-party data center service providers to invest in high-quality data center projects in core cities.
Huawei announces one-year transcript of 5G commercial use: over 700,000 5G base stations have been built
Huawei recently stated at the World 5G Conference that in China, the first anniversary of the official commercial use of 5G, a total of more than 700,000 5G base stations have been built.
From the summit of Mount Everest at 8844.43 meters to 800 meters underground, Huawei has completed multiple 5G industries application innovation.
Meituan's third-quarter revenue was RMB35.401 billion yuan, higher than market estimates
Meituan released its third quarter 2020 financial report. According to the data, Meituan's third-quarter revenue was RMB35.401 billion yuan, an increase of 28.8% year-on-year. The revenue of the same period last year was RMB27.494 billion yuan. The market expects that Meituan's third-quarter revenue will be RMB34.047 billion yuan.
Domestically made Tesla Model Y approved for sale in China
Tesla has obtained a license to start selling its Model Y SUV produced in Shanghai in the Chinese market. The Ministry of Industry and Information Technology has announced the news on its official website.
Currently, Tesla sells domestically produced Model 3 electric vehicles in the Chinese market. In addition to Model 3, its super factory in Shanghai also plans to start producing other models, such as Model Y. Earlier this month, the company submitted an application to sell Model Y produced in its Shanghai plant in China.
NIO OS 2.8.0 version officially released
According to NIO's official Weibo news, NIO OS 2.8.0 version was officially released, with new functions such as automatic locking when leaving the car, passenger seat memory, and easy entry and exit of the passenger seat. Starting today, ES6, ES8 and EC6 vehicles with current versions 2.6.5 and above will be pushed in batches through FOTA.
Microsoft Research Asia releases multi-agent resource optimization platform "Group Strategy MARO"
Microsoft Research Asia released the multi-agent resource optimization platform "Group Strategy MARO" and open sourced it. According to reports, MARO is a full-chain resource optimization AI solution for multi-industry cross-sections. For scenarios already covered by MARO, users only need to provide compliant data, MARO can build a simulation environment and support distributed parallel training, and then give the final solution. For unsupported scenarios (such as different resource entities, different resource generation and consumption logic), MARO can help build feasible solutions at a limited cost.
Tencent invested in 17 film and television companies
According to the "China Film Investment and Financing Report" of Tsinghua University, the top institutions ranked by the number of equity investments in the film industry are Tencent Investment, Houde Qianhai Fund, Enlight Media, IDG Capital, Alibaba, China Media Capital, Sequoia China and Zhen Fund.
China's cyber security output has doubled in five years
Deputy Minister of Industry and Information Technology Liu Liehong said today that during the 13th Five-Year Plan period, the scale of China's cyber security industry will grow rapidly. It will exceed RMB170 billion yuan in 2020, doubling the 2015 level.
China will do a good job in the development plan for the information and communications industry during the 14th Five-Year Plan, focus on the outstanding issues facing security development, said Liu.
China will also accelerate the formulation of cybersecurity regulation and issue a number of major policies such as the "5G Security Guidelines" as soon as possible.
Official: China's GEM registration system is generally operating smoothly
Yuan Duoran, Deputy Director of the Issuing Department of the China Securities Regulatory Commission, said at an event that the first batch of 18 companies under the GEM registration system were officially listed, and the registration system stock + incremental reform pilot has been progressing successfully.
As of the end of October, since the implementation of the registration system on the Growth Enterprise Market, 41 companies have gone public to raise RMB51 billion yuan. The main institutional arrangements of the registration system have withstood the initial test of the market. The market is currently operating generally smoothly.
ByteDance bought "douyinpay.com" to prevent malicious infringement by third parties
ByteDance has added a new domain name douyinpay.com. The domain name should be translated as "Tiktok Pay". ByteDance said it has registered the domain name to prevent malicious infringement by third parties.
Velo Labs, Lightnet Group and Visa will jointly develop payment solutions in Asia
Velo Lab announced that it has reached a cooperation with Lightnet Group and Visa to jointly develop payment solutions for the Asian region, aiming to solve the problem of difficult loans for small, medium and micro enterprises in Asia.
According to estimates by the International Finance Corporation (IFC), the world's annual demand for loans for small, medium and micro enterprises of US$5.2 trillion cannot be met, and more than half of the financing gap lies in the Asia-Pacific region. It is reported that the plan allows users to use digital assets as collateral to obtain credit lines.