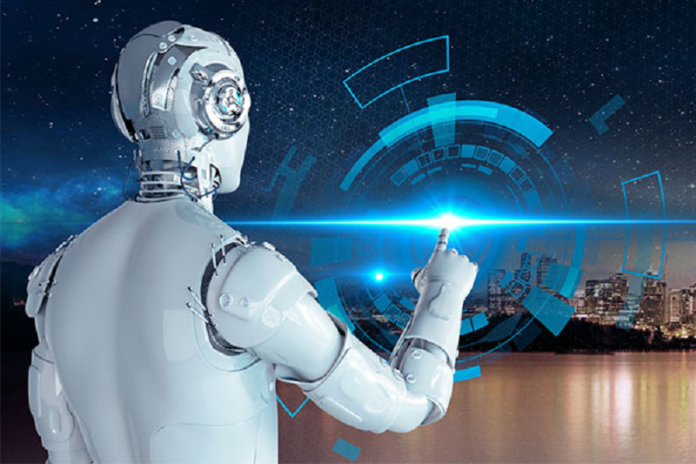 Xinhua Zhiyun, a technology company that uses AI technology to facility media content creation backed by Alibaba and Xinhua News Agency, has found more applications of its platform.
The firm, jointly invested by Xinhua News Agency and Alibaba in 2017, has been developing products for 3 years. It recently launched a media brain and intelligent media integration platform, a cultural travel intelligent communication platform, a cloud news center, and a MAGIC shooting robot.
Its products and solutions involves the media, cultural tourism, conferences and exhibitions sectors. As of November 2020, Xinhua Zhiyun has applied for more than 140 patents.
It independently developed a "media brain" AI platform covering the entire process of media production from strategy, acquisition, writing, editing, publishing, and review.
This "media brain" can be used by media centers such as media institutions, enterprises and governments. It can provide data support and underlying capabilities, including intelligent topic selection, intelligent media assets, intelligent production, intelligent review, intelligent copyright, and intelligent communication.
"The core purpose of the Media Brain Platform is to help content producers collect, process, and manage news resources better and faster," Xinhua Zhiyun Chief Product Officer Wang Min said. "We also developed a MAGIC short video intelligent production platform, which involves all aspects of news creation, including planning, interviewing, editing, publishing, and review, to improve the level of automation in all aspects."
For example, emergency recognition robots can call on-site camera screens when major emergencies such as explosions, car accidents, earthquakes, occur, intercept videos of emergencies, and combine earthquake and flood reporting robots to automatically generate news content.
There are also special scene robots covering conference reports, news releases, and epidemic reports. In addition, there are fact-checking robots, text recognition robots, face tracking robots, intelligent topic selection robots.
At this year's Service Trade Fair, the "Media Brain" was used to output related live video reports. The corresponding video materials and text templates were selected through the "News Center on the Cloud", and video news was automatically generated in less than 1 minute.
"We hope that Xinhua Zhiyun's products can solve the pain points in media transformation and truly enable artificial intelligence to empower the media," Wang Min said.
At present, Xinhua Zhiyun's products have been used in the National Congress of the People's Republic of China for three consecutive years. At the same time, it has also been applied in major events and reports such as the Service Trade Fair, the 2018 World Cup, the 2019 World Artificial Intelligence Conference, and the China International Import Expo.
Serving all levels of media from the central to the local level, including Xinhua News Agency's intelligent editorial department and other central-level media, Jiangxi Provincial Financial Media Center, Qilu Smart Media Cloud, Zhejiang Daily Newspaper Group and other provincial platforms, and Jingdezhen Financial Media Platform, it has served more than 900 media organizations in total.
In addition, Xinhua Zhiyun also launched a physical MAGIC shooting robot for video information collection.
The robot integrates multiple smart cameras such as 360° surround view HD cameras and professional cameras. It also integrates laser vision multi-sensor hybrid positioning and navigation, person recognition and tracking, and ultra-high computing power edge computing nodes, allowing the robot to move freely and collect videos independently, automatically identify people, users can also upload the content to the media brain and generate their own exclusive VLOG.
"MAGIC's video capture tool for shooting robot videos is different from the mobile robots on the market. The appearance design of the robot must conform to the shooting habits of most people. In terms of algorithm, it focuses on the choice of perspective and the positioning of the protagonist. Optimized video shooting applications such as the selection of sharpness, and the use of lenses," said Zhao Ji, head of Xinhua Zhiyun Robotics Division, "Using AI, MAGIC robots can learn shooting skills from photographers, and I believe they will have the opportunity to achieve professional photography skills in the future."
Combined with the MAGIC shooting robot, based on the accumulation in the media industry, Xinhua Zhiyun has expanded its business to the fields of cultural tourism, exhibitions and events, finance, and also launched new products such as conference brains, and financial short video robots.
In addition, the "holographic guest attendance technology" launched by "Conference Brain" fits well with the situation that guests cannot attend meetings on the spot under the current pandemic.
In the finals of the Fifth China Design Intelligence Award held by the China Academy of Art in October, holographic projection was used to allow two overseas guests to "visit" the scene and participate in the two-day meeting.
In the financial field, with the help of the intelligent short video production capabilities of the media brain, in October, Xinhua Zhiyun, China Securities Construction Investment and Hengsheng Juyuan jointly launched the "AI Financial Short Video" to use the automatic production and precise matching of financial short videos.
"In the future, Xinhua Zhiyun will continue to focus on video production, develop corresponding AI robot products, continuously lower the threshold of content production, and increase the production capacity of high-quality content, so that creators can focus on content without worrying about production capacity," Wang Min said.