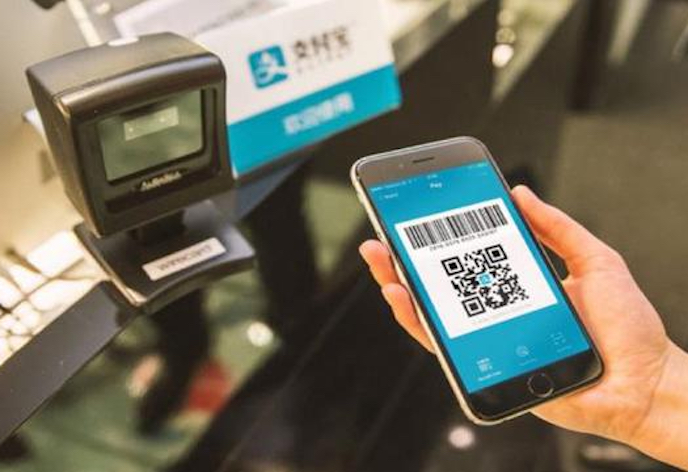 Ant Group says news of selling its 30% stake in Paytm untrue
According to Reuters, Ant Group is considering selling a 30% stake in Paytm, India's largest mobile payment and commerce platform. The consideration was partly due to tightened Indian policy toward Chinese tech firms.
Ant Group responded on Twitter that the news was untrue. Paytm is a leader in the Indian digital payment market, and also sells commodities such as gold and insurance. It is currently one of the most highly valued startups in India.
In 2015, Alibaba Group and Ant Group invested US$680 million in Indian mobile information company One97 (Paytm's parent company). In 2017, Alibaba Group led a US$200 million financing of Paytm's e-commerce division.
Alibaba launches the country's first AI model Ta Ji
On December 3, China's first AI model, Ta Ji, was officially launched on the Alibaba protection platform. It is independently developed by Alibaba and is used to provide clothing merchants with model static images, short videos, and live broadcast solutions to reduce the burden on merchants and reduce the risk of image theft.
According to reports, the AI ​​model uses innovative algorithm technology to generate thousands of facial features based on the target face module to form a unique virtual face. At the same time, it uses algorithm technology to transform flat clothing images to 3D picture worn on the model, directly reducing labor and financial costs for apparel business owners by avoiding model shoot.

US House backs new measure to curb China Stock Listings in the US
The U.S. House of Representatives approved legislation that could ultimately lead to Chinese companies — including Alibaba and Baidu — getting kicked off American exchanges if regulators aren't allowed to review their financial audits.
The legislation will now be sent to President Donald Trump, who is expected to sign it. The legislation provides a phase-in period with penalties kicking in after three straight years of failure to comply.

Didi's international travel business averages 5 million daily orders and 150,000 food delivery orders
As of November 20, the average daily order volume of Didi's international travel business reached 5 million, and the average daily order volume of its takeaway business was 150,000.
Didi started to test its internationalization in 2015 and has successively invested in Grab and Ola in Asia, Lyft in the United States, 99 in Brazil, Taxify in Europe and Careem in Dubai.
These are all taxi companies that have been operating locally for many years. It is reported that Didi plans to serve more than 100 million orders per day in the next three years, of which 10 million orders per day for international business.
Google Play 2020 Best Apps/Games announced, 3 Chinese apps on the list
Google Play recently announced the 2020 best apps/games list in various regions around the world. Three Chinese companies' apps made the list. All are gaming apps.
Himalaya Audio set up its own investment fund
China's audio content platform Himalaya has set up its own investment fund, Hainan Himalaya Equity Investment Fund Management Co., Ltd. Prior to this, Himalaya had invested in two Chinese investment firms Whale Capital and Xingwang Investment as LP.
Earlier, ByteDance reportedly planned to set up a venture capital fund, aiming to raise US$1.45 billion (about RMB10 billion yuan) for its first venture fund. ByteDance was to contribute RMB2 billion, and raise the rest from external investors.

JD Logistics will launch a Hong Kong IPO in the first half of 2021
According to sources, JD Logistics will launch a Hong Kong IPO in the first half of 2021, raising up to US$3 billion.
Dada Group raised US$520 million in follow-on share issuance
On December 3, Dada Group (NASDAQ: DADA), a local instant retail and distribution platform, announced the completion of the additional issuance of American Depositary Shares (ADS) with a price of US$50.
It is reported that Dada Group's choice of additional issuance is intended to increase the scale of outstanding shares, share long-term development dividends with high-quality investors, and reserve additional funds for corporate development.
Peking Union Medical College Hospital and Huawei to build a smart hospital
Huawei announced it will cooperate with Peking Union Medical College Hospital to focus on medical-industry integration and collaborative innovation, and carry out in-depth cooperation in the construction of medicine research platforms, the training of cross-field integration talents in information, medicine, and management, and the exploration of hospital digital transformation.
The two parties will also establish a joint innovation laboratory to carry out end-to-end target design and implementation, promotion and industrialization of innovation healthcare.
MIIT notified 60 apps that infringed on user rights
According to the Ministry of Industry and Information Technology, it recently organized a third-party testing agency to inspect mobile phone applications and urge companies with problems to make rectifications.
Up to now, there are still 60 Apps that have not been rectified, and the above-mentioned Apps should complete the rectification and implementation work before December 10.
Those who fail to make rectification within the time limit will be forced to carry out relevant disposal work in accordance with laws and regulations. These apps include China Southern Airlines, Hainan Airlines, and Chunyu Doctor.
The main issues involved include: illegal collection of personal information; app mandatory, frequent, and excessive requesting of permissions.