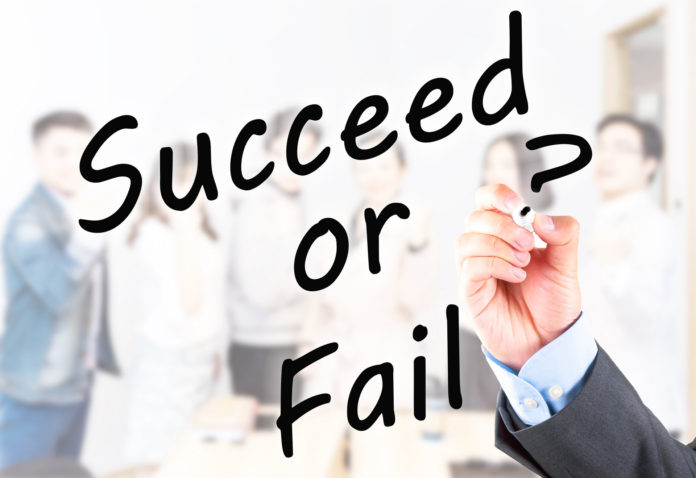 The year of 2020 was difficult for everyone. Startups are particularly hit hard by the pandemic and the economic disruption.
Nearly 1,000 startups collapsed in 2020, according to Chinese data tracker IT Juzi. In the first half of 2020, an average of 5 new economy startups closed down every day. The fintech industry saw the most death, mainly due to the closing of P2P online lending firms across the country.
The proportion of failed projects that have not publicly disclosed venture financing accounted for 82% of the total. Among those that have publicly disclosed financing, only half of the companies have obtained angel/seed rounds. It shows that the failed projects are mostly small, early stage, and not backed by venture firms.
The average life span of failed startup projects in 2020 is less than 5 years.
Tech giants like Alibaba and Tencent both announced the closure of overseas projects that they had invested billions of dollars. Several consumer loan and wealth management companies invested by JD.com also collapsed, and the e-commerce joint venture between JD.com and Mogujie also failed.
Hot new concept such as long-term rental apartments, unmanned convenience stores/unmanned shelves, new energy vehicles, social e-commerce, shared bikes saw a large number of collapsed startups.
Traditional education and tourism industries were severely affected by the pandemic, especially in the first half of the year, when a number of companies closed down.
Failed startups that have secured financing from top VC institutions and tech giants include shared bike operator ofo. It was once valued at billions of dollars and have raised over US$1 billion from top VCs and other tech firms.
Of the nearly 1,000 new economy companies, 9% of the projects survived for no more than 2 years, and 55% of the projects closed within 2 to 5 years of establishment. The average lifespan of the company was 4.75 years (57 months).
Among them, the shortest-lived project "Jijiao" only survived 3 months. The longest-lived project is Yangtze River Automobile, which was established in 1996 and entered the field of new energy vehicle manufacturing after 2013. But due to poor sales, it filed for bankruptcy at the end of this year.
Among the collapsed startups this year, the top 10 industries include fintech, e-commerce, corporate services, education, entertainment and media, and on-demand life services.
There were 51 failed fintech and P2P projects. In the enterprise service sector, there were a large number of failed projects that weren't able to scale. In vertical e-commerce fields such as fresh produce e-commerce, cross-border e-commerce, and maternal and child e-commerce, many startups weren't able to make a cut into existing players.
In education, entertainment, mobility, many companies failed for various reasons.