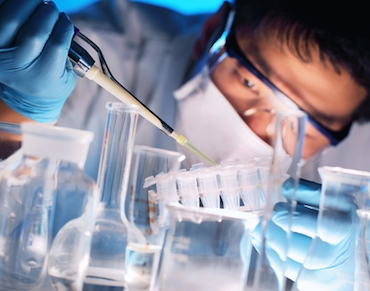 Around 600 million coronavirus vaccines will be approved for distribution within this year
Wang Junzhi, deputy head of the expert group of the vaccine research team of the scientific research group and academician of the Chinese Academy of Engineering, said in a speech at the 8th World Congress of Integrated Traditional Chinese and Western Medicine, that there will be a big deal to be announced in the next one to two weeks regarding China's coronavirus vaccine. Around 600 million vaccines will be approved for distribution within this year.
WeBank said it can handle debt problems from Danke failure
WeBank issued an announcement today stating that it has studied and formulated a legally compliant plan that can settle the outstanding loans of Danke Apartments users, even if the loan customers do not continue to repay the loan.
Danke Apartments is a short-term and long-term rental platform. It rents apartments from home owners, renovates the homes, and then rents them out to renters. Danke uses its monthly rental agreements to take out loans totaling one year of rent from WeBank, then uses the loans to further finance its expansion.
Danke has been deep in a liquidity crisis less than one year after it was listed in the US in January 2020. Many of its offices have been almost empty. WeBank says it will manage to solve the issue with renters even if Danke operations collapses.
Huawei CFO in talks with US to resolve criminal charges
The US Justice Department is discussing a deal with Huawei Technologies CFO Meng Wanzhou that would allow her to return to China from Canada, in exchange for admitting wrongdoing in a criminal case. Ms. Meng has reportedly said no to admit any wrongdoing and to accept the deal.
China November auto sales are estimated at 2.733 million
According to the statistics by the China Association of Automobile Manufacturers, the sales volume of the automobile industry in November is estimated to be 2.733 million, an increase of 6.2% month-on-month and an increase of 11.1% year-on-year.
In terms of vehicle models, passenger car sales increased by 9.3% year-on-year, commercial vehicle sales increased by 14.2% year-on-year.
Ofo founder faces restriction of consumption as bike sharing firm nears collapse
Dai Wei, the founder of bike sharing app Ofo, received another consumption restriction order. In August this year, the company and Dai Wei already received an order to restrict consumption.
The details of the consumption restriction order show that the applicant is the Beijing Branch of China Pacific Property Insurance Co., Ltd.
In the consumption restriction order, Dai Wei is not allowed to make high consumption in hotels, hotels, nightclubs, golf courses and other luxury places. He is also forbidden to buy real estate or build, expand, or decorate houses.
Dai Wei holds 36.02% of Ofo's shares and is the largest shareholder of the company. The second largest shareholder is Didi Chuxing, with a shareholding ratio of 25.32%.
Ofo has been rumored to be on the verge of closing down after it failed to pay back user deposits and grow its business.
SMIC says being on the list of Chinese military-related companies has no significant impact on its operations
SMIC announced that the company reiterated that the company is an independent international company with investors, customers and other stakeholders all over the world.
The company has always adhered to lawful and compliant operations and abides by the relevant laws and regulations of the place of operation. Its services and products have never involved any military purposes, and they are all used for civilian and commercial purposes.
The company strongly opposes the decision of the US Department of Defense, which reflects the fundamental misunderstanding of the US Department of Defense regarding the end use of the company's business and technology.
The company will continue to maintain active communication with relevant departments of the US government.
iFlytek says global Chinese learning platform to cover 169 countries
On December 3, 2020, the global Chinese language learning platform and the opening ceremony of HKUST iFlytek Miraiport will be held.
In October 2019, the global Chinese learning platform was officially launched in Beijing. Up to now, the international version, domestic version, pre-school version and other applications for different Chinese learners have been launched, with more than 2 million registered users and applications covering 169 countries around the world.