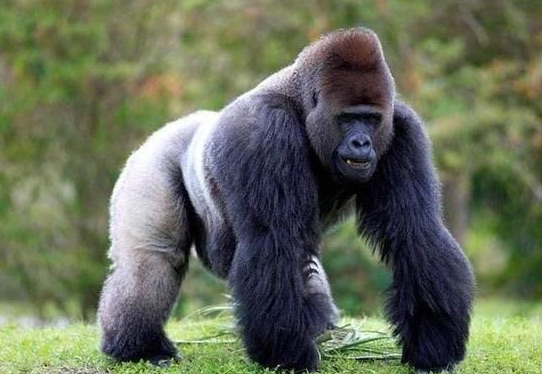 Ever since the world's first cloned sheep "Dolly" was born in Scotland in 1996, cloning technology has begun to be commercialized in various ways. In 2018, the pet dog nini from Shanghai was cloned and cloning one's pet has become a new fashion.
Now a Chinese startup wants to clone rare animals in order to supply them to zoos in China. Ximan Gene"is engaged in commercial animal cloning and also does commercial pet cloning.
Many zoos in China lack the import qualifications to introduce some rare animals, so such cloning services are urgently needed.
For example, the cloning of the silverback gorilla is one of Ximan Gene's next major service projects.
This silverback gorilla is a protected animal, commonly known as the King Kong gorilla. It is mainly in Africa. China restricts the import of only 10 silverback gorillas each year.
Ximan Gene is breeding the silverback gorilla through cloning. It is estimated that all research and development costs will be nearly RMB10 million yuan, which will take 2-3 years.
After the technology is mature, the retail price of each can reach RMB30 million yuan.
According to the marginal effect, the second cultivation cost only needs RMB500,000 yuan/piece.
Ximan Gene said that basically every zoo needs to introduce silverback gorillas, and due to import quota restrictions, the market is in short supply.
It is estimated that the company will sell at least several hundred gorillas every year.
In addition to the silverback gorilla, Ximan Gene also signed a designated cooperation project for antelope and zebra with a zoo this year. The clone order amount is as high as RMB80 million, and it is expected to be delivered next year.
"The commercialization market for animal cloning is relatively mature. We have coverage for this business like many companies in the market. The reproduction of large animals and rare animals is the unique feature of Ximan Gene", company CEO Zheng Shidong said.
The cloning of rare animals requires high-tech capabilities. The CTO of Ximan Gene has a number of international certifications and patented technologies at home and abroad.
The company has established project cooperation with four scientific research institutes including Fujian Normal University, and is a biological cloning cooperation institution of Fujian Normal University.
Moreover, there are strict license qualification requirements for rare animal cloning. Ximan Gene has obtained a wild animal breeding license for Category I and Category II protected animals, and no other company in the world has obtained such a qualification.
At present, Ximan Gene has cooperated with more than 600 high-quality pet hospitals across the country to set up pet cloning designated hospitals to carry out market promotion of pet dog cloning, cell preservation, and genetic testing.