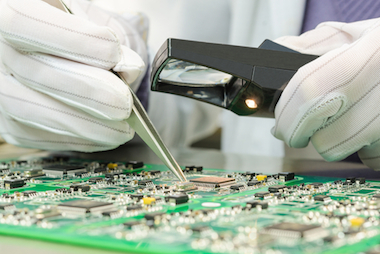 Jiang Shangyi, or Chiang Shang-Yi, a former TSMC executive, is rumored to be joining China's largest chip maker SMIC. Jiang is rumored to be joining SMIC in a senior position as the Chinese chip maker tries to push forward tech advances under stricter US bans.
This won't be the first time Jiang takes up a position in SMIC. He formally joined SMIC in December 2016 as an independent non-executive director and resigned on June 21, 2019.
He then joined Wuhan Hongxin Semiconductor Manufacturing as CEO, but that project was exposed to have collapsed this year due to capital shortages and other reasons. In November, Jiang resigned from Wuhan Hongxin.
Jiang's rejoining SMIC has special implications at a time when SMIC was placed on US export ban. SMIC has been trying to purchase in vain advanced equipment such as extreme ultraviolet lithography, which is critical in more advanced manufacturing processes including 7nm process and higher. China has said that it aims to build de-Americanized semiconductor manufacturing capabilities, and Jiang as a TSMC veteran could help in this aspect.
Jiang Shangyi joined TSMC in 1997 as deputy general manager of research and development, and participated in important process nodes from micron process to 20nm or even 16nm FinFET at TSMC. It helped establish TSMC's industry status to a technology leader in chip manufacturing only matched by Samsung currently.
Jiang Shangyi will take the post of Vice Chairman of SMIC after New Year's Day. SMIC's joint SEOs Zhao Haijun and Liang Mengsong will directly report to Jiang Shangyi.