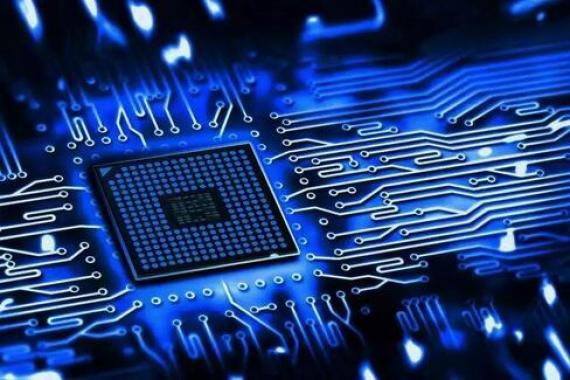 China's first self-developed memory chip project received financial support, but it remains uncertain if the project can achieve its technology and financial objectives.
On December 14, China's National Semiconductor Fund, Anhui State-owned Assets, GigaDevice, an entity controlled by ChangXin Memory Technologies' chairman Zhu Yiming, Xiaomi Yangtze River Industry Fund and other institutions invested in Changxin's parent company Ruili Integrated Circuit Co., Ltd.
This latest round of financing introduced a number of investors outside of Hefei's State-Owned Assets, and the financing reached RMB15.65 billion yuan.
Ruili Integrated Circuit Co., Ltd. was established in 2016 as China's national strategy of accelerating the development of its own integrated circuit industry was heating up.
Relying on the strong support of the Hefei Municipal Government, it concentrates on researching and developing its own intellectual property rights and is committed to became the first 12-inch professional memory IDM company in China.
GigaDevice Semiconductor is a Chinese NOR flash memory designer. Changxin Memory makes dynamic random access memory chips (DRAM). Zhu Yiming serves as chairman of both companies.
The planned investment of Ruili project is RMB150 billion yuan and is divided into three phases of construction. In September 2019, Changxin's first product, DDR4, was put into production. After that, yield optimization and capacity ramping were carried out. In May of this year, a memory stick equipped with Changxin DDR4 particles has been launched.
Prior to this round of financing, Shixi Power Group, an entity controlled by Zhu Yiming, also increased the capital of Ruili. On November 4, public commercial information showed that Shixi Power Group changed to a shareholder of Ruili and subscribed RMB13.034 billion yuan shares of Ruili and holds 69% of the equity.
After this round of financing, two of the shareholders of Ruili are controlled by Zhu Yiming. GigaDevice' financing in this round constitutes a connected transaction. Zhu Yiming is the actual controller of GigaDevice and is the actual controller of Shixi Power Group.
After the financing, the two shareholders hold a total of 39.44% of Ruili.
Based on the actual capital increase, Shixi Power Group became the largest shareholder of Ruili with 39% and Changxin Integration, China's National Semiconductor Fund, Anhui Sanzhong Yichuang Industrial Development Fund and GigaDevice each holds 20%, 14%, 14%, 0.85% of Ruili, respectively.
After the capital increase is completed, it is expected that Ruili will have no majority shareholder. At the same time, due to the large investment required for the project, it is expected that Ruili will need to continue to increase its capital in the future.
Before this latest round of financing, Hefei Industrial Investment, a subsidiary of Hefei State-owned Assets, contributed the most to Changxin Storage, which has been facing greater financial pressure.
In 2017, Hefei Industrial Investment and GigaDevice agreed to jointly invest RMB18 billion yuan to support the first phase of construction. As of the end of 2018, the RMB3.6 billion yuan that GigaDevice needs to allocate has not been paid.
In April 2019, GigaDevice announced that it would invest RMB300 million yuan in the project in the form of convertible bonds. According to the announcement issued by the company in November, it has now paid the RMB300 million yuan loan in full as agreed.
According to the previous agreement, Hefei State-owned Assets will gradually withdraw from the project. In October 2017, GigaDevice and Hefei Investment agreed that Changxin would develop chips before the end of 2018, with a product yield rate of not less than 10%.
If completed on schedule, GigaDevice will acquire the shares of Hefei Industrial Investment in the next five years. If the target is not completed on time, the two parties will share the project profits and losses at a ratio of 1:4. If Hefei Industrial Investment decides to withdraw but GigaDevice still hopes to continue operations, GigaDevice needs to acquire the liquidation or disposal enjoyed by Hefei Industrial Investment in the project income. GigaDevice can introduce a third party recognized by both parties for repurchase.
Due to the huge cost of the memory chip project, Changxin Storage has been facing greater financial pressure. At the GSA Summit held in May 2019, Zhu Yiming introduced that Changxin Storage has spent US$2.5 billion (approximately RMB17.7 billion) on R&D and capital expenditures.
At that time, Zhu Yiming said in an interview with the "China Securities Journal" that talent costs, equipment depreciation, and R&D investment continue to present challenges for the company. "I hope to start production as soon as possible so that cash flow can roll over."
A person close to the management of Changxin Memory said that product commercialization can only relieve some financial pressure. The chip project investment is huge and it is impossible to recover the cost in a short time.
In order to alleviate funding pressure, according to the official website of Hefei Industrial Investment, in August 2019, China Development Bank took the lead in granting Changxin Memory a RMB16 billion yuan syndicated loan.
GigaDevice is also entering the DRAM market and has business cooperation with Changxin Memory. In April of this year, GigaDevice raised RMB4.324 billion yuan through additional issuance, which was mainly used for DRAM chip research and development and industrialization.
As a chip designer, GigaDevice operates in the Fabless mode. The company previously stated in an announcement that it will complement each other with Changxin Memory and explore various cooperation modes in DRAM product sales, foundry, and engineering.