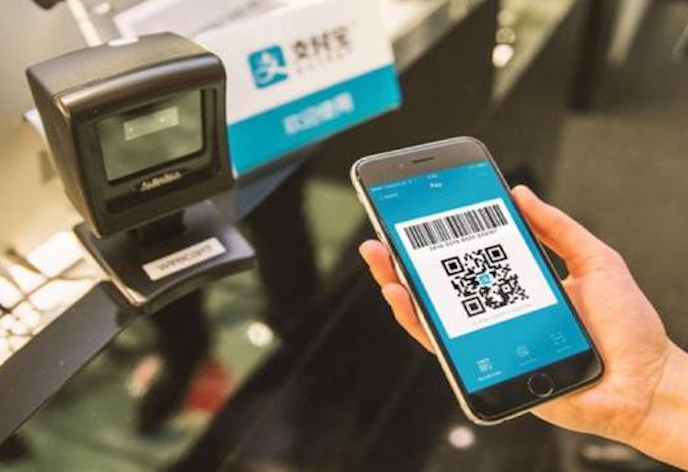 Ant Group takes the initiative to delist all Internet deposit products
Ant Group takes the initiative to remove Internet deposit products, which are now only visible to existing users who have purchased products. The deposit products of many banks under the "Bank Deposit" function of the Alipay APP are no longer sold.
The relevant person in charge of the Ant Group stated that in accordance with regulatory requirements for the Internet deposit industry, Ant currently takes the initiative to remove all Internet deposit products on the platform. It won't affect users who hold the product now.
Alipay is the first Internet platform to remove deposit products after Sun Tianqi, director of the Central Bank's Financial Stability Bureau, once again discussed the issue of deposits on third-party Internet platforms on December 15.
US adds SMIC and others to entity list
US added dozens of Chinese companies, including its largest chip maker SMIC and drone maker DJI to an entity list. Companies on the list must apply for licenses from the Commerce Department that face tough scrutiny.
Last month, the Defense Department added SMIC to a separate blacklist of alleged Chinese military companies, banning US investors from buying its shares starting late next year.

Alibaba said media reports on the Central Joint Investigation Team entering Alibaba is rumor
Alibaba stated that the media's report on the Central Joint Investigation Team entering into Alibaba is purely a rumor, and it may hold those who spread the rumors accountable.

Meituan co-founder officially retired amid a new round of organizational adjustments
Wang Huiwen, co-founder of Meituan, officially retired today. At the same time, Meituan issued an internal letter announcing a new round of organizational restructuring.
Meituan will set up a middle and senior management development department to strengthen the training and development of middle and senior managers, selection and transfer, evaluation and appointment, assessment and incentives, to help more managers move up to leadership positions.

A group led by Tencent acquired an additional 10% stake in Universal Music
A group led by Tencent has acquired an additional 10% stake in Universal Music.
Hema introduces again plant-based meat to its stores
The Hema APP launched two new quick-frozen plant-based meat dumplings in some areas. These two products come from the dumpling brand "Baozou Zebra" under the CP Group.
They are available in two flavors. This is not the first time that Hema has launched plant-based meat products. In July this year, Hema and the US plant-based meat brand "Beyond Meat" reached a cooperation to launch frozen plant-based meat patties.

BYD will sell large pure electric buses in Japan
BYD Japan will launch mass-produced large pure electric buses in Japan, a 10.5-meter-class vehicle with a range of 220 kilometers. BYD's large-scale pure electric buses will begin delivery in January 2021, and strive to sell 2,000 vehicles within 5 years.
Chengdu issued "The Strongest Plastic Restriction Order"
On December 16, Chengdu Development and Reform Commission and Chengdu Ecological Environment Bureau jointly issued a notice that by the end of 2020, shopping malls, supermarkets, pharmacies, bookstores and other places in Chengdu's built-up areas, as well as food and beverage delivery services and all kinds of exhibition activities: the use of non-degradable plastic bags is prohibited. The Chengdu catering industry will also prohibit the use of non-degradable disposable plastic straws.

Wal-Mart announced that it will cooperate with TikTok for live streaming
On December 17, Wal-Mart, the world's largest retailer, stated that it would cooperate with TikTok, the international version of Douyin, to carry out live delivery cooperation to sell Wal-Mart's fashion products to its users.
Although TikTok's live streaming has been very mature, this is the first time TikTok has tried to sell products in live streaming. At 8 PM Eastern Time on Friday, on TikTok's Walmart homepage, 10 top TikTok internet celebrities will have a 1-hour live streaming.
Consumers can click on the product icon on the live page to add them to their shopping cart, or place an order directly to buy. This cooperation is more a test, TikTok will not share marketing revenue, nor does it charge any fees.

IQiyi established its global headquarters in Singapore
After a year of preparation and renting 8,000 square feet of office, the streaming media platform iQiyi recently announced that its global headquarters in Singapore has officially opened.
It is expected to recruit content and business in the next few years. iQiyi has previously successfully remade the Singaporean series "Little Nyonya". It hopes to use Singapore's local talents and infrastructure to expand its overseas user base and promote Singapore's excellent content internationally.
Didi cooperates with Intel to upgrade cloud computing and autonomous driving services
Recently, Didi and Intel signed a strategic cooperation agreement, aiming to rely on Didi's advantages in data services and innovation capabilities, as well as Intel's brand, technology, and ecological capabilities, to develop in-depth in the two major areas of cloud computing and autonomous driving.
They will seek to optimize and explore around the four dimensions of computing, storage platform, network and software.