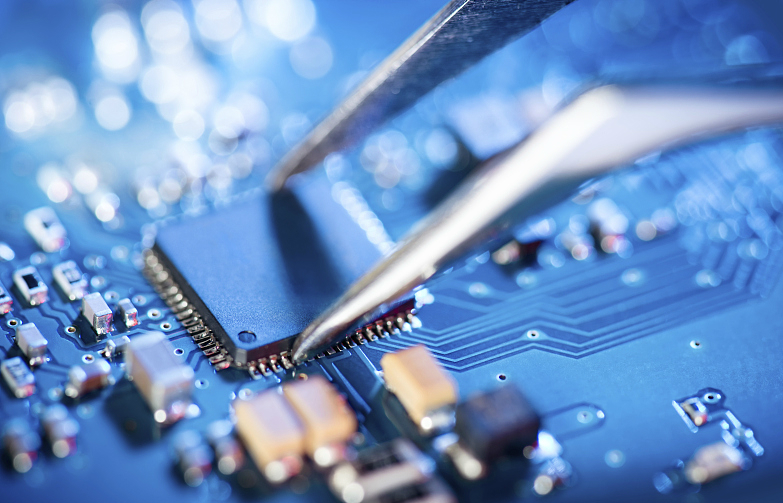 Due to chip shortage, Volkswagen Group will adjust global car production
Recently, the Volkswagen Group issued a statement saying that due to the shortage of electronic components, Volkswagen will adjust its car production in different locations in China, North America and Europe to adapt to the supply situation in the first quarter of 2021. At the same time, some models based on the Volkswagen MQB platform will also be affected to varying degrees.
Tesla responded to the Shenzhen crash: the driver did not step on the brake pedal
On December 21, Tesla issued a document stating, "Regarding the Shenzhen accident that everyone is paying attention to recently, Tesla contacted the owner of the car and quickly investigated the state of the vehicle at the time of the accident."
Tesla said that after reading and analyzing vehicle data, the driver continuously and deeply stepped on the accelerator pedal during the vehicle's acceleration and subsequent collisions, but did not step on the brake pedal during the period.
Huawei launches smart home ALL IN ONE solution
On December 21, Huawei released its smart home strategy and whole-house smart solutions, and at the same time launched new Huawei smart screen S series.
According to Yu Chengdong, CEO of Huawei's consumer business, Huawei believes that the future smart home will include four key elements: 1 operation portal, 3 types of core products, 4 basic capabilities, and 5 smart use scenarios.
According to official data released by Huawei, the Huawei Smart Life APP has 400 million APP installed capacity, more than 54 million active users, and 1.08 billion Smart Life APP requests per day.

Tesla will expand its charging network planning and accelerate the expansion of the charging facility industry
Tao Lin, vice president of Tesla's external affairs, said on December 19 that in 2021, it will increase the layout of the charging network in the entire northern region, including Shanxi.
Previously, Tesla China has announced that a total of five new sites in five cities, including Beijing, Hangzhou, Zhoukou, Kunming, and Foshan, will be online and open. Tesla has built 600 super charging stations in mainland China.
Deng Wei of Zheshang Securities believes that Tesla recently announced that it will build a factory with an annual capacity of 10,000 charging piles in Shanghai, which can drive the Chinese market to break through the shortcomings of supporting infrastructure and promote the development of the upstream and downstream supporting industry chain of charging piles, and continue Stimulate third-party operators to accelerate the deployment of charging facilities.
Apple will reportedly launch its first electric car in September next year, two years ahead of schedule
On December 21, according to Taiwanese media "Economic Daily", Apple's first electric car, Apple Car, will be officially unveiled in the third quarter of next year.
According to the supply chain, Apple recently put forward stocking requirements to Taiwanese auto parts factories such as Heda, BizLink, Heqin, and Futian, and other related manufacturers have also been included in the first impact of supply chains. Previously, it was widely predicted that Apple would not launch a self-developed electric car until 2023.
iFlytech and Guangzhou Automobile Group set up joint ventures for AI and blockchain
Business registration information shows that Galaxy Zhilian Automobile Technology Co., Ltd. was recently established. It has a registered capital of RMB85 million yuan.
The business scope includes engineering and technical research and test development, blockchain technology-related software and services, and auto parts, intelligent robot research and development, artificial intelligence industry application system integration services.
Anhui iFlytech Technology and Guangzhou Automobile Capital each hold 47.06% of the company's shares.
TSMC's 5nm production capacity is sold out in 2021: Apple booked 80%
According to media reports, TSMC's advanced process production capacity in 2021 has been "completely booked". Among them, Apple's iPhone application processor and Arm-based computer processor expanded the scale of mass production, and monopolized more than 80% of the 5nm production capacity.
The 7nm capacity that Apple vacated was also taken over by Advanced Micro Devices (AMD). The third phase of TSMC's Fab 18 plant will begin mass production in the first quarter of 2021, with all 5nm production lines in place, which can provide more than 90,000 wafers per month.
Taobao released the top ten products of the year: masks, helmets, and hot dry noodles were selected
On December 21, Taobao released the top ten products of 2020, and masks, helmets, and hot-drying noodles were selected. The list shows that in addition to daily consumer goods, new products such as "JK" uniforms, ultraman, jerseys, door-to-door feeding cats, blind boxes, etc. have become popular this year, reflecting that the new consumer forces represented by the post-90s and post-00s are leading the new e-commerce industry in China.

Cambricon has signed a contract for the purchase of RMB300 million yuan in intelligent computing equipment
Chinese AI chip maker Cambricon announced on the evening of December 21. that the company and Nanjing Science and Technology Innovation Investment Co., Ltd. have signed a contract for the procurement of intelligent computing equipment for the Nanjing Intelligent Computing Center Project (Phase I).
Cambricon will provide the buyer with an intelligent hardware system and an artificial intelligence computing platform with a contract value of approximately RMB300 million yuan. If the contract is successfully implemented, it will have a positive impact on the company's business development and operating results during the project implementation period.

Ernst & Young: China registration IPO system facilitates the active issuance of A shares
According to a report released by Ernst & Young today, the effective control of the pandemic in China and the smooth operation of the Science and Technology Innovation Board have promoted A-share IPO funds to reach a new high since 2010 and the average amount of funds raised remains high.
The number of IPOs on the Shanghai Stock Exchange ranks first in the world. Ernst & Young estimates that 395 A-share companies will be listed for the first time this year, raising RMB470.7 billion yuan.
The IPO projects issued through the registration system have exceeded the review system. The queued companies under the registration system accounted for 76% of all A-share companies queued for listing, and the pass rate of new shares has risen to 95%.
The Science and Technology Innovation Board surpassed the main board, and the number of IPOs and the amount of funds raised ranked first among all A-share sectors. The registration system is expected to be fully implemented in the future, and it is expected that A-share IPO issuance activities will remain active.
China has become the world's largest physical consumer market
On December 21, the 2021 "Social Blue Book" released by the Chinese Academy of Social Sciences and the China Social Situation Report was held in Beijing. The Blue Book shows that in 2019, China's total retail sales of consumer goods reached RMB41.2 trillion yuan, making it the world's largest physical consumer market, and the contribution rate of final consumer spending to economic growth remained at about 60%.

SMIC and DJI responds to US ban
Dozens of Chinese companies were included in the "entity list" of export control by the United States last week. On December 18, the U.S. Department of Commerce listed 77 entities including China's largest chip manufacturer SMIC and Chinese drone manufacturer DJI on the so-called "Entity List" to carry out export control to the United States.
SMIC announced on the evening of December 20 that after being included in the "Entity List", the company may also be subject to certain restrictions on providing foundry services to some special customers, which will have a significant adverse impact on the development and capacity construction of advanced processes of 10nm and below.
The company will continue to communicate with relevant US government departments. DJI responded that it only knows that DJI can continue to sell in the United States, but can not provide more details on its impact.