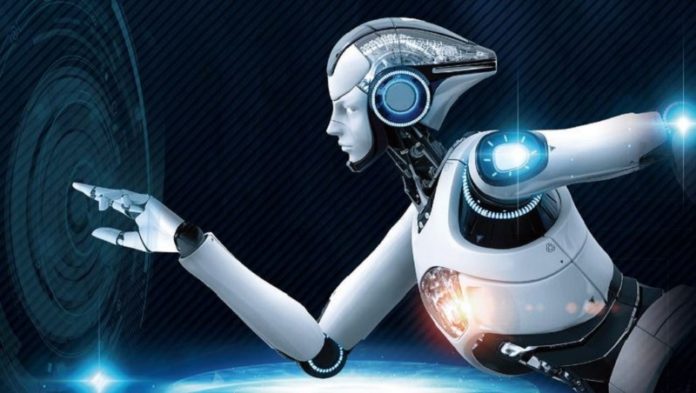 IDC forecast nearly 50% of repetitive tasks will be realized by "digital employees" by 2024
IDC released the top 10 predictions for China's artificial intelligence market in 2021. IDC predicts that more than 15% of consumer-centric AI decision-making systems in the financial, medical, government, and other regulated public sectors will introduce regulations that explain their analysis and decision-making processes.
By 2024, 45% repetitive tasks will be automated or enhanced through the use of "digital employees" supported by AI, robots, and robotic process automation (RPA).
Didi Qingju is seeking US$500 million in financing
Didi Qingju Bikes is seeking a US$500 million financing. Currently, Didi has contacted at least three investment institutions, according to media reports. Didi has not yet responded about the news reports.

Ant reportedly considering folding most of its online financial businesses
Reuters reported that Ang Group is considering folding most of its online financial businesses, including consumer lending, into a holding company that would be regulated like traditional financial firms.
The regulators including the central bank want Ant to fold its wealth management and insurance distribution businesses as well as minority-owned MYbank online lender into a financial holding company. It's not clear if Ant's payment business Alipay would also come under the holding company structure.
Geely establishes a new digital technology company involving artificial intelligence and blockchain
According to the Tianyan Check App, Guangyu Mingdao Digital Technology was established recently. It is jointly held by Ningbo Geely Automobile Research and Development and Hangzhou Projoy Technology, which is 100% owned by Geely Technology Group.
Its business scope includes software and services related to blockchain technology, artificial intelligence application software development, artificial intelligence basic software development, artificial intelligence theory and algorithm software development. It has a registered capital of RMB100 million. Geely's founder Li Shufu is the ultimate beneficiary and the suspected actual controller.
Bilibili debuts in Southeast Asia, launching localized services in Thailand and Malaysia
Bilibili launched localized services in Thailand and Malaysia, marking its first operation in Southeast Asia, joining the competition among global streaming platforms such as Tencent, iQiyi, and Netflix and Disney.
The Thai version of Bilibili is mainly an animation viewing website. It plans to use its advantages in the animation field to enhance its distinction from Tencent and iQiyi. According to statistics from the Google Play Store background, the cumulative download of the Thai version of Bilibili has exceeded 1 million times. In addition, Bilibili plans to launch in Malaysia in the near future.
Trump administration appealed US judge's decision to prevented the implementation of the TikTok ban
According to Reuters, on December 28 the US government appealed the order of a federal judge, which prohibits the Department of Commerce from imposing restrictions on the short video sharing application TikTok and effectively prohibiting its use in the United States.
The report said that without providing any actual evidence, the Trump administration claimed that TikTok had national security issues and believed that the personal data of American users would be obtained by the Chinese government. TikTok denied this allegation.
China Post Express Logistics and Cainiao unit announce a strategic cooperation
China Post Express Logistics and Cainiao Guoguo announced that they have reached a strategic cooperation to build a total of 50,000 shipping points and create a new-style express delivery network for the people.
According to the official introduction, the two sides have cooperated with more than 20,000 sites, covering 29 provinces and 326 cities. In the coming year, with the deepening of cooperation, the two parties will cover more urban communities, especially in counties, townships, and central and western regions to increase density and add more than 30,000 shipping points.

Great Wall Motors 5G in-vehicle wireless terminal reaches mass production
Recently, Great Wall Motors 5G vehicle-mounted wireless terminal obtained the "Radio Transmission Equipment Model Approval Certificate" issued by the Ministry of Industry and Information Technology.
This is the world's first and only vehicle-mounted wireless terminal that has reached mass production and sales and is equipped with 5G. The equipment is exclusively customized and developed by Neusoft Group for Great Wall Motor, and Great Wall Motor has the exclusive right to use it.
Alibaba will provide public cloud services in Saudi Arabia and invest US$500 million in the next five years
According to reports, Saudi Telecom, Alibaba Cloud, and eWTP Capital fund backed by Saudi Arabia and Alibaba have established a partnership to provide public cloud services in Saudi Arabia and will invest US$500 million in the next five years.
Alibaba Cloud will set up a new office in Riyadh. The introduction of Alibaba Cloud is part of Saudi Arabia's "Vision 2030 Framework" released in 2016, which is dedicated to reducing its dependence on oil through economic diversification.

China's railway Spring Festival transportation in 2021 is expected to send 407 million passengers
According to the China National Railway Group Co., Ltd., the 2021 railway Spring Festival transport will start on January 28 and end on March 8. There are 40 days in total.
The national railways are expected to send 407 million passengers, with an average of 10.18 million passengers per day. In accordance with the arrangement of train tickets being sold 30 days in advance, and on December 30, 2020, the railway department will start to sell train tickets for the 2021 Spring Festival.