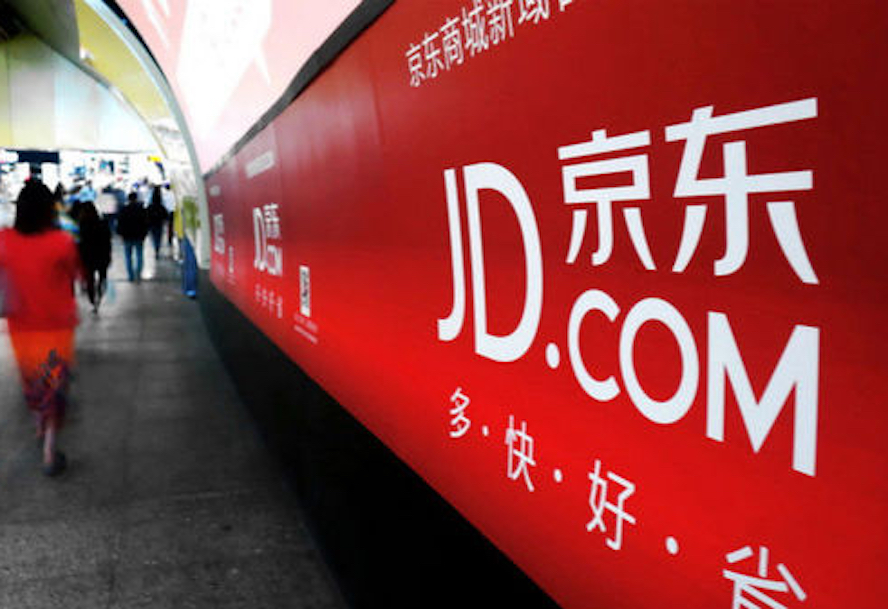 The State Administration of Market Supervision gives penalty to JD, Tmall, and Vipshop for improper price behavior
In response to the strong feedback from consumers before and after the "Double Eleven" shopping festival, the State Administration of Market Supervision has dealt with JD.com, Tmall and Vipshop a penalty decision on December 24, 2020 in accordance with Article 40 of the Price Law and Article 7 of the Provisions on Administrative Penalties for Price Illegal Acts.
The enterprises were imposed administrative penalties of RMB500,000 yuan each. The three e-commerce companies were accused of making false promotions, induced transactions, and irregular price patterns.
SMIC has reportedly obtained a mature chip manufacturing process license from the United States"
According to industry news, SMIC has reportedly obtained a license for mature chip manufacturing processes from the United States. Industry insiders are quoted saying that it is a matter of time to give mature processes to SMIC.
In terms of advanced manufacturing processes, perhaps China will still face a situation of having no alternatives. Earlier news also stated that the US licenses for mature manufacturing processes are issued in batches for one-off equipment used for 4-5 million pieces of production capacity.
Autonomous driving is expected to achieve large-scale applications in some cases in 2025
The Ministry of Transport said that by 2025, China will build a batch of national autonomous driving test bases and pilot application demonstration projects, and achieve large-scale applications in some use scenarios.
The Ministry of Transport has issued opinions a few days ago to encourage places where conditions permit to carry out trial operation and commercial operation services such as autonomous vehicle sharing, ferry connections, and smart parking.
ZTE Chairman Li Zixue: Next year we will increase investment in core technologies such as chips
ZTE Chairman Li Zixue released a New Year's speech today, explaining the company's core direction in 2021. Li Zixue mentioned that in terms of 2B business, ZTE will gradually increase its carrier business's international and domestic product layout share next year, expand the government and corporate markets, and maintain steady operations for its 2C business, reshaping its brand and channels.
It was mentioned in the speech that ZTE will increase its investment in chips and other underlying core technologies next year, and enhance platform R&D capabilities to improve product security mechanisms.
Baidu has applied for 9,364 artificial intelligence patents in 2020
Baidu CTO Wang Haifeng said that in 2020, Baidu AI won more than 30 championships in global AI academic conferences and competitions such as CVPR and ACL, and more than 260 papers were included. The number of artificial intelligence patent applications and authorizations obtained by Baidu reached 9364 patent applications and 2682 patent authorizations.
Shenzhen focuses on integrated circuits, artificial intelligence, and biomedicine
Shenzhen announced proposals for the formulation of the 14th Five-Year Plan for Shenzhen's national economic and social development and the long-term goals for 2035. The city will focus on integrated circuits, artificial intelligence, biomedicine, synthetic biology, new displays, key new materials, basic software and other fields, as well as focus on key technology research plan.
Ya'an Group and Tesla signed a battery-grade lithium hydroxide supply contract
On the 29th, Yahua Lithium Industry (Ya'an) Co., Ltd., a wholly-owned subsidiary of Sichuan Yahua Industrial Group Co., Ltd., signed a battery-grade lithium hydroxide supply contract with Tesla Inc. of the United States, stipulating that from 2021 to 2025, Tesla will purchase battery-grade lithium hydroxide products from Ya'an Lithium with a total value of US$630 million to US$880 million.
Huaxiaozhu taxi service suspended for one week in Beijing
This afternoon, Huaxiaozhu Taxi released on Weibo stating that its service will be suspended in Beijing for one week from today to next Tuesday, and the platform will organize the testing of drivers in Beijing. Earlier, a Beijing driver was diagnosed with covid-19.
IDC releases China's AI cloud service market report, Huawei cloud leads the market
IDC recently released the "China AI Cloud Service Market (First Half of 2020) Tracking Report" that Huawei Cloud ranks first in China's machine learning public cloud service market share.
The report pointed out that ModelArts, a one-stop AI development platform for Huawei Cloud, has a very high rate of active mention among industry users.
It is understood that Huawei Cloud released ModelArts 3.0 this year, which integrates the four major features of backbone models, federated learning, model intelligent evaluation and diagnosis, and high-performance AI computing.