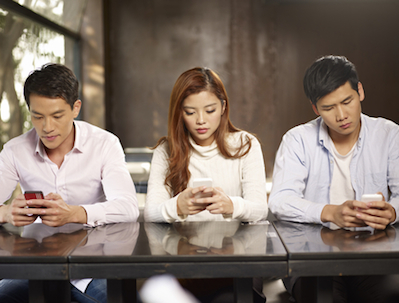 OPPO Western Europe shipments tripled from last year
Chinese smartphone maker OPPO said that in Western Europe and Japan, where high-end mobile phone brand players compete, its mobile phone shipments will more than triple in 2020.
On January 4, OPPO founder and CEO Chen Mingyong revealed in his New Year's speech that its Find X3 series will be released in the first quarter of the new year. The Find X series is positioned as OPPO's high-end product series, benchmarking Samsung and Apple.
According to a report by Counterpoint, a research organization, although the global smartphone market has declined in shipments, the high-end market is still growing strongly.
Among them, Central Asia Pacific, China, Europe, the Middle East and Africa, and North America will have average sales price increases of 10%, with mobile phone manufacturers releasing high-priced products and increasing their inventory.

A Pingduoduo employee died unexpectedly after working late, prompting debate about overworking in China's tech sector
Pinduoduo released an explanation on the death of a Pinduoduo employee who died after working late. According to Pinduoduo, the deceased employee joined Pinduoduo in July 2019. According to the wishes of his parents, she was cremated on January 3 and the company did not make any other public announcements. This once again led to intense debate online about the culture of overworking in China's tech sector, where many similar deaths have taken place in recent years.
Alibaba Health adds deliver-to-door Covid testing services to cover 9 cities including Beijing
Alibaba Health announced today that it has joined hands with professional institutions to increase deliver-to-door Covid testing services based on the previous online appointment of Covid testing services. It is understood that the deliver-to-door testing service covers 9 cities in Beijing, Shanghai, Tianjin, Nanjing, Hangzhou, Chengdu, Shijiazhuang, Baoding and Yiwu.
Shanghai Lingang started construction of 10 chip projects
On January 4, a total of ten industrial projects with an investment of over RMB1 billion yuan in the Lingang New Area of ​​the Shanghai Free Trade Zone started construction, involving a total investment of over RMB30 billion yuan.
In the field of integrated circuits, the Dingtai Jiangxin 12-inch automotive-grade power semiconductor automated wafer manufacturing center project started with a total investment of RMB12 billion yuan and an annual output of 360,000 wafers.
The new 300mm high-end silicon wafer R&D and advanced manufacturing project undertaken by Zing Semiconductor will break the long-term monopoly of 300mm silicon wafer production by foreign companies.
The Shenzhen Municipal Government issued opinions to further accelerate the construction of smart cities and digital governments
The Shenzhen Municipal Government recently issued new guidelines, which put forward the overall requirements, key tasks and safeguard measures for Shenzhen to accelerate the construction of smart cities and digital governments.
By 2025, Shenzhen will build an urban intelligent body with deep learning capabilities and become a global benchmark for new smart cities and a model for "Digital China" cities. It will promote the overall acceleration of communication networks, accelerate the overall perception of terminal equipment, accelerate the construction of big data centers, accelerate the integration and upgrading of artificial intelligence infrastructure, and accelerate the construction of blockchain technology infrastructure.
Foxconn rumored to invest in Byton, plans to mass-produce M-Byte in the first quarter of next year
On January 4, Byton Motors reportedly signed a strategic cooperation framework agreement with Foxconn Technology Group and Nanjing Economic and Technological Development Zone to jointly accelerate the mass production and manufacturing of Byton's first model M-Byte.
According to the agreement, Foxconn will provide advanced manufacturing technology, operation management experience and industry chain resources, and strive to achieve mass production of the model by the first quarter of 2022.
On the same day, it was also reported that Byton had sent an internal email to employees stating that all companies in China (excluding Hong Kong) still cannot resume work. Starting from 2021 January 1, the company will extend the shutdown period for another 6 months until June 30, 2021. Byton did not comment on the reports.
Thailand will receive 2 million doses of Covid vaccine from China
Today, the Thai Ministry of Health revealed that it will obtain the first batch of 2 million doses of COVID-19 vaccine produced by Sinovac Biotech from China. The vaccine will be divided into three batches, 200,000 doses will arrive in Thailand in February, 800,000 doses in March, and 1 million doses in April. Thai Prime Minister Prayut stated that the goal of Thailand's vaccination is to cover 50% of Thailand's population, about 33 million people.
Shanghai to accelerate the construction of digital infrastructure and promote high-speed network coverage such as gigabit broadband, 5G, and satellite Internet
Shanghai city released new guidelines to accelerate the construction of digital infrastructure, promote the coverage of high-speed networks such as gigabit broadband, 5G, and satellite Internet, build high-performance public computing centers, create digital platforms such as artificial intelligence, blockchain, and industrial Internet, and support economic development, citizen life and Digital applications in various fields such as urban governance.
It aims to support new technologies such as next-generation information communication, high-end chips, core software, and V2X vehicle-road collaboration in the digital transformation of cities.