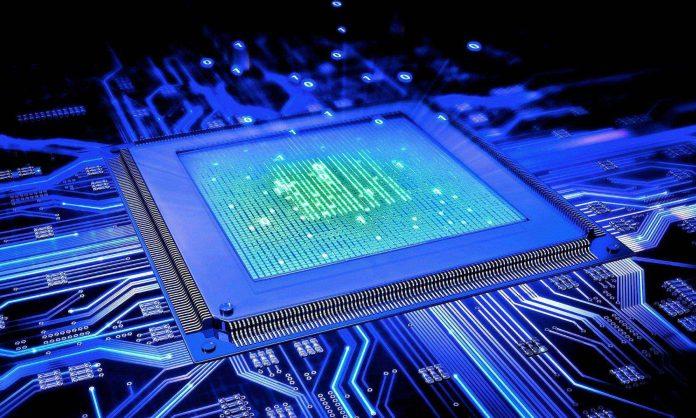 The topic of semiconductors has constantly been in the headlines in 2020. In China, the need for establishing an "independent and controllable" domestic chip industry has never been more urgent.
Export bans imposed by the US government pushed some Chinese companies to the brink of collapse. The consensus among Chinese semiconductor practitioners is clear: China must "break the siege" by setting up its own entire semiconductors supply chain without having to worry about technology bans by other countries.
Chinese startups, venture capitalists and traditional semiconductor companies have all acted quickly, from investing in Chinese EDA software companies to setting up new firms dedicated to producing essential materials such as photoresist. In the area of instruction set architecture, RISC-V has become a favored architecture with many new companies dedicated to building up ecosystems based on RISC-V.
One attraction of RISC-V is that at the core of chip design, it offers an opportunity to design the processor by using the completely open source and freely available instruction set architecture. Previously little discussed, the RISC-V instruction set directs the chip to execute various calculation commands and is the "soul" of the chip, yet it is "free" of potential technology restrictions.
Instruction set architecture has long been dominated by the X86 architecture (by Intel Corporation) and ARM architecture (by ARM Corporation). RISC-V is regarded as the strongest potential competitor to ARM due to its huge development potential in emerging markets such as the Internet of Things and AI.
Ni Guangnan, an academician of the Chinese Academy of Sciences, has publicly stated that he believes that RISC-V is likely to develop into one of the world's mainstream CPUs instruction sets in the future, eventually forming a three-part dominance pattern of Intel, ARM and RISC-V in the CPU field.
The RISC-V Foundation has now attracted more than 300 companies and institutions, including international giants such as Qualcomm, Nvidia, Samsung, and Google, as well as Chinese companies such as Alibaba, Huawei, Huami, and VeriSilicon.
At a time when geopolitics continue to affect the global economy, chip sector security has become central to a country's technology competitiveness. The announcement Nvidia made in September 2020 that it would acquire ARM for US$40 billion placed RISC-V once again in the center of industry discussions.
Chinese companies have made a record number of bets on the RISC-V instruction sets in recent years.
Pingtouge Semiconductor Co., Ltd. is a semiconductor company established by Alibaba in 2019. The company is formed by the integration of the domestic chip company Zhongtian Micro, which was acquired by Alibaba in April of the same year, and the chip team of Alibaba's DAMO Academy. It mainly focuses on the IC design of 32-bit high-performance and low-power embedded CPUs.
In July 2019, Pingtou officially released XuanTie910 (XuanTie910), which can be used to design and manufacture high-performance end-of-the-line chips for applications in 5G, artificial intelligence, and autonomous driving.
XuanTie 910 is the IP core of the CPU and the key core driving force of the chip. It is understood that the Xuantie 910 single-core performance reaches 7.1 Coremark/MHz, and the main frequency reaches 2.5GHz, which is more than 40% higher than the industry's best RISC-V processor at the time.
Huami Technology, founded in 2013, is the first company listed in the US in the Xiaomi ecosystem. In 2017, Huami established an artificial intelligence laboratory, launched an artificial intelligence smart wearable chip research project, and began the research and development of RISC-V chips.
In September 2018, the company released Huangshan No. 1, the first artificial intelligence chip in the global smart wearable field. Based on RISC-V, this chip is the world's first RISC-V open source instruction integrated wearable processor, and integrates AON (Always On) module controller and neural network acceleration module.
This chip designed with RISC-V architecture is the world's first processor with integrated AI neural network module, embedded with self-developed four artificial intelligence engines, which can process AI tasks locally, conduct real-time monitoring and analysis of heart rate, ECG, and arrhythmia.
Through the integrated ultra-low-power sensor collection module, Huami One can also transport sensor data to the internal SRAM, making data storage performance faster and more stable, and further boosting the performance of wearable device chips.
Nuclei System Technology is another commercial RISC-V processor core IP developer in China. It launched China's first open source RISC-V processor project Hummingbird E203. Hummingbird E200 is mainly designed for extremely low power consumption and very small area, and is suitable for replacing traditional 8051 cores or Cortex-M series cores in IoT or other low power consumption scenarios. The power consumption and area of ​​the CPU core are not inferior to ARM Cortex-M core CPU in comparable levels.
There are many other similar chip companies in China betting on the RISC-V instruction set, including Xinqi Technology, Rival.ai, and CoreLink.
The domestic venture capital market has also begun to pay attention to RISC-V. A number of chip companies focused on RISC-V have raised financing, including Nuclei System Technology. Overall, venture financing in China's chip sector in 2020 more than doubled compared to a year ago. In 2020, over 170 chip companies raised financing totaling more than RMB50 billion yuan in 2020, compared to 80 chip companies raising RMB13 billion in 2019.
For domestic companies, RISC-V, as a new open source instruction set architecture, is the best option for China to achieve self-reliance and help China break through the long-term intellectual property restrictions.
Throughout the history of chip development, there have been many instruction sets, such as DEC (PDP-11, VAX, Alpha), Intel (i960, i860, Itanium), IBM 360, MIPS, SPARC, ARM and other commercial instruction sets. However, there are very few options for China if it wants total independence and security.
Chinese companies who are working in the RISC-V field are focusing on realizing applications, especially in IoT, dedicated chips, data centers, and edge computing markets. They need to keep an open mind, as for a long time to come, even in the areas where RISC-V is considered to be strong in the IoT and embedded systems, RISC-V and ARM may need to develop together. In a design, both ARM and RISC-V may be used, or there may be two cores in the same chip. So some type of integration might be needed.