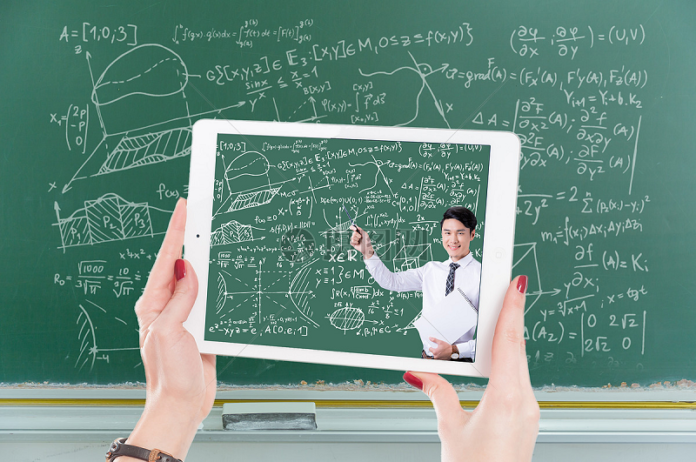 Looking back at 2020, China's education industry is undoubtedly one of the industries most affected by the pandemic. It accelerated the rapid development of online education, but also made it more difficult to compete in a crowded market.
As online education became mandatory during early lock down, all kinds of players jumped into the market. Venture capitalists invested in online education leaders while Chinese tech giants solidified their bets on online education.
Some online education institutions raised funds and offline training institutions closed offline schools. Some collapsed as offline education came to a halt during lock down.
In early February, the requirement of suspension of classes forced primary and middle school students across the country to take online classes at home. The data released by Dingding shows that schools in more than 300 cities in more than 30 provinces, including Guangdong, Jiangsu, Henan, Hebei, Shaanxi, and Heilongjiang, were driving the "stay at home classes" program.
Investors saw the opportunity on this track and invested in online education. Yuanfudao, Huohua Siwei, and other online education leaders frequently received financing.
According to iResearch, the scale of China's online education market has expanded year by year since 2016, but the growth rate has slowed down. Considering the industry growth pattern of online education and the impact of the pandemic in 2020, China's online education market will grow by about 9.61% in 2020, and the market size will reach RMB453.8 billion yuan.
Over 70% of institutions expect their revenue in the first half of 2020 to decrease by no less than 30% over the same period a year ago, of which nearly half of offline institutions expect their revenue to fall by more than 50% during the same period. This led to some high profile failures of offline education firms.
Yousheng Education, an established training institution that has been operating for nearly 20 years and claims to have 1,000 campuses across the country, was one that collapsed overnight. Headquarters became empty buildings and its management were suspected to have disappeared. Parents from various campuses in Beijing gathered at the company's offices to demand refunds, leading to chaos.
Some analysts believe the company may have expanded too rapidly while lacking effective management of its finances.
For the major adult English training institutions, Midland English, Wall Street English, and EF Education all selectively closed some campuses during the pandemic to try to alleviate the losses caused by Covid.
After the pandemic was put under control in early spring, even when offline schools reopened, there were fewer courses and fewer students attending classes. It was difficult to restore the class atmosphere to pre-pandemic levels and students' class experience was greatly reduced.
Online education companies were doing better, but competition was increasingly brutal. Technology giants including Alibaba, Tencent, and ByteDance want to cash in on their online traffic in the education industry.
ByteDance entered the education sector via acquisitions and self-incubation in English language training, K12, higher education, and education hardware segments. It launched two educational apps, "Xuelang" and "Qingbei Xiaoban" as well as acquiring mathematical thinking product "You Paiyi".
Tencent's investment arm has made 34 investments in education with a total investment of RMB11.71 billion yuan. It invested in K12, quality education, preschool education, and exam prep segments.
Following the introduction of DingTalk's education function, Alibaba has successively launched independent education products "Bangbangda", a Q&A app.
Covid has impacted offline education more directly but it also means online education has become more crowded and harder to compete. Only leaders and tech giants are capable of sector consolidation that many analysts believe will reshape the sector.