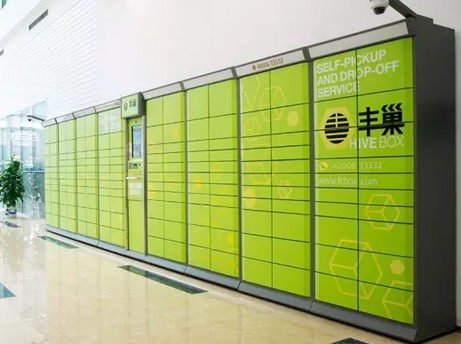 Chinese express delivery company SF Holdings announced that Hive Box Cayman intends to raise funds, with investor investing US$400 million to subscribe for 484 million shares of Hive Box Cayman's newly issued common stock.
Hive Box Cayman, an express delivery cabinet business backed by SF Holdings, was valued at US$3 billion before the investment.
There are 6 investors this time, including Trustbridge PartnersVII, LP under Shanghai Trust Capital, SCC Growth VI2020F under Sequoia Capital, LP, Redview Capital InvestmentVII Limited under Hongwei Capital, Asia Forge (Cayman) Ltd, All-Stars PEIISPVI Limited And All-Stars PESPX Limited.
At the same time, Hive Box Cayman intends to reserve 69,613,360 shares of common stock for employee equity incentives. The original shareholders did not participate in the subscription of new shares. After the completion of this transaction, SF's shareholding in Hive Box Cayman will be diluted from 10.06% to 8.73%.
During the pandemic, various contactless distribution services have emerged, bringing new opportunities to the express terminal distribution industry. According to Zhao Xiaomin, an expert in the express delivery industry, there is a big gap between the express delivery cabinet market supply and the potential demand of tens of millions of such cabinets, where users can just scan a code to pick up or send off packages.
In the express cabinet industry, Hive Box is firmly in a leading position in terms of market share. In May last year, Hive Box signed a package deal with China Post Zhidi, a similar business related to China Post.
After the transaction, the original shareholder of China Post Zhidi withdrew, and China Post Zhidi became a wholly-owned subsidiary of Hive Box. After the merger of the two giants, Hive Box's market share is close to 70%.
However, Hive Box is facing sustained losses. The financing announcement shows that in the first three quarters of 2020, Hive Box Cayman achieved operating income of approximately RMB1.46 billion yuan and a loss of approximately RMB846 million yuan. For the whole year of 2019, it lost RMB781 million yuan.
At present, the express delivery cabinet industry is still in a state of early stage investment and therefore suffering loss. Industry watchers said that due to the difficulty of reducing the cost of property and operation and maintenance, coupled with the insufficient consumption penetration rate, express delivery cabinets are still limited to generating revenue through just package receipt and delivery.