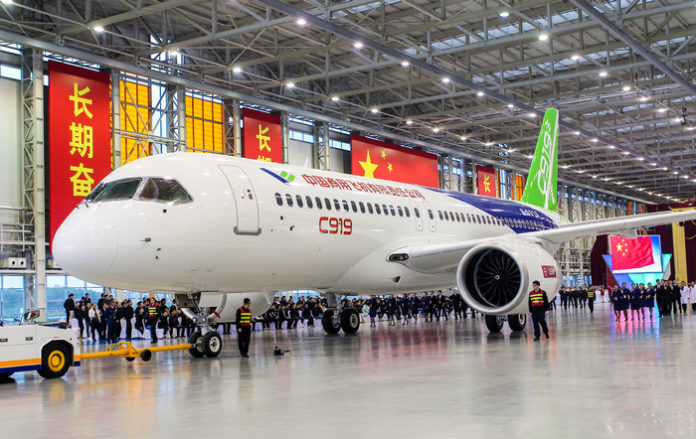 The US government bans 9 Chinese companies including Xiaomi
The U.S. Department of Defense under the outgoing Trump administration has named nine Chinese firms to an investment blacklist, including Chinese phone maker Xiaomi and aircraft manufacturer COMAC. The list that Xiaomi and eight other firms have been added to is a list of companies that are alleged to be "Communist Chinese military companies" that are operating either directly or indirectly within the United States. US investors must sell their shares in "blacklisted" companies before November 11 this year.

Beijing Economic Development Zone will build a world-class advanced manufacturing cluster
The Economic Development Zone of Beijing will focus on building new generation of information technology industry, high-end automobiles and new energy smart automobile industries, biotechnology and health industries, robotics and smart manufacturing clusters.

Chinese home appliances makers break into big market
In the first half of 2020, the retail sales of China's home appliance market reached 369 billion yuan, a year-on-year drop of 14.13% under the influence of the pandemic. When the vast majority of electrical appliances categories fell, domestic small household appliances emerged and became the only category that achieved contrarian growth compared with the same period last year.
Among them, many cutting-edge domestic small household appliances brands have performed well, not only rapidly rising in sales, but also establishing a new height in the product image of domestic small household appliances.
Foreign trade freight containers are "hard to find"
Recently, after maintaining the upward trend for several weeks, China's export container freight index has reached 1,753.85 points, while the average value in May 2020 is only 837.74 points. "At present, whether it is the space of the China-Europe express train or the space of sea shipping, we must rush to get it and we have to wait until next month to finalize it," a freight forwarding companies said.

Collaborative robot company completed 300 million yuan C round of financing
Chinese he collaborative robot company "Jianka Robot" recently announced the completion of the C round of financing, with a financing amount of over RMB300 million yuan. This round of financing was jointly led by CITIC Industry Fund and SDIC China Merchants.
Alibaba International released its annual report and actual transaction volume increased year-on-year
Alibaba International released its 2020 annual report. The actual transaction volume of the platform increased by 101% year-on-year in US dollars, and the number of orders doubled year-on-year. The top five industries in terms of transaction volume are machinery, home gardening, consumer electronics, beauty and personal care and clothing.
Sales in November increased by 145% year-on-year; air purifiers became the dark horse of exports, and the cumulative transaction volume from April to November increased nearly 10 times year-on-year.

Dida Chuxing seeks to pass the listing hearing this month
Chinese ride hailing company Dida Chuxing, not Didi Chuxing, seeks to pass the listing hearing this month and raise approximately HK$3.9 billion in Hong Kong.
Baidu Research Institute releases predictions of top ten technology trends in 2021
Baidu Research Institute released the top ten technology trends forecast for 2021, covering cutting-edge technologies and related industries such as artificial intelligence, biological computing, AI chips, and quantum computing.
Baidu Research Institute predicts that the pandemic will accelerate the integration of AI, and AI will penetrate into the lives of the people; digital people and virtual people will appear in large numbers and shine in the service industry; life sciences will become a new territory for AI applications, and biological computing will usher in a big outbreak; the transportation industry is accelerating its transformation, and "digital transportation operations" will become a key driving force; AI chips and lightweight models accelerate the penetration of intelligence to the edge.