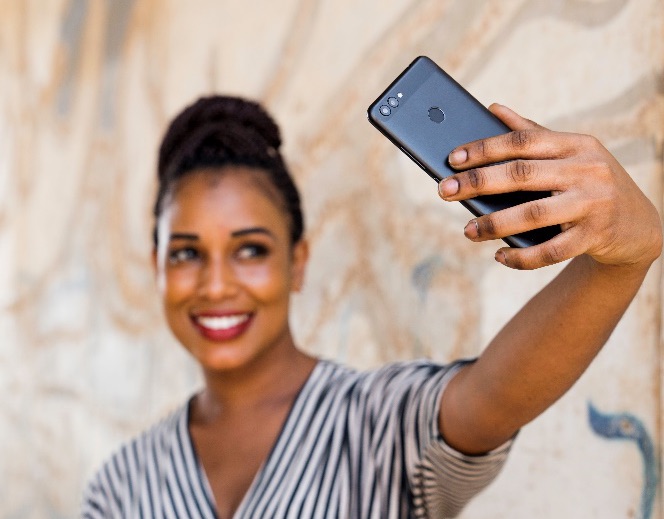 A Chinese phone maker based in Shenzhen have taken a dominant market position in the African mobile phone market. Transsion Holdings, founded in 2006 and listed in Shanghai, had an overall market share of 52.5% in the African mobile phone market in 2019, according to IDC.
After beating Samsung in 2017 to become the number one phone company in Africa, Transsion continued to consolidate its position in this vast market with a population of 1.2 billion at a double-digit growth rate, while also rapidly expanding into emerging markets such as Southeast Asia.
In 2020, Transsion, with popular brands including TECNO、itel、Infinix and Spice in Africa, has become the mobile phone brand with the highest market share in Pakistan, and its market share in Bangladesh is also close to 20%. The total population of these two countries is 370 million, which brings a huge potential user base to Transsion.
IDC statistics show that even if you look at the global mobile phone market, in terms of shipments, Transsion's global market share reached 8.1% in 2019, ranking fourth after Samsung, Apple and Huawei.
There is a view that Transsion's "internationalization" is the secret of its success. When Chinese mobile phone manufacturers were in competing fiercely within China, Transsion chose to go overseas and developed a huge market centered on the needs of users in other emerging markets.
But it took more than a vision to succeed. How did Transsion achieve such huge success in challenging markets like Africa and Pakistan?

Localization, Localization, Localization
The African continent has the reputation as "the world's last one billion untapped user" market. The overall mobile phone penetration rate is much lower than that of mature markets such as Europe, America and China.
It therefore attracted most international and Chinese manufacturers to enter the African market. But from the perspective of product supply, not all succeeded in considering the needs of local users. Companies must take the path of "localization", and it is not any ordinary "localization". To succeed, companies must go beyond the basics.
Transsion was able to localize and make products loved by local users. For example, in Africa, Transsion focused on functions such as large batteries, large speakers, oil and corrosion protection in the early stage, because of user needs deemed these as more important qualities.
Later on, the company improved its cameras to make its photography systems work well with African skin tones. Now, it is improving on the OS system and mobile Internet product services, gradually moving from providing smart terminals to adding mobile Internet services.
Smart Marketing
From the very beginning, Transsion has implemented a multi-brand strategy for different market segments. It has established TECNO, itel and Infinix brands to correspond to middle-class consumers and those needing more basic products, as well as users who would pay for better technology and fashion.
As for the advertising model of Transsion in Africa, it borrowed the "brightly painted words on the wall" advertisement from its home country China in the early days.
It painted its ads on walls everywhere to reach consumers in a large number of small towns. At the same time, it established an offline sales network. Wherever the advertisement was painted, the product sales network will be extended there to meet interested buyers.
With the advent of the digital age in Africa, Transsion increased its brand marketing on overseas social media platforms, and has taken the lead in introducing Internet games such as the "fan economy" and online sales in the African market.
In Africa, music and football are the favorite entertainment and sports of locals. Transsion has expanded its brand influence among consumers by hiring famous African musicians as brand ambassadors. At the same time, its mobile phone brand TECNO and home appliance brand Syinix respectively cooperated with the English Premier League Manchester City and Leicester City Football Clubs, combined with localized marketing tactics, to win the affection of consumers.
Transsion usually chooses markets with a larger population to enter in order to quickly take market share. In the early days, Transsion chose to enter Nigeria and Kenya first, the most populous countries in Africa. Since then, it entered Ethiopia, with a population of over 100 million. It has become the main production and sales market for Transsion.
The company has also set up a local factory in Ethiopia to meet the production capacity of Ethiopia's domestic market while covering other neighboring African countries. At present, Transsion has enjoyed a high market share in sub-Saharan African countries, while expanding to North Africa and South Africa.
Go Beyond Africa
Transsion's ambition is beyond Africa, having entered more than 70 emerging market countries and regions around the world. It has established close cooperative relations with more than 2,000 distributors in various countries.
Its after-sales service brand Carlcare has established more than 2,000 service outlets (including third-party cooperation outlets) worldwide. In this way, Transsion has established the whole industrial chain from the production end to the sales end and then to the after-sales service end.
Where will Transsion find its next growth engine? The mobile phone market evolves extremely rapidly. In the years since Transsion entered Africa, mobile communication technology has been upgraded from 2G to 5G.
Transsion clearly recognizes the platform value of mobile terminals based on smart phones. Based on the three major mobile phone brands, it launched Oraimo, a digital accessory brand and Syinix, a home appliance brand, and expanded to other smart hardware fields.
During the same period, Transsion developed a smart terminal operating system (Transsion OS) suitable for the African market based on the Android system. As the user entrance, the mobile terminal is not only a traffic entrance but also a distribution function. Transsion uses this as a starting point to gradually build an African mobile internet ecosystem.
First, centering on the secondary development and deep customization of Transsion OS based on the Android system platform, Transsion continues to promote the development of its own platform products, launching application stores, game centers, advertising distribution platforms and mobile phone managers and other applications.
At the same time, based on the mobile Internet platform of user traffic and data resources, it has cooperated with Chinese Internet companies such as Netease, Tencent, and China Reading to cooperate and launch products in music, short videos, news aggregation, online reading, browsers and other apps.
It has incubated a number of popular products, including music streaming and downloading service platform Boomplay, short video social platform Vskit, news aggregation Scooper, online reading Ficool and browser Phoenix Browser, etc.
Take Boomplay, a collaboration between Transsion and NetEase, as an example. Boomplay is Africa's leading music streaming and downloading service platform. It was selected by AppsAfrica as the "Best African App" of the year, and signed contracts with global record company giants such as Universal, Warner, and Sony.
It became the first music streaming platform in Africa that has signed all three major record companies. Boomplay has brought global music to the African continent and also allowed African music to go "out of Africa".
In addition, Transsion is actively cooperating with funds and incubators targeting the African market. It has built the Transsion Innovation Hub into an open innovation platform that aggregates traffic, resources, capital, and insights to help those local entrepreneurial teams in Africa and those interested in developing in Africa.
What Does The Future Hold?
The African continent is currently the fastest growing region for mobile internet in the world. The Global System for Mobile Communications Association (GSMA) counted 440 million mobile Internet users in the sub-Saharan region in 2018, and is expected to reach 630 million by 2025. This means that there is still a large market for those who are prepared.
There is also a major policy factor affecting the African mobile phone market: Africa launched the "African Continental Free Trade Agreement" (AfCFTA) on January 1, 2021, which means that 54 countries are trying to form a unified market.
With the beginning of the integration process of the African market, it will greatly improve the efficiency of production, research and development and marketing.
At the same time, a highly integrated market drives economic development and will also lower barriers to entry and promote the gradual upgrade of mobile phone consumption in Africa from feature phones to smart phones.
The competition of Transsion has long since moved from feature phones to smart phones. In the third quarter of 2020, despite the global impact of the pandemic, IDC estimates African smartphone shipments increased by 14.1% year-on-year, accounting for approximately 78% of feature phone shipments during the same period. The market share of smartphones in Africa surpassing feature phones is just around the corner.
The 2020 IDC third quarter report shows that the share of Transsion smart phones in the African market has further increased, exceeding 40%.
The competition of smartphones is not only a competition on hardware, but also a competition on mobile internet platforms. Although it has built a mobile internet platform, whether Transsion can win in this competition depends largely on its R&D team, the capital invested, and whether it can take advantage of its localization.
In the 2019 annual report, Transsion revealed that it has established localized operation teams in five countries, with apps that rank as top three in the number of news app users in countries such as Nigeria, Kenya, Ghana and Egypt.
Short video applications such as Vskit, through cooperation with local African opinion leaders, build a local MCN ecosystem and accumulate the advantages and barriers of local short video content.