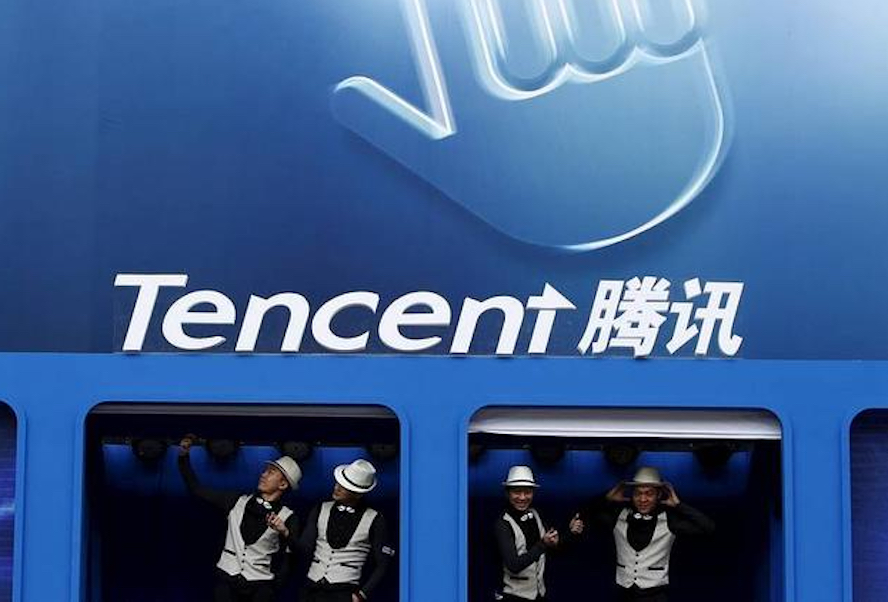 The market value of Tencent Holdings exceeds HK$7 trillion, surpassing China's six state-owned banks
Tencent Holdings shares rose nearly 11%, the highest price reached RMB767.5 Hong Kong dollars, a record high, and reached total market value of more than 7 trillion Hong Kong dollars, equivalent to about RMB6.14 trillion yuan (US$950 billion), surpassing the combined market value of China's six state-owned banks.
Calculated according to the closing price on Friday, the six state-owned banks, Industrial and Commercial Bank, Construction Bank, Agricultural Bank, Bank of China, Postal Savings Bank, and Bank of Communications, have a combined market value of RMB5.69 trillion yuan.

BYD's electric bus won order from Latin America
According to the People's Daily, Chinese automaker BYD has recently received two new orders from Bogota, the capital of Colombia, for a total of 1,002 electric buses.
Prior to this, 120 electric buses manufactured by BYD have been put into use in Bogotá, and another 350 are planned to be put into operation in the first quarter of this year.
So far, BYD has received nearly 1,500 orders in Bogotá. After the delivery of these BYD electric vehicles, they will be successively put into operation on 34 bus routes in 5 areas of Bogotá, providing green travel services for people along the route, which can effectively improve local air quality.
Huawei said no plan "on selling high-end smartphone brand MATE &P"
In response to media reports that "Huawei is negotiating on the sale of high-end smartphone brands P and MATE", Huawei responded that it has no plans to sell its mobile phone business at all. Huawei will continue building the world's leading high-end smartphone brands.
Geely has reportedly negotiated with FF for technology and production capacity cooperation
Geely declined to comment on the news that Faraday Future (FF) plans to open a factory in China and negotiated with Geely on the production of some electric vehicles.
However, a source revealed that Geely is indeed negotiating with FF, involving cooperation in engineering technology and production capacity. In addition, FF may follow the model of Baidu and Foxconn and use Geely's vast SEA framework to develop new models.

Baidu plans to be listed in Hong Kong as early as March
Baidu plans to go public in Hong Kong as early as March, according to insiders cited by media outlets.
ByteDance tests new music products, Kuaishou may launch new music App "Xiaosen Records"
Another product of ByteDance "FeiYue" is being tested and will become a new music business valued by ByteDance, or might be be operated by Douyin. In addition, Bytedance is also testing the music distribution platform "BeatDynamic".
At the same time, Kuaishou is also recruiting a C-end music product manager, which belongs to its X3 department. The new music product may be the "Xiaosen Records" App.

Chinese domestic intelligent security chip operating system Linkai was released
Today, Tongxin Micro and payment product provider Golden Pac jointly released a security chip operating system: Linkai. This is also an upgrade of the cooperation between the two parties after the launch of China's first domestic EMV one-core dual-application credit card.
Industry insiders also pointed out that the core significance of the Linkai system is that most of the Chinese domestic bank cards used ORACLE's JAVA system. Linkai system can be used gradually to eliminate the need to continue using JAVA in the future.

Shanghai will add 10,000 public charging piles in 2021
According to the official website of Shanghai Netcom Office, Shanghai will add 10,000 public charging piles, 15 taxi charging demonstration stations, and 10 shared charging pile demonstration communities.
It will also add electric bicycle charging facilities to 500 residential communities; install fire-fighting facilities for 1,000 electric bicycle centralized charging places in old communities.