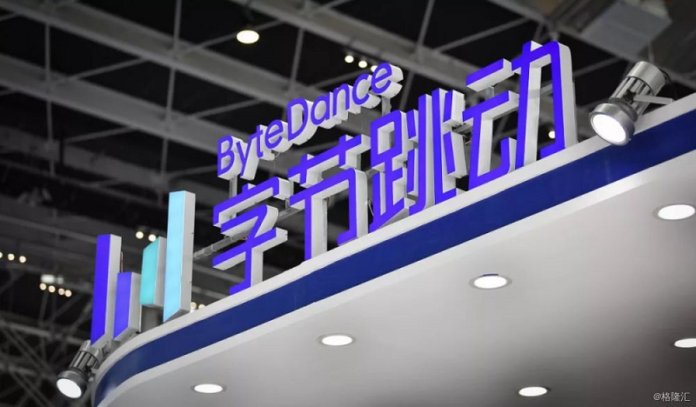 Bytedance's revenue in 2020 more than doubled to approximately US$37 billion and operating profit exceeded US$7 billion, up nearly 1.3 times to 2019's operating profits of US$3 billion, according to The Information citing people familiar with the matter.
About 50% of the revenues of Douyin, ByteDance's popular video app TikTok's Chinese version app, in 2019 came from gaming advertising, according to Chinese media reports. And ByteDance is doubling down on its gaming businesses and hoping to derive more revenues from gaming, challenging Tencent's gaming empire.
ByteDance has recruited more than 60,000 employees in more than 180 cities in 30 countries around the world in 2019. Now its staff size has expanded to 100,000.
As of April 2020, the ByteDance game business team had more than 1,000 people. Yan Xu, the head of Bytedance's game team, said it would add another 1,000 people in 2020 to the gaming unit.
ByteDance began exploring the game industry in 2015, and developed its team to 2,000 five years later. It has around a dozen game studios and 29 related gaming companies. It has produced some popular games and appears ready to push its gaming play to a higher level.
ByteDance has established game studios in Beijing, Shanghai, Hangzhou, and Shenzhen. Except for the Shenzhen studio, the other studios focus on the development of medium to heavy games.
It also established presence in the casual games category. ByteDance's Ohayoo has released more than 150 games with more than 80 million monthly active users.
There are as many as 40 casual games released with a turnover of more than 10 million, among which the highest single turnover exceeds 600 million.
For ByteDance's self-developed products, some have become very popular. The developers of "Land of Glory", "Strike Royale" and "U92: Final Battle" are marked as FireForce Game Studios. It is reportedly a research and development studio composed of a R&D team acquired by ByteDance.
Among its overseas products, "RO Ragnarok: The Birth of a New Era" has been ranked in the top ten best-selling iOS in the Hong Kong, Macao and Taiwan markets for a long time.
In November 2020, it ranked 19th among Chinese mobile games with a revenue of US$17 million. As an MMORPG, it still performs very well in the market, and it is one of the more outstanding products of ByteDance games.
In addition to the Hong Kong, Macao and Taiwan markets, this IP is also very popular in the Southeast Asian market. Take "RO Ragnarok: Guarding Eternal Love" as an example, the revenue from Southeast Asia accounted for 27%, which is equivalent to the Hong Kong, Macao and Taiwan markets.
In the future, ByteDance still has a lot of room for development in overseas markets.
ByteDance currently has 29 related gaming companies. In addition to companies that have established studios, ByteDance has also acquired and invested in several game companies.
Overall, the development of Bytedance's gaming assets is unexpectedly fast. Although there is still a lack of precipitation in the game business, it can be seen that Bytedance's ambitions in games are not limited to its current status.