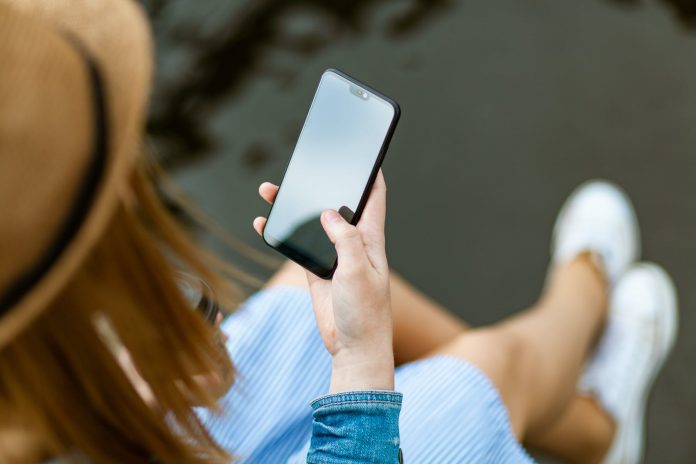 China Manbang Group plans to US IPO this year and is expected to raise US$1 billion
According to Bloomberg News, Chinese logistics company Full Truck Alliance (formerly Manbang Group) plans to go to the United States for an IPO as early as this year, and is expected to raise US$1 billion.
The company is backed by SoftBank and is valued at approximately US$12 billion after the last round of financing.
Morgan Stanley and China International Finance Corporation are currently conducting listing counseling.
Manbang Group was established in November 2017. Through big data and artificial intelligence, it reduces the empty driving rate of truck drivers and improves freight efficiency.

TRANSSION Holdings: Estimated net profit for 2020 will increase by 47%
TRANSSION Holdings, Chinese phone maker that is the leading market player in Africa, announced that it is expected to have a net profit of 2.64 billion yuan in 2020, a year-on-year increase of 47.13%.
The company continues to increase its efforts in the development and brand promotion of markets outside of Africa. While the African market continues to maintain steady growth, sales revenue from markets outside of Africa has increased significantly year-on-year.

Tencent Music Entertainment Group participated in the completion of the acquisition of an additional 10% stake in Universal Music Group
Tencent Music Entertainment Group (TME) announced that it has exercised the subscription rights through a wholly-owned subsidiary of its subsidiary led by Tencent Holdings, and completed an additional 10% of Vivendi SE's Universal Music Group (UMG).
The transaction valued the company with 100% equity of UMG at 30 billion euros, which is the same as the enterprise valuation when the initial 10% equity acquisition of UMG was completed in March 2020.
After the completion of the transaction, the consortium's equity in UMG has increased to 20%, of which TME's investment in the consortium's equity remains 10%.
Hainan Airlines responds to the bankruptcy and reorganization of HNA Group
HNA Group announced that it received the "Notice" issued by the Hainan Provincial Higher People's Court. The main content is: the relevant creditors applied to the court for bankruptcy and reorganization of our group because our group was unable to pay off their due debts.
In response, Hainan Airlines said that the company is currently operating normally and will cooperate according to the law.

Samsung is preparing to supply foldable screens to Chinese mobile phone manufacturers
According to people familiar with the matter, Samsung Display, a display manufacturer under South Korea's Samsung Electronics Co., is already preparing to expand its foldable screen business and start selling products to companies outside of Samsung's mobile division.
The flexible panel is Samsung Display's exclusive product for Samsung's mobile division, but the company plans to sell 1 million such panels on the open market this year.
It is said that a number of Chinese smartphone manufacturers are cooperating with Samsung and plan to ship devices equipped with foldable screens in the second half of 2021.

Tencent affiliated company discloses patents related to autonomous driving
On January 26, Tencent Technology (Shenzhen) Co., Ltd. announced a new patent named "Autonomous Driving Simulation Method and Device, Storage Media and Electronic Equipment", the patent application number is "CN112269325A ".
The patent abstract shows that the present invention discloses an automatic driving simulation method and device, storage medium and electronic equipment.

State Administration for Market Regulation: Recall 13,399 Xpeng G3 cars
Guangzhou Xiaopeng Automobile Technology Co., Ltd. was entrusted to file a recall plan with the State Administration of Market Supervision and Administration in accordance with the requirements.
Starting from January 30, 2021, a total of 13,399 units of Xpeng G3 vehicles produced from March 29, 2019 to September 27, 2020 will be recalled.
For vehicles within the scope of this recall, the tin-plated terminals connected to the copper bar screws on the inverter DC bus capacitor may cause a short circuit between the positive and negative electrodes of the high-voltage DC due to tin whiskers, resulting in no high-voltage power supply to the inverter.

China Telecom Unicom announces 5G messaging platform construction project bid won by ZTE and Huawei
The "China Telecom and China Unicom 2020 5G Message Platform (RCS) Construction Project Joint Centralized Procurement Project" has shown that ZTE and Huawei became candidates for the bid. The announcement showed that a total of 2 bidders participated in the bidding for this project.
There are 2 winning bidders for the project. According to calculations, the bid price of the second place is 1.1 times lower than that of the first place, so ZTE gets about 55% of the share, and Huawei gets about 45% of the share.
Changzhou Mobile launches 5G+AI intelligent monitoring project
It is reported that recently, Jiangsu Longcheng Precision Forging Co., Ltd. and Changzhou Mobile launched a 5G intelligent monitoring cooperation, using technology to empower supervision and service management, and escort the safe and orderly production of factory workers.
Changzhou Mobile has tailored a 5G+AI intelligent monitoring project for Longcheng Precision Forging, making full use of the advantages of 5G's high speed and low latency to actively identify whether employees in the monitoring area are wearing safety helmets, safety clothing, etc.
For unsafe factors, an early warning will be issued at the first time, prompting relevant personnel to make emergency response quickly, eliminating safety hazards in time, and avoiding accidents.
At present, Changzhou Mobile has started the 5G+AI intelligent monitoring pilot work for Longcheng Precision Forging.
In the future, it will realize the full coverage of 5G intelligent monitoring in the workshop of the enterprise, realize the supervision "no dead spots", and provide further effective support for enterprise safety production.