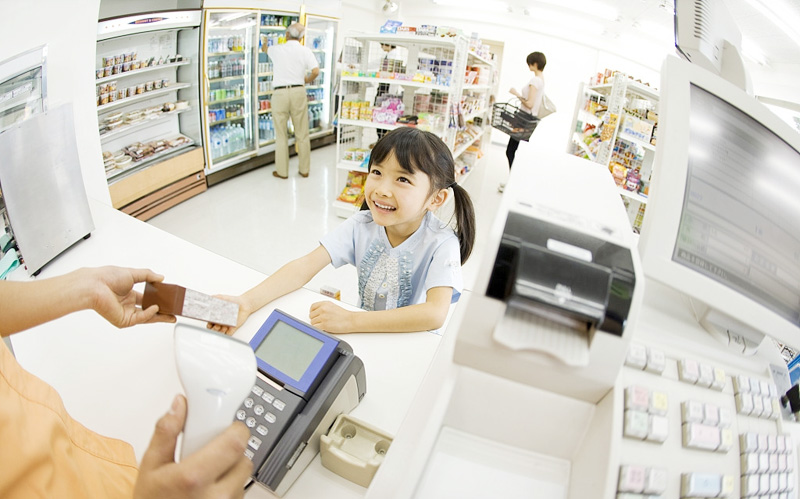 In 2020, the Chinese consumer brand investment and financing market reached the highest level.
There were 245 investment and financing events throughout the year, far exceeding 183 in 2018 and 143 in 2019, according to Chinese data tracker Yingshangwang.
As China's economy is undergoing a "L shape" adjustment, the government regards "stimulating consumption and expanding domestic demand" as an important means to promote economic development. As Chinese consumers become more affluent, they are demanding those brands that truly understand and meet their unique needs.
The market generally believes that the next 5-10 years will be a golden era for local Chinese consumer brands.
The record financing markets for consumer brands in 2020 is due to the relatively low base of 2019 and a rapid rebound from the pandemic.
The most popular track for attracting investments is restaurants & dining, beauty & skin care, food/snacks, and light drinks. A total of 131 financing incidents occurred last year, accounting for 60.5% of the total.
Chinese consumers' demand for natural and healthy skin care reached a new climax at the end of 2020.
In addition, according to a research conducted by the Business Data Center of China Business News, most young consumers want to enjoy snacks without burdening their bodies. It drove up the popularity of healthy snack category and boosted many local brands.
Due to pandemic restrictions, consumption in public entertainment venues is restricted, which to a certain extent led to the shifting of alcohol consumption to personal consumption. The concept of light alcoholic drinks is very popular among young people and incubated many light drinks brands.
In terms of exits, there were 10 IPOs in the consumer brand investment and financing market throughout the year. On the eve of the pandemic, Chinese restaurant chain Jiu Mao Jiu completed a Hong Kong IPO. It was followed by Chinese snack brand Liangpinpuzi and and others.
Restaurant & dining, beauty, and food/snacks accounted for 6 IPOs, which took the most spot in IPO of local Chinese consumer brands. Those included Chinese steamed bun franchise Babi Foods, emerging domestic beauty cosmetics brand Wanmei Riji, Chinese co-working office Ucommune, blind box brand Bubble Mart, and grocery store MINISO.
Qing Yong, founder of Tomato Capital, said that 2020 is the true first year of restaurant & dining capitalization. Next year and the next few years, the hot IPO situation for this market will continue.
In the future, China will see the IPO of new tea and casual drinks brands, catering condiment brands, supply chains brands, and other consumer niche market brands.
One indication of such maturation of the Chinese local consumer brands is how large-scale financing became very active in the middle and late stages of 2020.
Specifically, the C rounds, E rounds, strategic financing, and equity financing were 11, 9, 28, and 19 respectively. These type of late-stage and large amount financing rounds were rare in the prior two years.
Especially in 2018, there were 125 early financings before the series B round, accounting for 68.3% of the total, indicating a market that is more emergent than mature.
Looking at the amount of financing, there were a total of 80 mega financing rounds – those worth 100 million yuan and 1 billion yuan – in the whole year of 2020, a significant increase over the previous two years.
In 2020, Sequoia Capital, Plum Ventures, and Matrix Partners China made the most frequent consumer investments, with more than 13 transactions. In addition, 12 mainstream investment institutions, including Hillhouse Capital, Zhen Fund, IDG, and Tencent, inked 6-9 transactions.
The surge of local Chinese consumer brands came after a long evolution of China's investment markets and consumer upgrades.
During the period 2009-2014, after the financial crisis, domestic economic growth shifted from high-speed to medium-high growth rate, and consumption's contribution to GDP surpassed investment for the first time.
During the period 2015-2020, China's economy entered a period of medium and low speed normalization. At the same time, the economy is facing transformation and upgrading, and emerging industries such as mobile Internet, semiconductors, artificial intelligence, and big data are booming, becoming a hot investment track.
So far, the investment space for the Internet industry has been saturated. The funds invested in the Internet in the past have begun to spread to high-tech, medical, and health care segments.
The investment value in these areas is highly recognized during the pandemic, but the barriers to entry are also high.
On the contrary, the consumer sector as lower barrier to entry. The new generation of consumers who grow up in an affluent environment pursue interest-driven and self-experience enhancement. They seek new brands and are willing to pay a premium for their sense of quality and identity.
In particular, the rise of Generation Z has turned China from a "world factory" to a "global consumer center." More and more local emerging brands are trying to please the Gen Z customer base.
In the life and consumption context of the new generation of consumers, digitalization is one of the biggest keywords. Riding on new technologies such as 5G, artificial intelligence, and big data, brand digitization has become more and more intense, making it easier than ever to obtain data and achieve standardization in many consumer formats.
But the hot financing market for consumer brands are pushing valuations high. "Everyone is trying to invest in the top assets, and the price will definitely rise," said an investor who spoke to Chinese media.