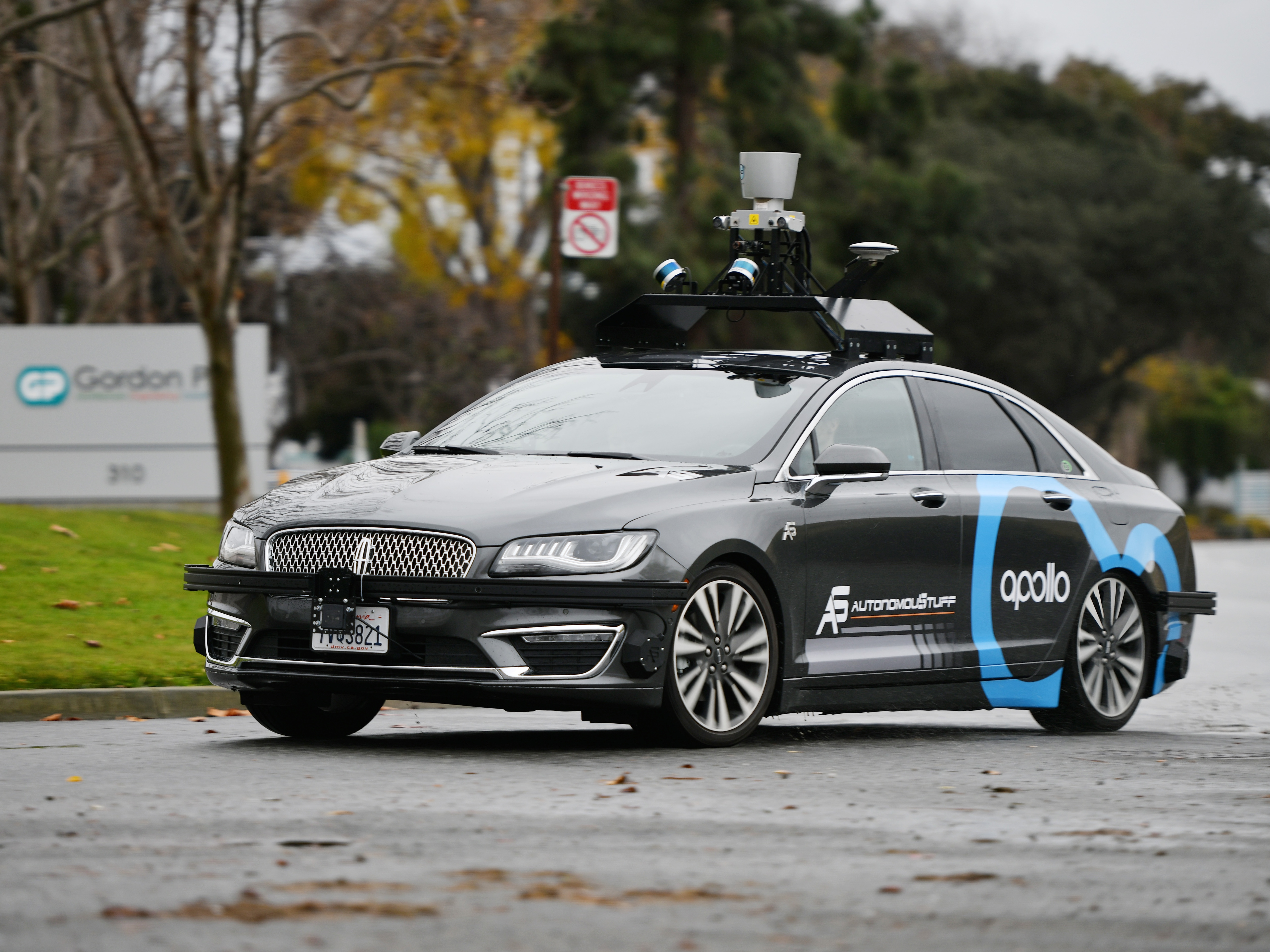 On February 5, the "Beijing Autonomous Vehicle Road Test Report (2020)" was officially released.
The report is currently the only official autonomous driving road test report in China, and it is also one of a few autonomous driving road test reports in the world, apart from the "Autonomous Driving Disengagement Report" issued by the California Department of Vehicles (DMV).
The Beijing report gave a detailed and comprehensive introduction to Beijing's autopilot vehicle road test situation, test vehicle disengagement situation, test open roads and areas, and other information.
It serves as a good barometer of the current status and trends of China's autonomous driving industry.
By the end of 2020, Beijing has issued general road test licenses to 87 vehicles from 14 autonomous driving companies. The cumulative road test exceeded 2.21 million kilometers, an increase of 112.8% from the end of 2019.
Among them, manned test mileage exceeds 1.02 million kilometers, and more than 15,000 volunteers have taken Baidu's robotaxi.
A total of 7 companies including Baidu, Daimler, Pony.ai, Audi, Toyota, Meituan, and Beijing Woya Technology (Didi's autonomous driving company) have carried out autonomous driving road tests on Beijing's open roads in 2020.
The road test mileage of the seven companies are 1.125 million kilometers for Baidu, 41,900 kilometers for Pony.ai, 3,893 kilometers for Toyota, 1539.8 kilometers for Woya, 330.3 kilometers for Meituan, 193.6 kilometers for Audi, and 15.5 kilometers for Daimler.
From 2018 to 2020, the three companies that have accumulated the most road test mileage in Beijing are Baidu, Pony.ai and Toyota. Its cumulative road test mileage exceeded 2.01 million kilometers, 1.63 million kilometers, and 15,000 kilometers.
In 2020, a total of 43 vehicles from Baidu have been approved to carry out the third phase of manned testing. Five vehicles of Pony.ai have been approved to carry out the first phase of manned testing. Other companies have 1-2 test vehicles.
Baidu launched the second phase of the manned test in August, which means it can carry out the self-driving manned test for the public. Because Beijing requires that the test is only for scientific testing purposes and cannot be engaged in transportation operations, so Baidu's robotaxi cannot charge customers for the rides.
In September last year, Meituan also officially opened an unmanned distribution store in the Beijing Intelligent Networked Vehicle Demonstration Zone (Shougang Park). On average, each order can be delivered within 15 minutes.
Autonomous driving disengagement refers to an event in which an autonomous vehicle encounters a system failure, encounters a scenario that cannot be handled, or due to test needs, the vehicle control authority is switched to a human driver. In layman's terms, it is a situation where a security driver takes over the vehicle and disengages from autonomous driving mode.
The report this year did not offer statistics regarding disengagement relative to total test mileage, like it did before. It randomly selected 5,000 samples from the monthly disengagement data in 2020, and then analyzed the data.
It found that straight-going scenarios accounted for 47% of all disengagement cases, while intersection disengagement accounted for 42%. Other situations accounted for 11%.
The disengagement situations of self-driving vehicles when driving straight include vehicle congestion, illegal lane change by other cars, illegal parking, and pedestrian crossing. It can be understood that human uncivilized driving behavior is the biggest challenge for unmanned vehicles in China.
The reasons for disengagement at intersections include the need for automatic driving to deal with targets such as signal lights, markings, pedestrians, and vehicles at the same time. The density and quantity of traffic flow at intersections are sometimes large, and it is more difficult for test vehicles to predict behavior.
As of the end of 2020, Beijing has opened a total of 200 autonomous driving test roads in Haidian District, Shunyi District, Beijing Economic and Technological Development Zone, and Fangshan District, with a total length of 699.58 kilometers.
The country's first pilot area for Internet of Vehicles (smart connected cars) and autonomous driving map applications is also in located Beijing.
In 2020, the Beijing Municipal Autonomous Driving Test Management Joint Working Group issued the first batch of 5 unmanned road test (phase 1)) notices to Baidu's Apollo. It allows Baidu to carry out unmanned test without safety driver or any humans in the car.
Another important data from the report is that Chinese autonomous driving companies are increasingly using domestic parts. Among the automated driving vehicles tested in closed testing ground, 71% of the models adopt domestic Lidar products.