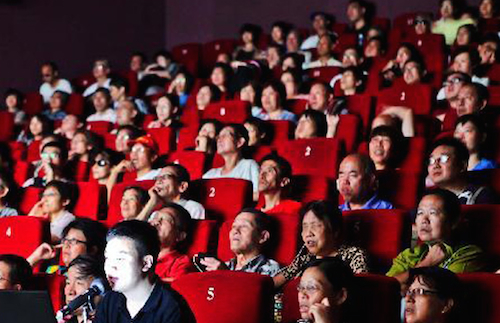 New single-day box office record in Chinese film history
As of 1:47 pm today, the box office of Chinese movies reached 1.459 billion yuan in a single day. It broke the record of 1.458 billion yuan in the box office on the first day of the Spring Festival in 2019.
The court accepted the reorganization of HNA, and the original shareholders' equity will be valued at 0
HNA Group and more than 60 of its first batch of companies that were filed for bankruptcy and reorganization received a civil ruling on the acceptance of reorganization issued by the Hainan Higher People's Court.
The court has appointed the HNA Group liquidation team as the company manager, and the first creditors meeting will be held online on the morning of April 12, 2021.
According to a person close to the working group, after the court accepts the reorganization application, the administrator can start the recruitment and negotiation of strategic investors.
By introducing new strategic investors, it will bring new financial support for the company's development. The equity will be adjusted and reset at 0 in value, which means that the original shareholders of HNA Group will lose all their money.
A number of HNA-based listed companies HNA Holdings, HNA Foundation said their stock was suspended for one day on February 18, and trading was resumed on the 19th and was subject to delisting risk warnings.
Tianwen-1 plans to choose an opportunity to land on Mars from May to June
At 19:52 on February 10th, China's first Mars exploration mission, Tianwen-1, carried out near-Mars capture braking. According to the plan, the follow-up Tianwen-1 will also undergo several orbital adjustments, enter the Mars mooring orbit, and carry out pre-selected landing zone exploration. It is planned to choose an opportunity to land on Mars from May to June 2021 and carry out inspections.
The number of UnionPay online transactions on New Year's Eve 2021 increased by 10.4% year-on-year
The latest data from China UnionPay shows that on New Year's Eve (from 0:00 to 24:00 on February 11), UnionPay network transactions amounted to 357.2 billion yuan, a year-on-year increase of 7.1% compared to last year's New Year's Eve.
The number of UnionPay online transactions increased by 10.4% year-on-year compared to last year's New Year's Eve.
A year-on-year increase of 223%, the first day of New Year's Eve, the national express delivery process exceeded 130 million
According to data from the Postal Security Center of the State Post Bureau, on New Year's Eve and the first two days of the new year, more than 130 million express items were processed nationwide, an increase of 223% year-on-year.
The express service ensures that users can receive the New Year's goods smoothly and spend the Spring Festival with their online order.
During the Spring Festival, postal EMS, SF Express, JD Logistics, Zhongtong, Yuantong, Shentong, Yunda, Best, Debon and Jitu and other brand express companies are still operating, and the number of people on duty in the industry is expected to exceed one million.
Railway transportation saw passenger flow drop by 68.8% year-on-year
According to China National Railway Group, from January 28 to February 11, 15 days before the Spring Festival, the national railways sent a total of 52.33 million passengers, a year-on-year decrease of 115.66 million and a decrease of 68.8%.
The delivery volume of goods was 15562 million tons, an increase of 12.73 million tons or 8.9% year-on-year.

Tiktok: 2.12 million people received red envelopes from 66 to 2021 yuan during Spring Festival Gala
On the evening of February 11, as the exclusive interactive partner of the 2021 CCTV Spring Festival Gala, Douyin issued a total of 1.2 billion red envelopes.
Its latest data shows that the total number of interactions with the Spring Festival Gala reached 70.3 billion. In the 5 rounds of red envelope drops that night, Douyin divided a total of 700 million yuan, of which 2.12 million grabbed large red envelopes ranging from 66 yuan to 2021 yuan.
The extreme shortage of empty containers in Chinese ports has eased
According to data since January 2021, the extreme shortage of empty containers at Chinese ports has eased.
The "Container Availability Index" (CAx) used to track the movement of containers around the world shows that at present, the CAx index for a 20-foot container is 0.34 and that for a 40-foot container is 0.37.
In the 47th week of last year, at the end of November and early December, the above data was once in a "deficit state" of 0.07.
According to the data of Container xChange, a "container availability index" exceeding 0.5 indicates that there is a surplus of container equipment in the port, while a value below 0.5 indicates insufficient equipment.