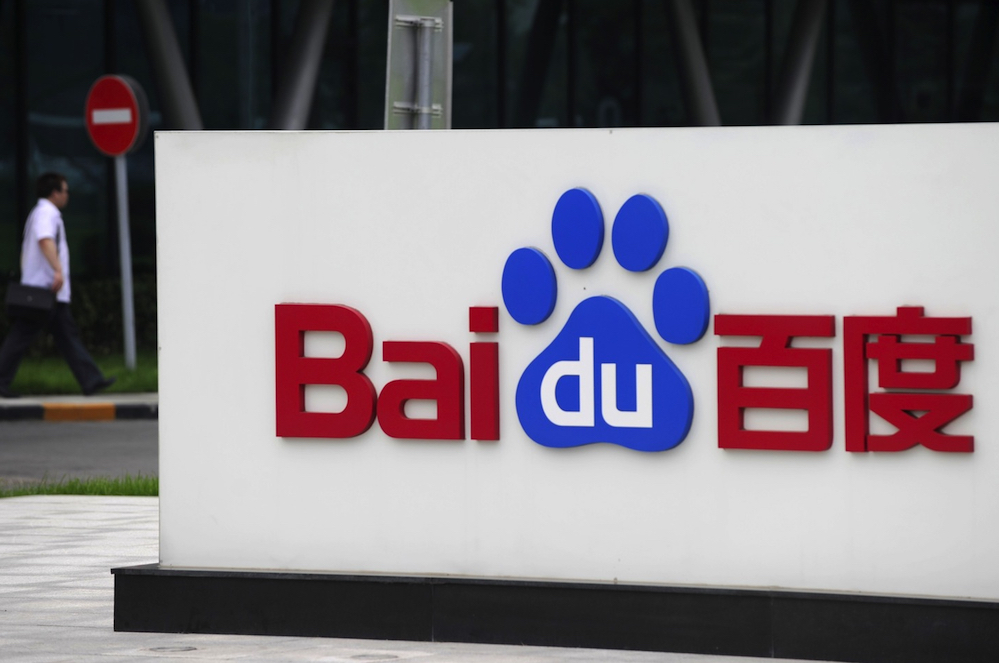 Baidu is reportedly raising funds for the establishment of an independent AI chip company. The move signals Baidu's ambition to do more in the chip segment after launching its self-developed AI chip in 2018. It is also consistent with China's drive to develop a self-sufficient chip industry.
Compared to a long list of new chip players in China, Baidu has certain advantages. Its strength in software development and artificial intelligence is strong. It also has some experiences of developing AI chips and using them for Baidu's own products and beyond.
Baidu started the FPGA AI accelerator project in 2010. At the Baidu AI Developers Conference in 2018, founder Robin Li announced that Baidu would launch its self-developed AI chip Kunlun.
In December 2019, Baidu and Samsung announced that Baidu's first cloud-based product Kunlun 1st generation AI chips for computing and edge computing has been completed.
On December 17, 2020, Baidu's chief technology officer Wang Haifeng revealed that Baidu Kunlun 1 has been mass-produced more than 20,000 pieces, and has been deployed to be used in products.
"This kind of large, cloud-based, and high computing power AI chip has a very high tech threshold. Only Baidu, Huawei, and Cambricon are able to make the products," according to a brokerage report.
Kunlun Gen 1 processors use 14nm process technology, 16GB HBM advanced memory, and provide up to 512GB/s memory bandwidth.
Under the power of less than 150 watts, it can realize the INT8 processing capacity of 256 TOPS and the performance of 260 trillion fixed number operations per second.
In contrast, the V100S chip developed by Nvidia has a computing power of 130 TOPS INT8. Cambricon, a Chinese AI chip company, launched Siyuan 270 with 128 TOPS INT8.
Kunlun 1 has been widely deployed in Baidu search engine and Baidu intelligent cloud ecological partners. The company said that it has been used in the Internet, industrial manufacturing, scientific research, smart city, intelligent transportation and other fields, without specifying.
Kunlun 2 will be mass-produced in the first half of 2021, and its performance will be three times higher than that of Kunlun 1.
Based on this chip, Baidu has launched two AI accelerator cards, K100 and K200. Due to the standard PCIe Gen4 interface, the two accelerator cards can be installed on different types of servers, small industrial computers and edge devices.
Their high efficiency and power consumption ratio make it possible to make cloud computing high density and intelligent edge stability at the same time, and it has advantages in latency and is applied to large server clusters.
Compared with the high-performance Kunlun, Honghu is a far-field voice interactive smart chip for consumer electronic terminals and edge computing.
In July 2019, Honghu made its debut at the Baidu AI Developer Conference. Evaluations showed that its performance in wake-up, recognition and power consumption were top rated, especially the first wake-up rate under high noise increased by more than 10%.
This is achieved by using the "end-to-end" deep learning modeling technology to directly extract sound features and send them to the cloud, which has changed the problem that smart speakers used to occupy the main chip computing resources and slow processing speed.
It also realizes the unification of high-performance voice experience and low-cost intelligent hardware.
In addition, low power consumption is also an important indicator of the chip. The average standby power consumption of the Honghu chip on the Xiaodu smart speaker is only 100 milliwatts, which means that any country-certified energy-saving and environmentally friendly green home appliance can be equipped with the Honghu chip.
In addition, Honghu chips are built according to vehicle regulations and can also be used in smart cars. In December 2019, Apollo Smart Car Link was officially launched.
The Honghu chip on board became Baidu's first car-level chip that integrates complete signal processing, voice wake-up, and command word recognition.
Honghu chips are currently mainly used in Baidu's Xiaodu smart speakers. In the first half of 2020 alone, the shipment of speakers will be 8.63 million units.
A low-power AI chip for the Internet of Things is embedded in a smart terminal in the range of a few yuan to a dozen yuan. Due to the increase in testing and mold opening, the cost of this smart terminal may increase.
Baidu's financial report for the third quarter of 2020 shows that in September 2020, the number of voice interactions on first-party hardware devices of Xiaodu Assistant reached 2.7 billion, an increase of 65% over the same period last year.
The total number of monthly voice interactions for Xiaodu Assistant reached 53 Billion times.
The Xiaodu Assistant Skill Store provides 4,300 skills, and the number of developers has reached 45,000. At the same time, the spin-off of Baidu's Xiaodu Technology received independent financing, and Xiaodu's current valuation is 20 billion yuan.
To complete the accumulation of advantages in performance and cost-effectiveness, Baidu will need to further expand its AI chip ecosystem.
Baidu has proposed the AI-Native cloud computing architecture, trying to establish AI ​​computing cluster, AI chip infrastructure, its Paddlepaddle deep learning platform, cloud intelligence, blockchain, and an overall end-to-end approach to be deployed to all sorts of industries.
Baidu Paddlepaddle deep learning platform has more than 2.65 million developers and created more than 340,000 models to achieve coverage of communications, electricity, urban management, people's livelihood, industry, agriculture, forestry, public welfare and many other industries.
This kind of integrated AI production platform that combines hardware and software has become the core of Baidu Brain, and has now become a new type of AI infrastructure that empowers all walks of life.
According to Tractica's research report, the global AI chip market will grow from US$5.1 billion in 2018 to US$72.6 billion in 2025, with an average annual compound growth rate of 46%.
A large portion of this market will be in China, and Baidu wants to take a sizeable piece of the pie. Whether it can achieve its goal will depend on if Baidu can set the right strategy and conduct flawless execution.