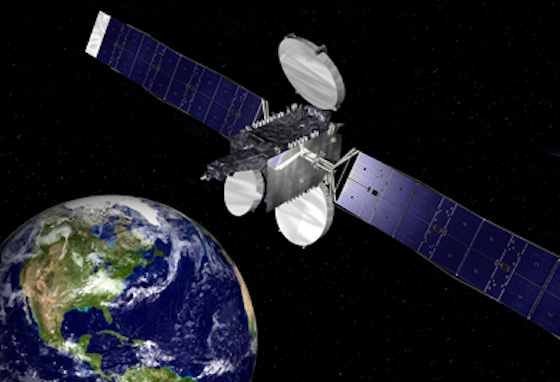 Geely Technology's satellite factory was approved
The satellite factory of Geely Technology Group, Taizhou Xingkong Zhilian, has obtained the approval of the commercial satellite manufacturing project approved by the National Development and Reform Commission. The first equipment of the Xingkong Zhilian Satellite Factory has already arrived and is expected to be put into production in October this year, with an annual output of more than 500 satellites.
The first domestic commercial satellite production plant that integrates aerospace manufacturing and automobile manufacturing capabilities led by a commercial company will soon be put into operation.
The satellite test center project of Taizhou Xingkong Zhilian Technology Co., Ltd. is located in Taizhou Bay New Area. It is also the first pulsating modular satellite intelligent AIT (Assembly Integrated Test) center in China, covering satellite research and development, core component manufacturing, measurement, operation and control, aerospace materials, cloud computing big data platform.
Huawei's mobile phone parts orders reportedly have dropped by more than 60%
Earlier, there were media reports that Huawei has notified suppliers that the decline in smartphone parts orders in 2021 will exceed 60%. Huawei said that it has no comment to the news.
Consumption during the Spring Festival exceeds pre-pandemic level
Consumption during the Spring Festival is extremely hot, exceeding the level of consumption during the Spring Festival before the pandemic.
According to data released by the two payment and clearing platforms of UnionPay and China Net Union, from New Year's Eve to the sixth day of the CNY, the total payment amount of UnionPay and Net Union reached 6.36 trillion yuan, a positive year-on-year growth.
China UnionPay disclosed data that from New Year's Eve to the sixth day, UnionPay network transactions amounted to 1.38 trillion yuan, a year-on-year increase of 4.8%, setting a new high.
On the same day, the Netlink platform disclosed data that during the Spring Festival holiday, a total of 7.937 billion fund-related inter-agency online payment transactions were processed, with an amount of 4.98 trillion yuan, with an average daily increase of 66.61% and 84.07%, respectively.

Mobike co-founder Xia Yiping reportedly will be the CEO of Baidu Geely joint venture
According to people familiar with the matter, Baidu and Geely have hired Mobike co-founder and chief technology officer Xia Yiping to serve as the CEO of their newly established electric vehicle joint venture.
Sina Weibo has no comment regarding reports of it's planned listing in Hong Kong as soon as this year
It was previously reported that Sina Weibo will be listed in Hong Kong as soon as this year. Sina Weibo said it has no comment.
Xingsheng Youxuan, a community fresh produce shopping platform, is about to complete US$3 billion in financing
The community group buying start-up company Xingsheng Youxuan will reportedly complete a US$3 billion investment, led by Sequoia Capital, followed by Tencent, Fangyuan Capital, Temasek, KKR, DCP, Chunhua Capital, Evergrande and others.
The number of domestic tourists in 2020 decreased by 52.1% year-on-year
The 2020 domestic tourism data released by the Ministry of Culture and Tourism showed that the number of domestic tourists in 2020 was 2.879 billion, a year-on-year decrease of 52.1%.
Among them, urban residents traveled 2.065 billion, a decrease of 53.8%; rural residents traveled 814 million The number of visits decreased by 47.0%.
WaterDrop inusuance will go for a US listing within three months
Sources have learned that the Internet insurance platform Waterdrop (Shuidi) is preparing for its US IPO. It will target an IPO in the next quarter. The latest valuation has reached tens of billions of dollars.

The cumulative EV delivery of Li Auto exceeded 40,000
Today, the cumulative delivery volume of Li Auto exceeds 40,000. Since Lixiang ONE officially started delivery on December 4, 2019, Li Auto has completed the first delivery of 40,000 vehicles in 14.5 months, setting a record for the fastest delivery of new EV cars.

The amount of online payment transactions during the Spring Festival increased by over 80% year-on-year
Data released by Netlink today shows that during the Spring Festival holiday (Lunar New Year's Eve to the sixth day of the first month), Netlink's platform processed a total of 7.937 billion fund-related cross-institutional online payment transactions, amounting to 4.98 trillion yuan, with an average daily increase of 66.61% and 84.07%.
Among them, the number of transactions on Lunar New Year's Eve was the highest, with more than 1.651 billion transactions in a single day, an increase of 45.10% over last year.
On New Year's Eve, the peak transaction processing of the Netlink platform exceeded 67,400 transactions per second, and the system success rate was 100%.
From the perspective of consumption composition, catering, movie watching, entertainment, shopping are the main consumption scenes during the holiday, and new consumption methods such as live streaming and delivery of goods have continued to perform well.