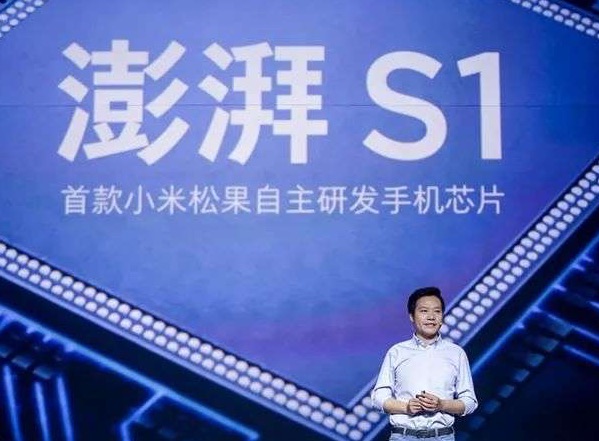 Chinese phone makers including Xiaomi and OPPO are following Huawei's footsteps in stepping up efforts in making their own chips.
Following Huawei's high-end smartphone business suffering the fate of nearly being wiped out after US export bans crippled Huawei's abilities to make its self-designed chips, Xiaomi and OPPO are making more serious inroads into securing their own chip supply chain and in-house capabilities.
Will they have more success than Huawei?
Xiaomi has been added to a US "communist military company" blacklist last year, and the Chinese phone maker has sued the US government for the inclusion.
Xiaomi Yangtze River Industry Fund is the main department that invests in semiconductor companies on behalf of Xiaomi.
According to incomplete statistics, Xiaomi has invested in 8 semiconductor companies since 2018. These companies cover a wide range of segments from power management chip, SAW filter, RF/analog integrated circuit SoC, terminal and electronic consumer chip platform development, digital-analog hybrid IC, display driver chip, and digital headset chips.
In February 2020, Xiaomi invested in Aojie Technology, a communication baseband maker. Xiaomi also invested in VeriSilicon Microelectronics and Telink Microelectronics related to chip design for smart homes.
For OPPO, it established Jinsheng Communication and Zheku Technology in 2017, whose business scope includes integrated circuit chip design and services. These companies began to hire people from companies such as Spreadtrum and MediaTek. In the past year, OPPO has invested in many companies related to chip design, such as Hanwei Electronics and Microcapacity Technology, and set up a chip R&D center in Dongguan, Guangdong.
Xiaomi's efforts in chips started long before the US-China trade tug of war. Xiaomi, as a value brand, emphasized price competitiveness and good quality. But one of its earlier phone models used Qualcomm's flagship processors Snapdragon 810 and Snapdragon 820. The two processors' weaknesses of poor power consumption design made Xiaomi's flagship phones suffer poor user experiences because of its tendency to over-heating.
It made Xiaomi realize that the processors, as the top technology building block for smart phones, cannot be entirely reliant on third-party suppliers. In November 2014, Xiaomi teamed up with Datang's Leadcore Technology to jointly established Beijing Songguo Electronics and spent 100 million yuan to purchase platform authorization from Leadcore Technology to build its first mid-range processor, the Pengpai S1.
But it was a failed effort. The architecture of Pengpai S1 is outdated. Although its performance is good on paper, the backward chip manufacturing process (28nm) means that the power consumption of S1 will be higher than that of its rival at 14nm. In addition, it lacked baseband strength and made it not competitive to most of the low-end processors on the market.
The failure of the Pengpai S1 is due in part to Xiaomi's insufficient scale. Its shipment of smartphones were unable to support the chip's continued upgrades and improvements. It made Xiaomi realized that using a more mature and more competitive product such as the Snapdragon 835 and 845 would be the best choice.
But now with dramatic changes in geopolitics and shifted nature of the global supply chain, Xiaomi had to face the reality again and try to establish its own chip capabilities.
For both Xiaomi and OPPO, self-developed chips are no longer something nice to have, but something that's directly linked to survival. Self-developed processors have greater advantages in procurement costs, potential to establish one's own ecosystem, and performance superiority. More importantly, it's a secured key link that the phone makers can control.
Apple and Samsung are examples of success in this strategy. For Chinese phone makers, there is no alternative to getting their chip supply in their own hands.
Xiaomi has had some success. Since 2019, Xiaomi has invested in a number of charging companies including Dio Microelectronics, Nanxin Semiconductor, and NanoMicro Semiconductors. Today, Xiaomi has transitioned from the brand with the lowest charging power to the first mass-produced 100-watt wired fast charging giant.
But this road is destined to be full of challenges, with highly uncertain, and requires great amount of persistence and patience.
Huawei spent nearly two decades on its own chip capabilities but faces the potential to lose it all because it didn't set up chip manufacturing capabilities. Before HiSilicon was founded in 2004, Huawei had a lot of chip design experience in the field of switches. After the establishment of HiSilicon, Huawei benefited from the huge demand for its own products in security cameras and has successively succeeded in the fields of IP camera chips, video encoding chips, and later smart phone chips.
For Apple and Samsung, their chip journal all took decades, if not longer. Not to mention this sector requires huge amount of investments. Huawei's chip research and development investment accounts for 40% of the total research and development, and an average annual expenditure of 16 billion yuan.
The financial reports of Qualcomm and MediaTek also show that their total research and development investment is about 20 billion yuan a year. OPPO CEO Chen Mingyong said in 2019 that 50 billion yuan will be invested in R&D in the next three years, but this includes artificial intelligence, AR and other directions. Xiaomi's R&D investment in 2020 is expected to be tens of billions. As phone makers, Xiaomi and OPPO can't yet compete on R&D spending with other tech giants.
Whether Xiaomi and OPPO can have greater success in chips than Huawei remains uncertain. Any progress will need long periods of heavy investment, persistent efforts, and lots of patience. But it is a journal that Xiaomi and OPPO must take if they want to survive and thrive in the future.