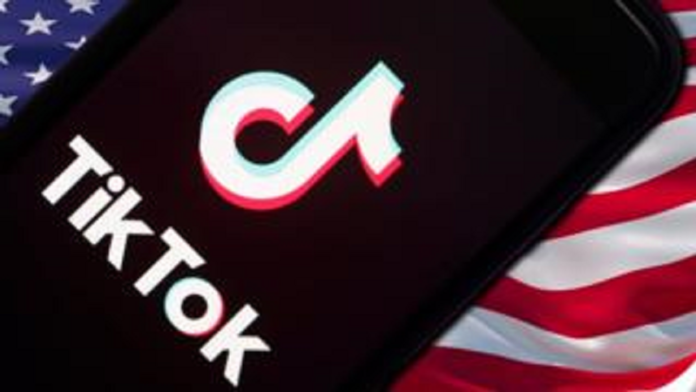 TikTok is ramping up its e-commerce engines on all cylinders during the past six month. First, it connected to Shopify's millions of independent merchants, opened up its video shopping function, and then tested live e-commerce delivery with Walmart, and opened live room shopping cart function in Indonesia in early February. A few days ago, TikTok's e-commerce expansion project TikTok Shop (similar to Douyin Store of an earlier age) has also been prepared to be launched.
TikTok Shop has taken the lead in launching the "Seller University" for Indonesian sellers. According to the official website, TikTok Shop Seller University is a training center that helps sellers develop business on TikTok, mainly providing a full set of courses on seller tools, platform policies and store updates.
TikTok is recruiting e-commerce talents in Indonesia and Singapore. In Indonesia, it is mainly looking for business line employees such as category managers and logistics operations. In Singapore, it mainly recruits technical personnel such as software engineers and data engineers.
Despite facing setbacks in India and the US, TikTok is still among the most popular mobile apps out there. In 2019, TikTok's global user base increased by 267% compared to 2018. In 2020, TikTok surpassed Facebook to become the most downloaded app on iOS and Android platforms in 2020. At the same time, TikTok is ramping up commercialization from advertising to e-commerce.
In 2018, founder of ByteDance, TikTok's parent company, Zhang Yiming set a "small goal", hoping to achieve globalization within three years, with more than half of the users coming from overseas. As of the end of 2020, TikTok has been installed 961 million times throughout the year. Its app Store revenue is approximately US$1.2 billion, and the global DAU has exceeded 800 million.
Even as TikTok was banned in India, TikTok moved Helo, a social media app owned by ByteDance, immediately to the Indonesian market. In October 2020, it rushed to the top ten of the local social free app list. At the same time, its music streaming platform Resso and video editing app CapCut were selected as the best app in the Indonesian market.
TikTok's expansion in e-commerce is accelerating in recent months. During the first half of 2020, TikTok's shopping cart function has not yet been launched, and live broadcast is not yet popular. TikTok lacked the mature e-commerce tools that its domestic app, Douyin, had such as Douyin Dou+ and Luban e-commerce.
A cross-border e-commerce market insider said that even if TikTok faces uncertainties in two major markets of the US and India, its commercialization won't be stopped by such challenges.
"From the perspective of advertising business in overseas markets, in 2020, Facebook will be about 84.2 billion U.S. dollars, and Google will be about 146.9 billion U.S. dollars. In comparison, TikTok's market share is still small, but the prospects are very impressive. TikTok's globalization has just started and many companies have already set their eyes on TikTok. With the rapid growth of users, TikTok is bound to pose great threats to other giants," the CEO of a cross-border marketing service provider told Chinese media.
Previously, TikTok's commercialization was mainly open-screen advertising and information flow ads. In December 2020, it launched a "pod" function similar to the domestic Douyin's DOU+ tool that allows users pay for in-app traffic in Japan, Indonesia, and Thailand.
In terms of e-commerce, after the cooperation with Shopify in October 2020, TikTok allowed a small number of accounts to open up purchase links. In addition to testing the shopping function in the United States, in the beginning of 2021, TikTok's Indonesian live broadcast studio has launched a small yellow cart that can be redirected to Southeast Asian e-commerce platforms such as Shopee.
It is said that the shopping cart function will be fully opened in Q3 2021. Sellers of independent cross-border e-commerce sites said that the cooperation between TikTok and Shopify was only open to merchants in the US first, but it should be open to merchants in the UK and other European sites in the near future.
The launch of TikTok Shop is obviously an important milestone for attracting more players to participate in the in-app e-commerce function. In addition to linking products on external e-commerce platforms through the "little yellow cart", merchants can also open stores directly on TikTok (currently only available for Indonesian sellers).
According to info from TikTok Shop Seller University, merchants stationed in TikTok Shop can upload product information, receive orders, complete sales and process payments, track and manage orders, and process refunds in the background.
After having the sales qualification, the merchant can operate and manage the product list and orders in the seller center. After registering as a TikTok Shop merchant, your TikTok account will automatically be converted to a corporate account.
TikTok Shop currently has a relatively complete set of product sales specifications, including registration methods, intellectual property policies, prohibited product categories, restricted product categories, product shelf specifications, order shipping specifications, store content guidelines, and return refund specifications.
For example, TikTok Shop prohibits the sale of drugs, medical devices, food, alcohol/tobacco and other related products, and some products such as jewelry, watches and accessories must obtain TikTok category approval before being sold.
It is understood that currently merchants can sell goods on the TikTok platform in two ways: one is to sell through a personal page, and the other is to find celebrities to bring the goods through the TikTok Alliance.
According to the official website of TikTok Shop Seller University, TikTik currently charges TikTok Shop sellers a fee of 2% of the transaction value of each order. In addition, TikTok or its affiliates will also provide merchants with delivery and payment services and charge corresponding service fees.
"I believe that TikTok e-commerce will soon be successfully implemented overseas, and TikTok will become an integrated platform for overseas social and shopping," said an anonymous industry insider.
Earlier, it was reported that Douyin e-commerce's GMV for 2020 has exceeded 170 billion yuan. In addition, more than 300 billion transactions have been completed through live streaming rooms and short videos to e-commerce platforms such as Taobao and JD.
According to a person close to ByteDance, Douyin's independent e-commerce company will hit the goal of reaching 500 billion yuan in sales this year.
"The rapid rise of Douyin e-commerce has undoubtedly set a good example for TikTok." A senior cross-border e-commerce practitioner said, although the complexity of doing e-commerce in overseas markets is much higher than that in China.
Every country and region have different laws and regulations that need to cater to the local culture and legal requirements of each market for commercial promotion and content review.
TikTok officially entered the international market in August 2017. In July 2018, TikTok announced that it has become the most popular short video application in Japan, Indonesia, India, Germany and other countries.