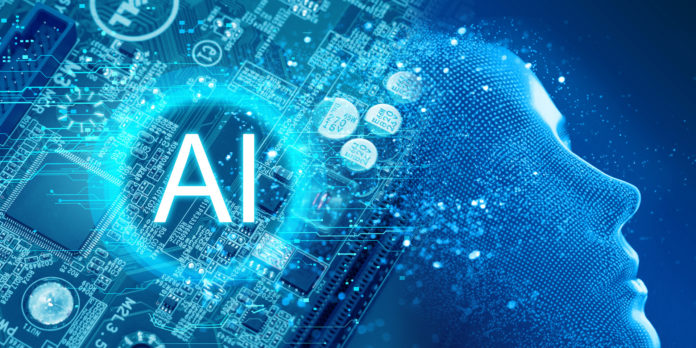 Chinese AI companies are in need of new capital infusions. Because they raised capital at sky high valuations during the past from private investors, raising money via an IPO is a more practical option now. But they are finding securing an IPO isn't going as smoothy as they hope.
On the evening of February 19, the Shanghai Stock Exchange announced that it would terminate the review of Chinese AI firm Unisound's listing applications on the Science and Technology Innovation Board. It is the first AI company whose listing has been denied by regulators this year. There is no official explainations for the reason of the termination.
Earlier, Chinese AI firm Megvii saw its attempt for a Hong Kong IPO fail. As many other AI firms aim to complete IPOs this year, they could face more questions from regulators and an uncertain outcome.
A number of Chinese AI companies have completed IPOs successfully in the past, including ArcSoft, Roborock, and AI chip maker Cambriacon.
Currently, companies including SpeechOcean, IntelLife, Yitu Technology, and CouldWalk Technology have disclosed the prospectus for a listing on the STAR board. In addition, DeepGlint and Infervision are expected to file an IPO prospectus this year.
A review of the filed prospectus show that most of the companies are suffering losses despite decent gross profit margins, sometimes as high as over 70%. In addition, most have to record large R&D investment and suffer high customer concentration.
For many companies, although revenues have maintained growth, their net losses stayed. For example, from 2017 to the first half of 2020, Unisound's net losses were 174 million yuan, 214 million yuan, 292 million yuan, and 112 million yuan, which means that the company lost nearly 800 million yuan in three and a half years even though its revenue was only 562 million yuan.
For CloudWalk Technology, its net losses during the same periods were about 106 million yuan, 181 million yuan, 1.708 billion yuan, and 286 million yuan.
Yitu Technology recorded net losses of approximately 1.166 billion yuan, 1.161 billion yuan, 3.642 billion yuan, and 1.299 billion yuan in the same periods. As of the end of June 2020, the company has not made up for a total loss of 7.2 billion yuan.
For IntelLife, its losses continued to expand. Its prospectus shows that from 2017 to the first three quarters of 2020, the company's corresponding attributable net losses were about 546 million yuan, 195 million yuan, 500 million yuan, and 857 million yuan.
These AI companies did manage to record increasing profit margins, but the annual fluctuation range is relatively large, potentially indicating their businesses are still far from stable.
For example, in each period of the reporting period, the gross profit margin of Unisound's main business was 11.41%, 24.97%, 26.28%, and 31.66%.
The gross profit margin of CouldWalk Technology's main business is 36.12%, 21.46%, 38.89% and 52.87% respectively. Yitu Technology achieved gross profit margins of 57.39%, 54.55%, 63.89%, and 70.99%, respectively, and its gross profit margin is the highest among all companies. IntelLife's gross profit margin is 42.39%, 56.34%, 43.71% and 40.46% in each period.
This could be related to these AI companies having a high degree of customer concentration. For example, in the first half of 2020, the top five customers of Unisound accounted for 53.23% of revenue, and the types of customers are quite different from previous years, meaning high degree of uncertainty for revenue outlook.
Unisound also mentioned that it provides smart IoT solutions in the hotel and residential fields. At present, this type of business is mainly carried out under cooperation with one property company and its related parties. If this partnership is canceled, its income growth would be adversely affected.
The same is true for Yitu Technology, whose top five customers accounted for 62.02% of sales from January to June 2020. For IntelLife, from 2017 to the first three quarters of 2020, the top five customers accounted for 92.00%, 78.43%, 52.11% and 71.44% of its main business revenue, respectively.
For CouldWalk Technology, from 2017 to the first half of 2020, the sales revenue of the top five customers accounted for 59.77%, 62.26%, 51.83% and 31.23% of its operating revenue, respectively, an exception among the AI companies.
All AI companies have maintained a high level of R&D investment, which is also an important reason for why they are eager to go public and raise funds.
During the reporting period, Unisound's cumulative R&D investment accounted for 107.4% of its cumulative operating revenue. IntelLife's R&D investment in the last three years also accounted for 94.11% of its operating revenue. For CouldWalk Technology and Yitu Technology, the R&D investment in the first half of 2020 will exceed 100% of the operating income during the same period.
CouldWalk Technology also admitted that since the company's business is still in a period of rapid expansion, research and development expenses will continue to increase, and there is a risk that the company will not be profitable for a certain period of time in the future.
From all the disclosed information, it is clear that the commercialization of AI tecnology is still in an early stage. The question of what a sustainable AI company business look like remains unanswered.
Chinese regulators' skepticism of Chinese AI companies' suitability as publicly listed companies open for retail investment is understandable. They will continue to pay more attention to these companies' industry competitiveness and ability to continue operations to protect investors from potential losses.