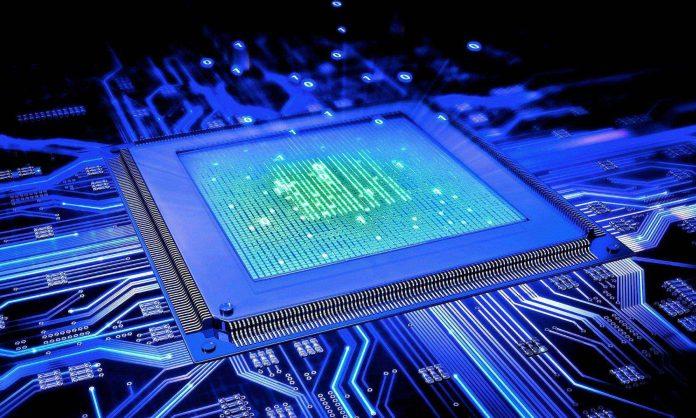 SMIC responds to the US supply permit: will do its best to ensure that production expansion is not affected
In response to media reports that SMIC's mature technology has obtained supply licenses from some American equipment manufacturers, SMIC replied on SSE e-interaction that the company will do its best to continue to work with partners in the global industry chain to ensure the company's production continuity and to make sure its expansion plan will not be affected.
Semiconductor Research released a report today that multiple departments in the United States have approved leading US equipment manufacturers to supply SMIC with 14-nanometer and above (14-nanometer and 28 mature technology) equipment supply licenses. The key equipment used for 14-nanometer wafer that SMIC has been applying for but has not passed before has also been approved.
The Guangdong Provincial Government approved the establishment of another economic development zone in Zhuhai, positioning as an intelligent manufacturing base
Recently, the Guangdong Provincial Government officially approved the establishment of Zhuhai Doumen Intelligent Manufacturing Economic Development Zone. After the approval, the area will implement the current provincial-level economic development zone policy. This is Zhuhai's third provincial economic development zone after Fushan Industrial Park and Liangang Industrial Zone.
World Intellectual Property Organization: China continues to lead international patent applications in 2020
The World Intellectual Property Organization, headquartered in Geneva, Switzerland, released its latest report. According to the report, despite the impact of the pandemic, the number of international patent applications filed through the World Property Organization in 2020 will continue to grow. After China surpassed the United States in 2019 and became the largest source country for international patent applications filed through WIPO, China will continue to lead the world in the number of patent applications in 2020.

Beijing: Vaccination for the elderly will be fully implemented in due course
According to the Beijing Municipal Center for Disease Control and Prevention, according to the overall national arrangements, Beijing has already vaccinated some elderly people aged 60 and above who have a need for vaccination and have good physical conditions. In the next step, Beijing will implement comprehensive vaccination for the elderly in a timely manner.
Baidu Smart Car "Jidu" officially registered, with 5 board seats
On March 2, the Baidu car manufacturing company previously reported by the media had completed the registration, named "Jidu Automobile Co., Ltd.", with a registered capital of 2 billion yuan, and the legal representative was Xia Yiping.
The business scope of Jidu Automobile Co., Ltd. includes: technical services and technology development of new energy vehicles and related parts; production of road motor vehicles; manufacturing of auto parts and accessories; sales of automobiles and auto parts, etc.
Jidu Automobile Co., Ltd. has a total of 5 board seats. In addition to Xia Yiping, 3 directors are from Baidu and 1 director is from its partner Geely.
TSMC will start mass production of 3-nanometer chips in 2022
According to reports, Apple's main chip supplier TSMC is expected to start risky production of 3nm process chips in the second half of this year. By then, the company will be able to produce 30,000 chips with more advanced technology.
According to the report, with Apple's commitment to orders, TSMC plans to increase the monthly production capacity of the 3-nanometer process to 55,000 units in mid-2022, and further expand its production capacity to 105,000 units in 2023. Compared with 5nm process chips, 3nm chips have increased power consumption and performance by 30% and 15%, respectively.
National Bureau of Statistics releases data on EV and semiconductors
The National Bureau of Statistics says that annual output of new energy vehicles was 1.456 million, an increase of 17.3% over the previous year. The output of integrated circuits was 261.47 billion unit, an increase of 29.6%.
The number of integrated circuit exports in 2020 will reach 259.8 billion, a year-on-year increase of 18.8%, and the total export value will reach 805.6 billion yuan, a year-on-year increase of 15%.
In 2020, the number of integrated circuit imports will be 543.5 billion, a year-on-year increase of 22.1%. The total value amount was 2,420.7 billion yuan, a year-on-year increase of 14.8%.
Tencent releases the first self-developed multi-modal quadruped robot with software and hardware
Tencent officially released the first fully self-developed multi-modal quadruped robot with software and hardware, using Tencent Robotics X Lab's original self-developed wheel fusion solution, and the maximum movement speed can reach 25km/h. Tencent said that it is expected to play a role in robot patrol, security, rescue and other fields in the future.

The first car cooperation between Huawei and BAIC Blue Valley will be unveiled in April, equipped with 3 lidars and 352Tops of computing power
According to the BAIC Blue Valley's public statement, the first model ARCFOX αS HBT, which it cooperated with Huawei, will be exhibited at the Shanghai Auto Show in April.
Huawei currently has three kinds of lidar on-board configuration solutions: single, 2 and 3 lidars.
BAIC Blue Valley ARCFOX polar fox αS HBT model will adopt the most advanced 3 lidar plan. HBT will also be equipped with 6 millimeter wave radars, 12 cameras, 13 ultrasonic radars, and a Huawei chip with a computing power of up to 352Tops, forming an autonomous driving solution capable of above L3 level.
A Tencent affiliated company discloses a patent for "a method and device for automatic driving control"
The Tianyan Check App showed that today, Tencent Technology (Shenzhen) Co., Ltd. published a patent entitled "A method and device for automatic driving control", the publication number is CN112429016A, and the application time is August 31, 2020.
The applicant is Tencent Technology (Shenzhen) Co., Ltd. The patent abstract shows that the embodiments of the present application provide an automatic driving control method and device, which relates to the field of automatic driving technology, which enables the controlled automatic driving vehicle to find an opportunity to safely change lanes and realize a safe lane change.

Amid shortage of production capacity, Samsung Electronics may outsource some chip manufacturing
According to media reports, the Samsung Electronics factory has no spare capacity due to the explosion of orders. The company may expand its outsourcing business to UMC and GF for general-purpose computer chips.
NIO CEO Li Bin: Chips can basically meet normal production, battery supply is a bottleneck
NIO CEO Li Bin said at the 2020 Q4 earnings call held today that the chip supply can basically meet Weilai's normal production in Q2, but the risk is high. The battery supply, especially the 100-degree battery that NIO needs, is facing more of a bottleneck in supply.
WuXi AppTec announces completion of acquisition of OXGENE
On March 2, WuXi AppTec announced the completion of the acquisition of British gene therapy technology company OXGENE. According to reports, this acquisition will further expand the technical capabilities of WuXi AppTec's cell and gene therapy platform, provide customers with integrated, end-to-end cell and gene therapy product development and production services, and promote innovative therapies to benefit patients worldwide.

ZTE establishes smart car electronics product line
According to people familiar with the matter, ZTE today issued an internal document to establish an automotive electronics product line, which is responsible for unified business planning and operation in the automotive electronics field.
Ministry of Finance: To avoid premature withdrawal of economic support measures, China will continue to implement a proactive fiscal policy and a prudent monetary policy
On February 26, 2021, Minister of Finance Liu Kun attended the video conference of G20 finance ministers and central bank governors. Liu Kun said that to strengthen macroeconomic policy coordination, coordinate pandemic prevention and control vs. economic recovery, China should avoid premature withdrawal from economic support measures.
In 2021, China will continue to implement a proactive fiscal policy and a prudent monetary policy, and maintain the necessary support for economic recovery.
DeepRoute.ai and Dongfeng see the roll off the production line of unmanned vehicles
On February 27, 2021, the Robo-Taxi (self-driving car) jointly developed by DeepRoute.ai and Dongfeng was rolled off the assembly line in Wuhan and opened for ride appointments. Citizens can make an appointment through the Dongfeng Autopilot Pilot App.
At present, 42 Robo-Taxi vehicles have been put into use for the project, and the trial operation is carried out at 22 main stops and open test sections in Wuhan Economic and Technological Development Zone.
Guan Qingyou: The next ten years will be the golden age of China's stock value investment
Guan Qingyou, the director of the Institute of Financial Research, said that China's capital market will usher in unprecedented important opportunities in the next decade. This opportunity comes from the fact that the world is in a mass negative interest rates environment. At present, the trend of global low interest rates and even negative interest rates is becoming more and more obvious. With excess global liquidity, China will become an asset highland, and a large amount of funds need to be allocated to Chinese assets.