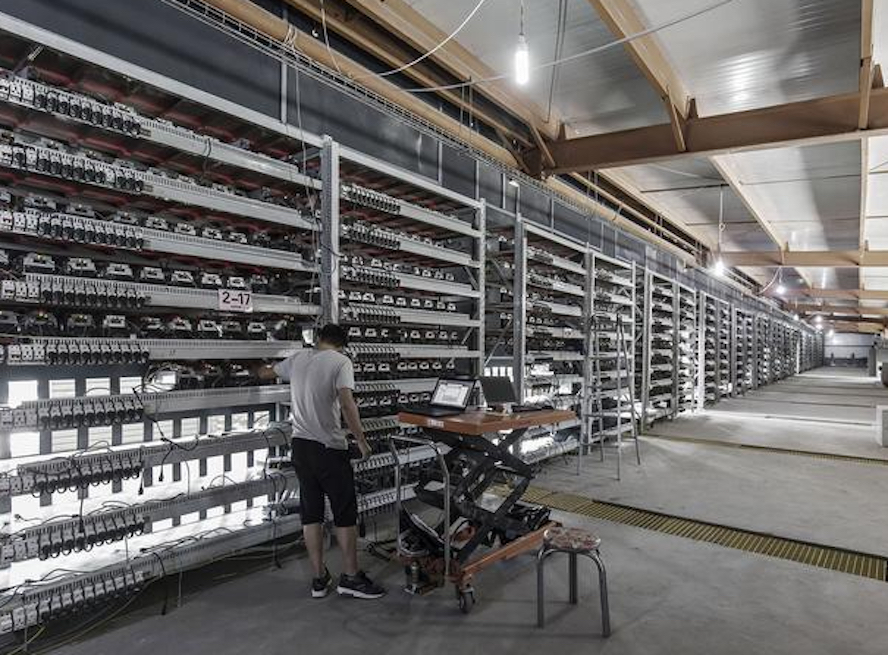 As the price of Bitcoin has repeatedly broke the 50,000 US dollars mark, crypto mining machines are in high demand. It is pushing up demand for chips that go inside the mining machines. But as the global chip shortage continues, the discrepancy is causing chip makers like TSMC to limit supply to crypto mining companies.
TSMC is reportedly limiting its manufacturing capabilities to crypto mining companies because their demand is often subject to huge swings. Compared to stable demand from smart phones, chip makers like TSMC is reportedly placing less importance in meeting demand from crypto mining.
The official website of Bitmain shows that most of its products are sold out. As early as November 2020, the official website of Bitmain, a major supplier of mining machines, has shown that its flagship products Ant Antminer S19PRO, S19 and T19 can only be delivered in May 2021. According to the official website, the latest delivery time has been schedule until August 2021.
Canaan Creative, another major mining machine supplier, began to feel the Bitcoin market rebound in the third quarter of last year, and thus received a lot of pre-sale orders. As of early February 2021, the company has received more than 100,000 mining machines orders from North American customers.
Senior chip industry told Chinese media that during the price surge of Bitcoin two years ago, Bitmain once became a large client for TSMC. But the ensuing bear market of crypto led to companies like Bitmain to cut their orders significantly.
TSMC reportedly decided at that time that crypto mining clients wouldn't be its core customers because of their volatile and highly unpredictable market and business model. As TSMC's capacity continues to be in shortage, the chip maker is placing crypto mining companies on a lower importance level. Of course, TSMC's capacity is under such high demand that the Taiwan company can't meet demand across many sectors.
But Chinese media reports that Bitmain made proposals to TSMC at very attractive prices after Bitcoin prices shot up multiple times this year. Bitmain was able to secure some high-end chip capacity from TSMC and was able to book the vast majority of TSMC's capacity allotted to crypto mining companies, according to Chinese media reports.
Because Bitmain was able to take up majority of TSMC's available capacity, it means other crypto mining companies have to compete for the remaining small portion of available capacity. It was reported that other mining companies were only able to secure less than 100 wafer production capacity.
From January to September 2017, virtual currency related sales reached 350 million to 400 million US dollars, most of which came from Bitmain. This quarter, the revenue contributed to TSMC by Bitmain is reportedly going to be comparable to Nvidia. Crypto mining companies' demand could account for about one-fifth of the revenue for TSMC at the end of this year, according to Chinese media reports.
In addition to the shortage of Bitcoin mining ASIC chips, Nvidia graphics card is also facing shortages. In recent years, fewer miners have been using Nvidia graphics cards for the purpose because its strength in mining is not comparable to ASIC chips specifically designed for mining.
But due to the shortage of Bitmain and Canaan mining machines, some miners are resorting back to Nvidia graphics card to do mining. Some miners bought Nvidia graphics cards as Bitcoin prices set new records. Nvidia deliberately rewritten the software program of the RTX 3060, cutting its mining power by 50% to reduce the willingness of the miner to use the card for mining. And Nvidia recently announced the introduction of its processor CMP series dedicated for crypto mining. Tthis chip is expected to start sales in March.
Lopez Research analysts say that unless the global economy has a total collapse, the supply shortage of chips will not be resolved quickly.
China currently dominates the global mineral industry. However, due to the shortage of chips, the price of mining raises the cost, which will help miners overseas with greater resources. It means that the chip shortage could indirectly help redraw the global crypto mining map.
Encrypted Money Research Company Tokeninsight Chief Operator Wayne Zhao said in an interview with Reuters that previously, China's bitcoin mining accounts for 80% of the world, and now it accounts for about 50% of the world.