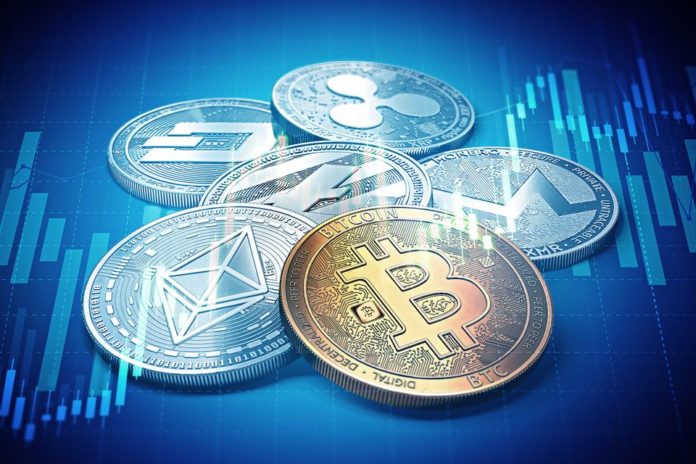 Analyst: Xpeng Motors' first-quarter delivery guidelines may hint at a chip shortage
Bloomberg analyst Steve Man said that according to the guidance data for the first quarter, Xpeng Motors expects to deliver about 4260 electric vehicles in March, with sales falling 29% from January, which may indicate a shortage of chips and batteries in the automotive industry.
Next, there may be a production bottleneck similar to NIO at Xpeng. This may limit the company's profitability in the first quarter, because the company achieved positive growth in gross margins for the first time in 2020.
DJI responds to "North American layoffs": North America is still biggest market
According to sources, one-third of the staff in the UAV giant DJI North America were laid off or voluntarily resigned last year. They came from Palo Alto, Burbank and New York offices. In February this year, the head of DJI's US R&D resigned.
In this regard, DJI did not give an official response. But the relevant person in charge of DJI said that last year DJI's global revenue still increased by about 30% compared with 2019. "North America is still DJI's largest market," The above-mentioned person said.
According to reports, in the past 10 years, DJI has established a successful business in the United States, driving almost all its competitors out of the market. However, in recent months, interviews with more than 20 former and current employees have revealed that the company has been hit by internal turmoil, with a large number of layoffs and voluntary departures of employees. Four interviewees said that the loss of key management personnel has also weakened the company's once unshakable dominance.
Xiao Yaqing, Minister of the Ministry of Industry and Information Technology: 5G network with complete system will be built in 5 years
Xiao Yaqing, Minister of Industry and Information Technology, said that during the 14th Five-Year Plan period, a complete 5G network will be built, making greater progress in network speed improvement and network coverage, while continuously enriching vertical applications.
Wang Wentao: Consumption is expected to show a recovery and rapid growth this year
Minister of Commerce Wang Wentao said that last year, affected by factors such as the pandemic, the total retail sales of consumer goods across the country fell by 3.9% to 39.2 trillion yuan. As the country continues to improve the control of the epidemic, the economic recovery continues to improve, and a series of corporate relief policies continue to exert force, the overall judgment of this year's consumption is showing a recovery and rapid growth.
Financial technology group WeLab announced that it has received nearly 500 million yuan from Allianz Group
Asian financial technology group WeLab announced that it has received nearly 500 million yuan in investment from Allianz X, the digital investment arm of the insurance and asset management company Allianz Group, and has initially completed its C-1 round of financing.
At the same time, WeLab and Allianz Group formally reached a strategic cooperation to jointly deploy financial technology and digital financial services in Asia.

Huawei releases two more patents in the field of autonomous driving including "Lidar"
Tianyan Check App showed that on March 5, Huawei Technologies Co., Ltd. disclosed two patents entitled "a kind of lidar", "training method of pedestrian re-identification network, pedestrian re-identification method and device".
The patent publication numbers are CN112444818A and CN112446270A respectively, and the patent application date is September 5, 2019.
The abstract of the patent "a kind of lidar" shows that it can be applied to areas such as autonomous driving and connected vehicles, including: lasers, first beam splitting modules, signal generators, balanced coherent detection modules, modulators, and processing control modules.

Head of Goldman Sachs Digital Assets: Institutions have huge demand for cryptocurrencies
Matt McDermott, Global Head of Digital Assets of Goldman Sachs Global Markets, said on the podcast that according to the company's survey of nearly 300 customers, 40% of them are currently exposed to cryptocurrencies. He said that due to the "huge" institutional needs of different industry types and private banking customers, it is now different from the 2017 Bitcoin bubble.
Estimated 870 million passengers sent nationwide during the 40-day Spring Festival
March 8 is the last day of the 2021 Spring Festival. According to the data of the special class for the Spring Festival Transport of the Joint Prevention and Control Mechanism of the State Council, the total number of passengers sent by railways, roads, waterways, and civil aviation throughout the Spring Festival this year is expected to reach 870 million (87.836 million), a decrease of 70.9% from the same period in 2019 and a decrease of 40.8 from the same period in 2020.
Tmall Genie speaker launches smart screen modules to increase smart homes
Tmall Elf launched the first self-developed smart screen module. After integrating this module, the access control system, refrigerator with screen, kitchen appliances and other equipment in the home will become the home intelligence center that can be understood, seen, and spoken.
It has smart gateway capabilities, allowing partners to obtain out-of-the-box voice intelligent control, visual recognition and other AI capabilities. At the same time, it also comes with the service content of Tmall Elf, including smart communities, smart homes, and human education digital classroom, Mango TV, Douyin Short Video and 26 pre-installed applications.
The global medical industry fund jointly created by AstraZeneca and CICC Capital completed the first round of fundraising
AstraZeneca and CICC Capital officially announced that the first global medical industry fund "AstraZeneca CICC Medical Venture Capital" jointly created by the two parties has completed Phase I financing, and was launched on January 28, 2021.
This move marks the first medical industry fund raised by AstraZeneca in the world to enter the target investment stage. This global medical industry fund has completed Phase I financing of more than RMB 2.2 billion. After the completion of the Fund I financing filing, the later fund raising work, including the planned US dollar fund, will begin immediately.

Meitu is now up more than 12% after an announcement that it has purchased cryptocurrencies
Meitu has risen by more than 12% after the company announced yesterday that it has spent US$40 million to purchase cryptocurrency.
Yesterday, Meitu announced that it had purchased 15,000 units of Ether and 379.1214267 units of Bitcoin in open market transactions on March 5. The total consideration of these two cryptocurrencies was approximately US$22.1 million and 17.9 million respectively. U.S. dollars, that is, a total of 40 million U.S. dollars involved.
The board of directors believes that the blockchain industry is still in its early stages, similar to the mobile Internet industry around 2005. Cryptocurrency has enough room for appreciation, and at this time, by allocating part of its cash reserves to cryptocurrency, it can be used to diversify the risk of holding cash in fund management.
GeoChip Inc received nearly 100 million yuan of A round of financing, focusing on 5G Internet of Things RF chips
A 5G RF chip developer GeoChip Inc has completed a round of financing of nearly 100 million yuan. This round of financing was led by Yinghua Capital. The company's historical investors include Inno Angel Fund, Qingsong Fund, Huarui Investment.