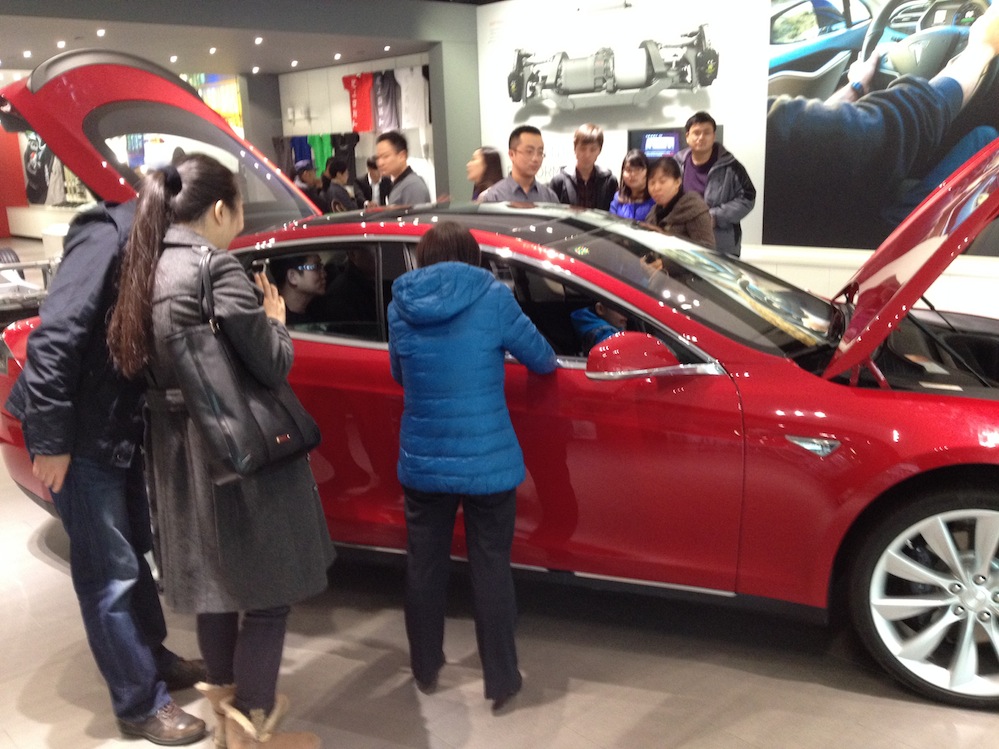 Beijing Jishuitan Hospital uses 3D printing technology to recreate thumbs for patients, the first in the world
After 10 hours of fine microsurgery, the expert team of Chen Shanlin in Hand Surgery Department of Beijing Jishuitan Hospital successfully completed the world's first "customized 3D printed metacarpal combined with modified nail flap technology to reconstruct the thumb of the movable carpal and metacarpal joint".
The operation not only expands the application scenarios of 3D printing technology, but also overcomes the technical problem of reconstructing a severe thumb defect while rebuilding the wrist joints, reaching the world's leading level of thumb reconstruction.

It is reported that NetEase Cloud Music is seeking to be listed on the Hong Kong Stock Exchange, or formally submit an IPO next year
It is learned from people familiar with the matter that NetEase Cloud Music is seeking to be listed on the Hong Kong Stock Exchange. There has been substantial progress and it is likely to be formally submitted for IPO next year.

A Xiaomi affiliated company applies for the registration of the "Xiaomi Robot" trademark
Tianyan Check App showed that Xiaomi Technology Co., Ltd. recently applied for the registration of the "Xiaomi Robot" trademark. The application date is March 6 and the international classification is fitness equipment. The current trademark status is "Trademark Application".
Counterpoint Research: Vivo and Apple tied for No. 1 in the Asian smartphone market in Q4
Market research company Counterpoint Research today released the fourth quarter global mobile phone market statistics report.
According to the report, in the Asian smartphone market in the fourth quarter, vivo and Apple ranked first in market share.
In the Asian market, vivo's market share reached 15%, ranking first with Apple. Xiaomi, OPPO and Huawei ranked third to fifth, with market share of 14%, 13%, and 12% respectively. Huawei's data includes shipments of Honor smartphones.
Rumor has it that Grab, a taxi-hailing platform in Southeast Asia, plans to go public in the U.S. in the form of SPAC
According to reports, Grab, a Southeast Asian ride-hailing platform headquartered in Singapore, may use a special purpose acquisition company (SPAC) as an option for listing in the United States.
Earlier reports pointed out that Grab plans to conduct an IPO in the United States this year and is expected to raise at least US$2 billion.
The source said that the company's plans, including the scale and timing of the issuance, have not yet been finalized, which will depend on market conditions.
Tesla responds to the hack of its Shanghai Gigafactory monitoring network
This afternoon, Tesla responded to the hack of the monitoring network of its Shanghai Gigafactory, saying that Tesla has stopped the networking of these cameras in China, and has taken measures to stop the cameras at the supplier's site, and further improve the safety of all links.

Shanghai's first digital RMB insurance policy landed in Shanghai Lingang
China Pacific Insurance Property & Casualty Insurance Shanghai Branch issued the first digital RMB insurance policy in Shanghai for the project company of Shanghai Lingang New Area Economic Development Co., Ltd. under Lingang Group
Hello Travel will secretly submit IPO application in the U.S.
Hello Travel will secretly submit an IPO application in the United States, according to reports.

South Korea: Auto chip purchasers in Korea can be exempted from quarantine
The South Korean government said on Wednesday that during the pandemic, business personnel working to ensure the supply of automotive chips will be exempted from the two-week quarantine requirement and will give priority to the vaccination of key personnel purchasing automotive chips.
South Korea is trying to control the damage caused by the shortage of chips. This problem has plagued global automakers and has forced large automakers, including Volkswagen and General Motors, to cut production.
Germany and the United States are also stepping up efforts to solve the problem of chip shortages.

Inceptio Technology released the automatic driving system "Xuanyuan" and plans to deliver L3 mass production heavy trucks at the end of this year
Inceptio Technology released the automatic driving system "Xuanyuan". This is the industry's first direct face-to-face vector production, full-stack self-developed truck autonomous driving system, including algorithms, software systems, computing platforms and wire-controlled chassis integration.
Two L3 heavy trucks jointly developed by Inceptio Technology, Dongfeng Commercial Vehicles and China National Heavy Duty Truck, will be equipped with Xuanyuan Autopilot System and will be mass-produced and delivered by the end of 2021.
They can be upgraded to L4 through OTA in the future.

A Bitcoin mining machine a day consumes electricity equal to a family a month – Inner Mongolia intends to stop crypto currency mining projects
Recently, the Development and Reform Commission of the Inner Mongolia Autonomous Region issued a document requiring that new crypto currency mining projects are strictly prohibited, and mining should be fully cleaned and shut down.
All projects will be withdrawn before the end of April 2021. The mining of crypto currency is a highly computationally intensive work and requires strong hardware support.
For example, the mining machine with low power consumption has a computing power of 13.5t and a 24-hour power consumption of 33.6 kWh. A mining machine with a large power consumption consumes 51.6 kWh of power in 24 hours, which is far more than the monthly power consumption of a family.
The first domestic automotive-grade solid-state lidar production line was completed
Today, China's first automotive-grade solid-state lidar production line has been completed, and RoboSense (Sagitar) M1 will start mass production and delivery of designated projects in the second quarter.
Officials stated that the M1 has successively received multiple fixed-point cooperation orders for mass production models worldwide since July last year.
Zhong Xiangping, vice president of Tencent: Internet companies must contribute more to "carbon neutrality"
China Communications News, Tencent Research Institute, and Tencent Smart Transportation jointly held the "Seminar on Green Development of Transportation under the Goal of'Carbon Peak and Carbon Neutral'".
Zhong Xiangping, vice president of Tencent, said: Under the goal of "carbon peak and carbon neutral", Internet companies must contribute more to the green development of transportation and integrated innovation.
Baidu and TCL cooperate to mass-produce Baidu Honghu voice chip in the home appliance industry for the first time
On March 9th, at the TCL spring new product launch conference, TCL smart screen products were equipped with Baidu Honghu voice chip for the first time.
This is the first time that Baidu Honghu voice chip has been mass-produced in the major appliance industry.
Baidu Smart Cloud is integrating into more home scenes through Baidu Honghu voice chip. The TCL C12 quantum dot Mini LED smart screen also realizes the function of turning on the TV by directly using the wake-up word in the ultra-low power standby mode.

Plus.ai will be equipped with NVIDIA DRIVE Orin chip in the next-generation heavy-duty truck automatic driving system
Plus.ai today announced that it will use NVIDIA DRIVE Orin™ (SoC), an automotive-grade supercomputing platform, in its next-generation autonomous driving products.

China Mobile: It is estimated that the sales of 5G mobile phones in China Mobile's network will exceed 200 million units in 2021
The "China Mobile 2021 Terminal Product Strategy White Paper" released by China Mobile on the 10th predicts that the sales of mobile phones in the Chinese market will exceed 350 million units in 2021, of which more than 280 million 5G mobile phones will be sold.
China Mobile is expected to sell more than 200 million 5G mobile phones in its network in 2021.
(China Money Network's articles are curated and translated from credible Chinese media organizations with established brands, experienced editorial teams, and trustworthy journalism practices. However, we are not responsible for the accuracy of the information. For any questions, please reach out to our editorial department.)