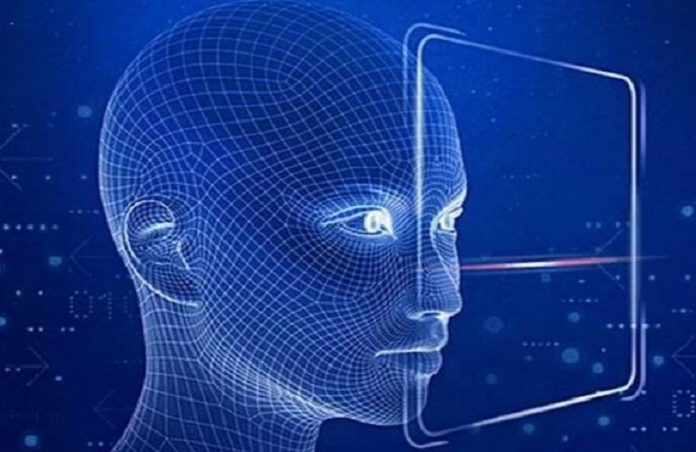 The illegal but widely installed face-capturing cameras in commercial properties including shopping malls, auto dealer shops, and property sales offices is one of the main stories featured at this year's March 15 Consumer Day TV progress by China's state TV station CCTV.
With a camera with facial recognition function, once a customer enters a Kohler bathroom store, the facial information will be captured and recorded, and Kohler will know which store the customer has gone to before and how many times he/she has been there.
Kohler (China) Investment Co., Ltd. Shanghai East China Retail Sales Director said, "For example, if this person comes to Store B, and if the system alerts that this person has visited Store A already, Store B will be mentally prepared for how to talk to and sale to this person."
Facial information belongs to the unique biometric information of individuals, and it has become the payment password and account password of many users. Since users cannot change their own facial information, once it is leaked, it will seriously threaten the user's property security and privacy.
The "Personal Information Security Regulations" issued by the State Administration for Market Regulation clearly stipulates that face information belongs to biometric information and also belongs to personal sensitive information. When collecting personal information, the authorization and consent of the personal information subject should be obtained.
In addition, Article 1035 of the Civil Code officially implemented on January 1, 2021 clearly stipulates that the processing of personal information requires the consent of the natural person or his guardian.
But despite the law, the business of facial recognition systems has grown in China. Especially in commercial areas like shopping malls, sales offices and other public spaces, the usage of such system is only expanding.
The CCTV reporter visited three Kohler stores one after another in Shanghai, and they all saw this type of camera that claims to have a face recognition function. However, from the time the reporter entered the store to the moment he left, he did not receive clear prompts and notifications and it was impossible to obtain consent.
The reporter noticed that the word "Wandianzhang" was marked on the cameras. Through research, the reporter met the relevant person in charge of Suzhou Wandianzhang Company. Manager Xue admitted that Kohler did install their company's cameras with facial recognition function.
Reporter: "Has Kohler installed them nationwide?"
Manager Chen: "Nationally, Kohler has thousands of stores."
Reporter: "Each store is equipped (with this types of cameras)?"
Manager Chen: "Yes, every store is equipped."
In order to verify that the statement was true, the reporter only provided the time of one of his visits, and Manager Xue called up the reporter's photo entry information through the back end of the Kohler system.
The captured record shows that in less than two minutes, the reporter was captured three times by the face recognition function of the camera. Although the angles are different, the face ID numbers are the same.
Not only that, the face information of the different stores the reporter visited was all captured. The facial information numbers are also the same. It can be seen that the reporter's facial information has been accurately captured and identified by Kohler.
The reporter saw from the back end system that other customers who entered the Kohler store at the same time as the reporter had their facial recognition information also captured.
Manager Chen: "As long as you enter the store, you get (scanned). It is grabbed passively without people knowing. An ID will be generated after each capture."
Reporter: "Catching human faces, right?"
Manager Chen: "Yes."
Reporter: "Face recognition data."
Manager Chen: "Yes. Then assign an ID."
Reporter: "No consent and approval are required."
Manager Chen: "Without his knowledge."
Reporter: "Just catch it directly?"
Manager Chen: "Yes."
Without the knowledge of customers, facial recognition information involving customer privacy and property security was secretly obtained.
Manager Xue introduced that Suzhou Wandianzhang can provide businesses with professional face interactive marketing solutions, and the face recognition rate is very high.
Manager Chen: "Basically speaking, if you don't wear a mask now, the face recognition rate is definitely 95%, but wearing a mask is hard to say, maybe around 85%-80%."
In addition to Kohler stores, many companies have installed face recognition systems.
The manager also logged on to the back end of the face recognition system of the Jiangsu Grand Theater. The reporter saw that the facial information of customers entering the Jiangsu Grand Theater was instantly captured.
​The system not only captures the customer's face information, it can also analyze the customer's gender, age, and even the mood at the moment.
In addition to Suzhou Wandianzhang Company, Yoluoke Electronic Technology Co., Ltd. is another company providing similar facial recognition systems and has installed facial recognition systems for many businesses.
Manager Wang of Yoluoke Electronic Technology Co., Ltd.: "This is Zhengtong's system…More than 100 stores have all used our facial recognition system."
Manager Wang told reporters that as long as customers have been to any one of Zhengtong's more than 100 4S car dealership stores, their facial information will be captured.
Manager Wang took the reporter to the BMW 4S shop located at No. 21, Heping Road, Longhua New District, Shenzhen. The reporter saw two Youluoke facial recognition cameras at the entrance of the showroom and after-sales service of the shop.
Manager Wang of Yoluoke immediately showed the system back end of the store with his mobile phone, and the reporter saw that his face recognition information had been captured.
Manager Wang: "It's already there."
A business manager of Yoluoke admitted that since their devices are capturing customers' faces without them knowing it, there is no need to inform the customer when capturing the customer's facial information, let alone the customer's consent.
Manager He: "Our equipment is equivalent to an ordinary monitor. Guests will be captured when they come in."
Reporter: "Automatic capturing?"
Manager He: "Yes, yes, yes."
Reporter: "It's not like when we install a mobile phone app, you have to agree to the terms?"
Manager He: "Yes, it's not like you are facing the camera and agreeing to something."
Guangzhou Yaliang Technology Co., Ltd. also provides a similar face recognition system.
A monitor in the lobby shows that tens of thousands of cameras installed by Yaliang for some businesses across the country are acquiring customer facial recognition information in real time.
At Yaliang, technicians can remotely view the facial information captured by a camera in a supermarket in real time.
Yaliang's Manager Huang: "There are gender and age attributes here."
The reporter saw through the monitoring screen that the customers did not know their facial information were being captured by the camera at the entrance of the supermarket at this moment.
Reporter: "In this data collection process, customers don't have any perception, right?"
Manager Huang: "Yes."
Reporter: "Customers don't even know, right?"
Manager Huang: "Yes."
Reporter: "Surely leave him unaware?"
Manager Huang: "Of course. We already have this in many places."
In addition, merchants can manually add various information to the captured customers through this system, and even add some special personnel to the blacklist.
Manager Huang: "Like this part, we can manually make a label, such as peers, professional counterfeiters, journalists, etc. Once this label is applied, it is very accurate. When the time comes, no matter whether you visit my store or other branches, all your data are clear at a glance."
Ruiwei Information Technology (Shenzhen) Co., Ltd. is another facial recognition system provider. At the BMW 4S shop in Wuxi city, the reporter found the face recognition camera made by Ruiwei. In a MaxMara store in Shanghai, the reporter saw the camera of Wandian.
The reporter has investigated more than 20 merchants providing with facial recognition systems in many parts of the country.
Reporter: "How many cameras are installed for face recognition and passenger flow management?"
Manager Xue of Suzhou Wandianzhang Network Technology Co., Ltd.: "Total number? There is no specific statistics on this. The number of stores in the units reported just now is tens of thousands. I haven't mentioned other small customers."
Reporter: "Like this kind of camera, how many can we install now?"
Yoluoke Electronic Technology Co., Ltd. Manager He: "There are up to a million."
Reporter: "2,353 is the number of the stores you actually serve right now?"
Yaliang Intelligent Technology (Guangzhou) Co., Ltd. Manager Huang: "Yes"
Although the law clearly stipulates that it is not allowed to obtain facial recognition information without permission, there are an astonishing number of facial recognition cameras that put people's privacy and property security at risk.
Manager Xue of Suzhou Wandianzhang Network Technology Co., Ltd.: "On our server, the main account holder can go in and see it."
Reporter: "The master account can see the data of each company, and can also call and view it."
Manager Xue: "Yes."
Reporter: "Then how many face data you currently have?"
Manager Xue: "It must be hundreds of millions now."
(China Money Network's articles are curated and translated from credible Chinese media organizations with established brands, experienced editorial teams, and trustworthy journalism practices. However, we are not responsible for the accuracy of the information. For any questions, please reach out to our editorial department.)