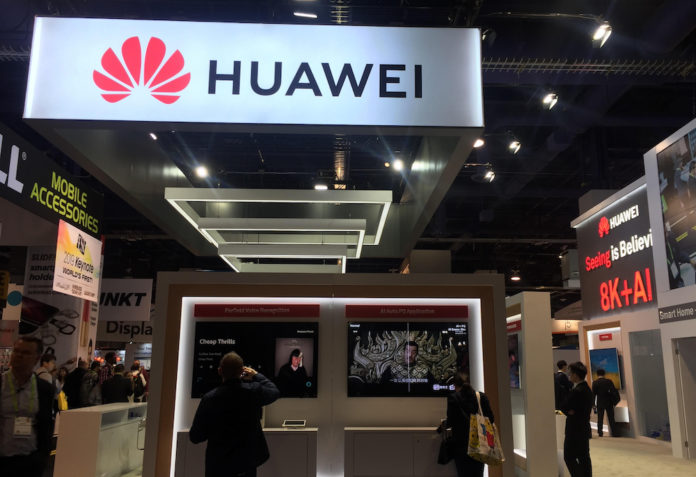 Under the dual influence of the pandemic and the squeeze of the United States government, Huawei's latest financial report on its 2020 performance shows declining revenues and limited growth across its business lines.
Huawei's sales revenue is 891.3 billion yuan in 2020, only up 3.8%. In comparison, its 2019 sales revenue was RMB 888.8 billion, an increase of 19.1% year-on-year.
Its net profit of is 64.6 billion yuan, an increase of 3.2% from 2019, while its operating profit has declined from 2019.
The cash flow of operating activities has fallen sharply, down 61.5% from 2019 to 35.2 billion yuan. The reduction in the cash flow of operating activities is due to investment in R&D and stocking up material and equipment, which is within the expected range.
It is worth mentioning that Huawei's operating profit margin dropped from 10.2% in 2018 to 8.1%.
At present, Huawei's revenue is close to 900 billion yuan, but net profit is only 64.6 billion yuan. In comparison, revenue of Alibaba and Tencent in 2020 were about 500 billion yuan, but their net profits were more than 150 billion yuan. The shrinking profit margin is a worrying concern for the company.
Despite this, Hu Qiang, rotating chairman of Huawei, said that "No matter what our business situation is, we must present our data in front of everyone."
Compared to the five-year compound average annual growth rate (GAGR) of sales revenue, business profit and business cash flow, the year of 2020 for Huawei is a year of "staying put".
Specific analysis of Huawei's 2020 performance shows that the most affected is its consumer business. In 2019, Huawei consumers still maintained a high growth of 34.0%, but in 2020, Huawei mobile phone shipments have fallen sharply due to stricter ban and Huawei mobile phone shipments have fallen sharply. In addition, Huawei spun off its low-end phone brand Honor last year.
Beside mobile phone business, Huawei's PC, tablet, smart wear, smart screen business increased by 15.4%, which was not enough to help reverse the trend. Huawei's consumer business only increased by 3.3% last year, which is the lowest in its history.
Huawei's telecommunication businesses grew even slower, by only 0.2%. This business grew only 3.8% in 2019 as impact from bans already took effect.
Although China's domestic 5G network is building at a high speed, 5G in other markets outside the US also steadily advanced, but due to the pandemic and other factors, the slight increase in the Chinese market and small shrinkage in other markets made its revenue in telecommunications basically unchanged from a year ago.
Its enterprise businesses are the bright spot, up 23%, while the growth rate in 2019 was 8.6% in this business line. But this segment only accounts for 11.3% of Huawei's total revenue, not enough to drive up Huawei's overall performance.
In terms of demographics, revenues from the China market grew 15.4%, and China business accounted for 65.6% of its total revenue, 6.6% higher than 2019's 59%. But the growth rate of the Chinese market was 36.2% in 2019, so even in China, Huawei's revenue growth is slowing.
Considering that Huawei products are saturated in China, its future growth rate may continue to slow down.
In other markets, the US market has declined the most (in 2019, the American market increased by 9.6%), which is due to the fact that Huawei's consumer and telecommunications businesses were both impossible to be operable in the US last year.
The decline in Asia-Pacific and Europe, Africa, the Middle East market is around 10%, of which the Asia-Pacific market has declined for the second consecutive year (it declined 13.9% in 2019).
Europe, Africa, the Middle East market declined as well (these markets increased 0.7% in 2019), mainly affected by Huawei's consumer business because Huawei mobile phones cannot use Google services. It can be expected that this negative impact will be long-term.
Overall, Huawei's businesses have reached a bottleneck. Whether Huawei will make a strategic transformation is something that the industry is carefully watching for.
In this regard, Hu Qunming said that Huawei's business strategy does not have a major directional change. It is still focused on the infrastructure of the ICT.
"We focus on ICT infrastructure. We see that the entire social digital process is unstoppable. We hope to play a good social digital transformation role enabled by focusing ICT infrastructure," Hu said.
One thing to note is that in such a difficult environment, Huawei continues to increase its investment in research. In 2020, Huawei investment in R&D costs was 141.89 billion yuan, the R&D ratio was as high as 15.9%, and the number of its patents is also among the highest among the world.