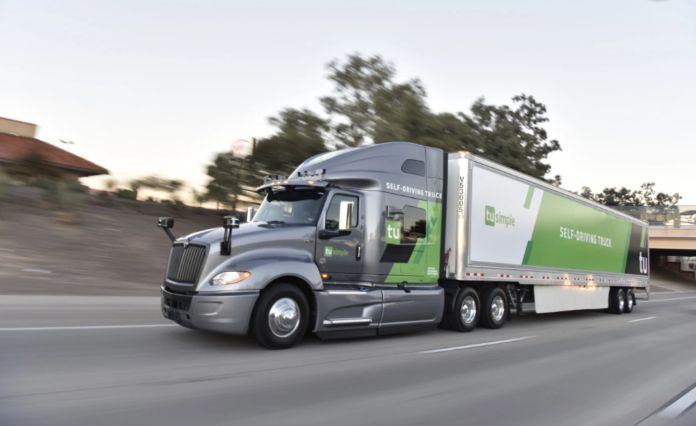 TuSimple expected to raise US$800 million to US$1 billion in U.S. IPO
The listing time of Chinese autonomous truck solutions provider TuSimple is tentatively scheduled on April 15th. Prior to that, TuSimple submitted an IPO application to the U.S. Securities and Exchange Commission, planning to list on the Nasdaq Stock Exchange. If the issuance goes smoothly, the company is expected to become the world's "first share of autonomous driving."
Tencent launches e-signature platform
Tencent Holdings announced the launch of its "Electronic Signing Platform", and its partners will provide enterprises and individual users with safe and convenient electronic contract signing and corresponding evidence preservation services. Through this product, users can sign an online contract with a designated party under the premise of real-name authentication, and save the signing process and results through blockchain technology throughout the entire process to ensure the validity of the contract.
Xiaopeng Motors' chip project has been launched for several months, operating simultaneously in China and U.S.
In North America, the head of Xiaopeng Motors' chip project is Benny Katibian, COO of Xiaopeng Motors North America, and the head of the domestic chip project is Xia Heng, co-president of Xiaopeng Motors. The above-mentioned insiders revealed that chip research and development is a complex project, and it is normal to operate in multiple locations. In addition, China's top three car manufacturers, Xiaopeng, Nio and Leading Ideal have all participated in independent research on car-making hardware and software.
BYD's pure electric models begin to switch blade batteries in an all-round way
At the new product launch event held by BYD today, Wang Chuanfu, chairman of BYD stated that BYD's pure electric models have begun to switch blade batteries in an all-round way, and acupuncture tests have been fully implemented as a corporate standard. Wang Chuanfu also said that the current blade batteries have been supplied to Hongqi.
TSMC is reported to have taken over an urgent 5G chip order from Qualcomm
According to relevant media citing industry insiders, TSMC has agreed to take over an urgent order for manufacturing a batch of high-end 5G chips for Qualcomm in order to consolidate the business ties between the two parties. But the report did not disclose the specific quantity and delivery time. The report pointed out that TSMC's manufacturing of chips for Qualcomm is expected to ease the tight supply of Qualcomm's high-end 5G chips to a certain extent.
Alibaba DAMO Academy launches precision medicine search engine, winning international championship
Text REtrieval Conference recently announced the precision medicine track evaluation results (TREC PM 2020). The precision medicine search engine of Alibaba DAMO Academy ranks first in all two scores, increasing the level of precision medicine retrieval by nearly 10%.
DingTalk and Walklake launched kindergarten health robot
Chinese intelligent mobile office platform DingTalk has cooperated with AI company Walklake to launch a morning check robot product for kindergarten groups. The product combines self-developed AI child health algorithms, and integrates non-contact morning check, human-computer interaction and other technologies, which can quickly identify minor physical abnormalities in 3 seconds, including more than 20 abnormal signs such as hand rash, hand wounds, palate rash, palate herpes, red throat, tooth decay, red eyes, abnormal body temperature, etc.
(China Money Network's articles are curated and translated from credible Chinese media organizations with established brands, experienced editorial teams, and trustworthy journalism practices. However, we are not responsible for the accuracy of the information. For any questions, please reach out to our editorial department.)