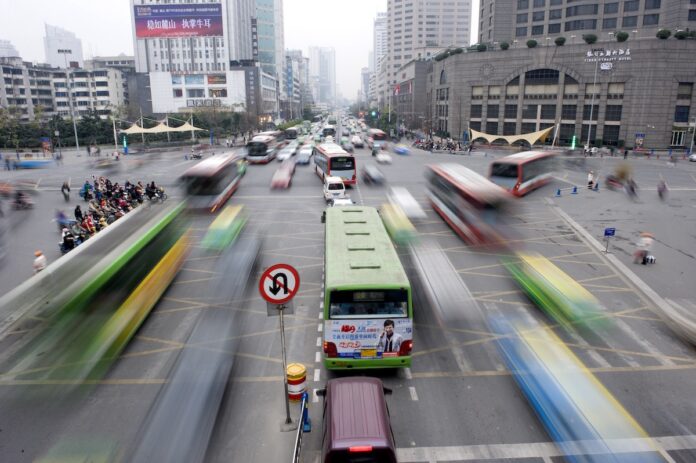 Pony.ai has gotten the road test licenses for Beijing Intelligent Connected Vehicle Policy Pilot Zone
Chinese autonomous driving firm Pony.ai has obtained the autonomous driving road test licenses in Beijing's Intelligent Connected Vehicle Policy Pilot Zone. Self-driving vehicles equipped with Pony Alpha X, the latest generation system of Pony.ai, will be allowed to conduct public road tests within the zone. The zone includes the planned area of 225 square kilometers, 6 highways and urban expressways with a total length of 143 kilometers surrounding Etown.
Guoxiong Capital established a RMB500m carbon neutral industry fund
"Carbon Neutral Fund Launch Conference" sponsored by Guoxiong Capital was held in Beijing today, announcing the establishment of a carbon neutral industry fund with a total scale of RMB500 million to invest and cultivate leading technology companies in the global carbon neutral field.
Mech-Mind Robotics raised hundreds of millions of RMB in Series C round led by Meituan
Mech-Mind Robotics, a Chinese AI-empowered industrial robot maker, recently completed a series C round, with a financing amount of several hundred million yuan. The round was led by Chinese group buying gaint Meituan, with participation from existing investors Sequoia Capital China and Source Code Capital.
Founded in 2016, Mech-Mind Robotics focuses on 3D vision technology. The company has developed solutions including hardware, software, algorithms, and reference applications. Its products include Mech-Eye industrial-grade 3D cameras, Mech-Vision graphic machine vision software, Mech-Viz intelligent programming environment, etc.
JD cooperates with Changzhou city, invest RMB10 billion in intelligent industries
Recently, Chen Jinhu, Mayor of Changzhou city, visited JD Intelligent Industry Development Group to promote the official signing of the JD-Zhonglou intelligent industry cooperation project. JD Group plans to invest a total of RMB10 billion in the Zhonglou District of Changzhou City to carry out intelligent industry cooperation and build a JD South Jiangsu regional e-commerce logistics, operation and settlement center and a Yangtze River Delta intelligent manufacturing R&D center.
PlusAI cooperated with Iveco to develop mass-produced self-driving heavy trucks
Chinese self-driving trucking system developer PlusAI announced that it has signed a memorandum of understanding with Iveco, a brand of Case New Holland Industrial. According to the memorandum of understanding, Iveco's latest generation of S-WAY heavy trucks will be equipped with the PlusAI's PlusDrive automatic driving system. In addition, the two parties will explore the use of "IVECO natural power technology" on the jointly developed autonomous driving heavy trucks.
Xiaomi will set up an AI innovation research fund at Tsinghua University
The donation ceremony of Xiaomi to Tsinghua University was held in Beijing today. With this donation, Xiaomi will set up a "Xiaomi Artificial Intelligence Innovation Research Fund" at the Institute for AI Industry Research (AIR) of Tsinghua University, aiming to encourage innovative scientific research in cutting-edge fields such as artificial intelligence, robotics, medical and health.
(China Money Network's articles are curated and translated from credible Chinese media organizations with established brands, experienced editorial teams, and trustworthy journalism practices. However, we are not responsible for the accuracy of the information. For any questions, please reach out to our editorial department.)