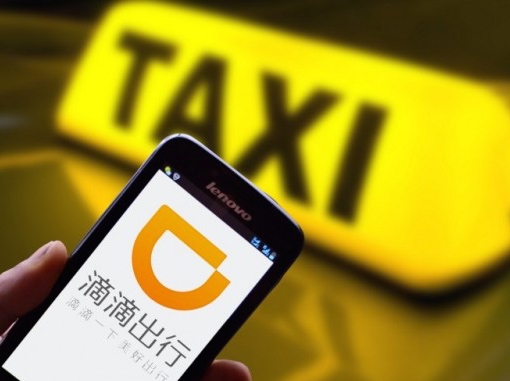 Didi Chuxing raises $1.6 billion before IPO
Didi Chuxing raised US$1.6 billion before IPO, according to media reports.
JD.com and Uxin make interconnection in full chain service
JD Group announced the launch of strategic cooperation with Chinese used car platform Uxin at the JD headquarters. The two parties will make comprehensive and in-depth interconnection in data, technology, used car testing standards and supply chain to optimize the used car trading environment and open a new era of digitalized used car retail.
Tsinghua University established the School of Integrated Circuits to solve the shortage of chip talents
Today, the School of Integrated Circuits(IC School) of Tsinghua University was inaugurated and established. According to the official introduction, the establishment of IC School at Tsinghua University is an important measure for Tsinghua University to face China's major strategic needs, focus on key national areas, and accelerate the cultivation of high-level talents in integrated circuits.
Meinian Onehealth Healthcare combines AI and big data to create a health checkup system
As a leading company in preventive medicine in China, Meinian Onehealth Healthcare is continuing to undergo digital transformation to continuously improve service quality and medical standards. The firm is centered on more comprehensive and accurate health examinations, supplemented by more complete service experiences, and combined with AI and big data to create a closed-loop service for customers before, during and after health checkup, and realize the digital management of customer's entire life cycle.
Building of Comprehensive National Science Center in Greater Bay Area is launched, up to RMB100 billion total investment
The groundbreaking ceremony for the first launch area (Dongguan Songshan Lake Science and Technology Industrial Park)of Comprehensive National Science Center in Greater Bay Area was held in Dongguan today. A number of major infrastructure projects including the Songshan Lake Campus of the University of Greater Bay Area and the Songshan Lake Future School will be started simultaneously. The total investment exceeds RMB100 billion.
HYCAN and Shanghai Jiao Tong University found a joint R&D center for intelligent connected vehicles
During Auto Shanghai 2021, the new model Z03 of Chinese new energy vehicle brand HYCAN was exhibited. The company recently signed an agreement with Shanghai Jiao Tong University to found a joint R&D center for intelligent connected cars; it also reached strategic cooperation with Chinese automotive intelligent chip company Horizon Robotics and intelligent driving system developer MAXIEYE.
IDC: China's public cloud service market is expected to account for over 10.5% of global market by 2024
According to the latest report released by IDC, the overall market size of China's public cloud services reached US$19.38 billion in 2020, a year-on-year increase of 49.7%, the highest growth rate among all regions in the world. IDC predicts that by 2024, the global share of China's public cloud service market will increase from 6.5% in 2020 to more than 10.5%.
China's chip makers collectively raise price
Chinese micro-control chip makers MindMotion Microelectronics and Rockchip recently announced that they would increase the price of chip products to varying degrees from April 1. At the same time, manufacturers such as Runjet, Mesilicon, and Fremont Micro Devices have also issued price increase notices. According to industry insiders, as the shortage of micro-control chips continues, Chinese local micro-control chip industry chain is expected to accelerate market expansion and increase shipments to meet market demand.
(China Money Network's articles are curated and translated from credible Chinese media organizations with established brands, experienced editorial teams, and trustworthy journalism practices. However, we are not responsible for the accuracy of the information. For any questions, please reach out to our editorial department.)