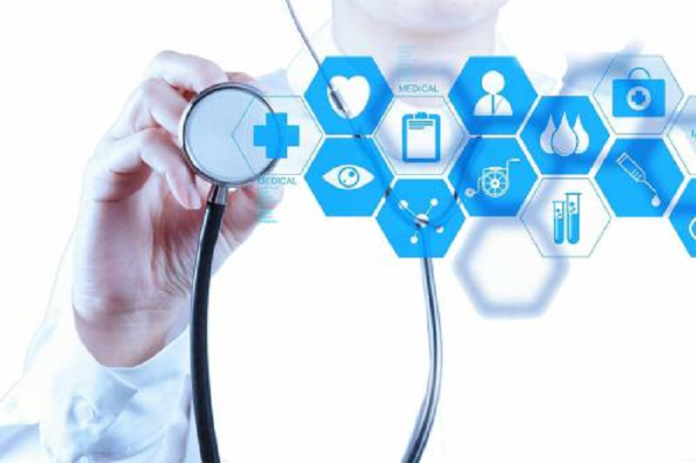 In the past two years, the epidemic has brought challenges to China's medical industry and also brought new development opportunities. Online healthcare, digital healthcare and Internet medical services are increasingly accepted by consumers.
Yu Feng, chairman of Yunfeng Capital and namesake for the "Feng" in the firm's name (the other being Jack Ma's first name "Yun"), said that there is still huge room for the digital upgrade of China's pharmaceutical industry, and the restructuring of the industrial chain will bring new development opportunities.
The application of big data, AI and other technologies will greatly improve the efficiency of the industry. For example, the development of new drugs will be faster and more accurate through digital ultra-high-speed simulation in vivo and in vitro tests.
The changes brought by digitalization to the healthcare industry have just begun, said Yu. The next 10 years will see the creation of a group of medical and health companies with a market capitalization of hundreds of billions in China.
With the improvement of living standards and the aging of the population, if humans survive the next ten years, diseases like tumors will become a sort of chronic diseases, and humans may live to 120 years old, leading to the explosion of the entire industry.
The future digitization will definitely revolve around the digital personal health management services of 2C users. It used to be said that if you were sick, you would go to the hospital, but today because of digitization and the Internet, online digitization around the ToC side of healthcare service will develop.
In this industry chain, the prevention of diseases will be the starting point. The medical expenses of the US reached 18% of GDP, while China only reached 6%. Part of the difference is that China focuses more on prevention of diseases, early detection of diseases and early intervention, potentially saving some medical expenditures.
Other ToC segments including testing, gene sequencing, medical beauty, ENT, and hair loss treatment, these areas related to a good life and a healthy life will usher in an age of extremely explosive growth, aided by Internet platforms.
Digitization will also bring about efficiency improvements in the entire medical industry. With the development of AI technology, the research and development of new drugs has begun to be modularized. There will be significant improvements in all links of the medical industry, from medical devices, health monitoring, data analysis, imaging, and industrial chain structure restructuring.
(China Money Network's articles are curated and translated from credible Chinese media organizations with established brands, experienced editorial teams, and trustworthy journalism practices. However, we are not responsible for the accuracy of the information. For any questions, please reach out to our editorial department.)