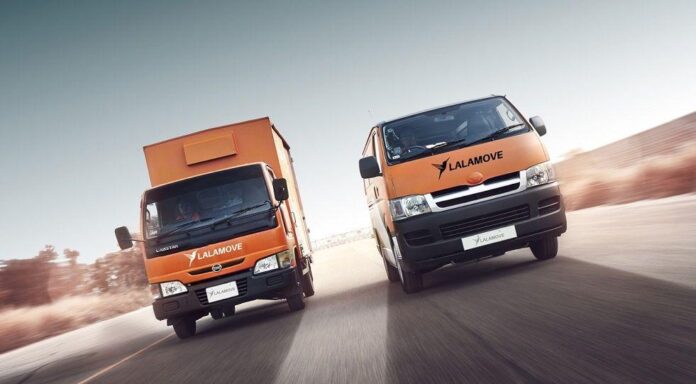 Lalamove Launched new energy truck manufacturing project
Lalamove has launched a new energy truck manufacturing project to create a closed-loop of logistics chain and the "digital intelligentization" of trucks. Currently, the Hong Kong-based on-demand logistics company has begun recruiting talents in the manufacturing of new energy trucks. Lalamove completed a US$515 million series E round financing in December last year. At the beginning of this year, it was reported to raise US$1.5 billion in Series F round financing, with a valuation of US$10 billion.
Airwallex obtains EMI license in the Netherlands
Chinese financial technology company Airwallex announced that it has successfully obtained the Electronic Money Institution License (EMI license) issued by the Dutch Central Bank (De Nederlandsche Bank, DNB). It is reported that after obtaining the EMI license, Airwallex will provide European customers with a series of end-to-end solutions, including a wider range of products and services such as currency exchange, card issuance and online payment.
Two global headquarters of Microsoft Xiaoice will be located in Shanghai
Shanghai Municipal Commission of Economy and Information Technology, Pudong New Area Government, Xuhui District Government and Microsoft Xiaoice signed a strategic cooperation framework agreement in Shanghai. According to the agreement, Xiaoice will establish a global business operation headquarters and a global business technology R&D headquarters in Shanghai. It is reported that the AI interaction entities currently created and hosted by Xiaoice account for about 60% of the total global AI interaction traffic.
Linx Robot completes series A+ round financing
Hangzhou-based Linx Robot announced the completion of its series A+ round of financing, which was led by YFerry Venture Capital, and the proceeds will be mainly used for its core team members to dig deep into the three modules of 3D vision technology, intelligent recognition algorithms and motion planning. Linx Robot focuses on industrial upgrading in the fields of warehousing and logistics, advanced manufacturing, food and agriculture, and applies computer vision technology and robot intelligent planning technology to provide industrial unmanned solutions.
AntChain established the first international standard for blockchain privacy protection
Today, it is learned from the official website of the International Telecommunication Union (ITU) that the standard "TEE-based Blockchain Privacy Computing" jointly initiated by AntChain and China Academy of Information and Communications Technology has been successfully approved, becoming the world's first general blockchain data privacy protection standard. It indicates that the privacy protection technology of Chinese technology companies in the field of blockchain has been highly recognized by the international community.
(China Money Network's articles are curated and translated from credible Chinese media organizations with established brands, experienced editorial teams, and trustworthy journalism practices. However, we are not responsible for the accuracy of the information. For any questions, please reach out to our editorial department.)