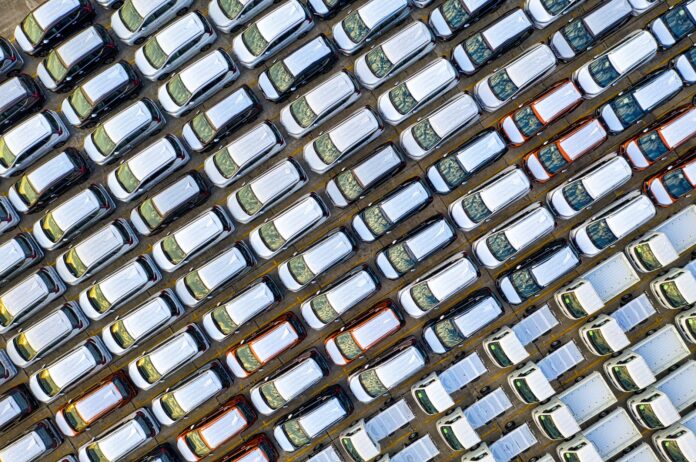 Tesla: We have established a data center in China to achieve data storage localization
Tesla stated on its official Weibo account that we have established a data center in China to localize data storage and will continue to add more local data centers. All data generated from the sales of vehicles in the Chinese mainland market will be stored in China.
Neolix self-driving delivery vehicle permitted to operate on road
Today, Beijing's high-level autonomous driving demonstration zone issued a self-driving delivery vehicle management policy. Chinese self-driving logistics vehicle developer Neolix has been awarded the license number for unmanned delivery vehicles, providing the first batch of domestically compliant self-driving delivery vehicles to operate on road. It is expected that by the end of June this year, more than 150 Neolix self-driving delivery vehicles will be the driverless convenience stores closest to users, and will form an unmanned service network in China's first intelligent connected vehicle policy pilot zone.
New project co-built by Nio and Hefei Municipal Government has been launched
The new project co-built by Chinese EV maker Nio and Hefei Municipal Government has been launched. Hefei Xinqiao Intelligent Electric Vehicle Industrial Park has recently started construction, with a planned production capacity of one million vehicles per year.
YunQuNa completed a $100 million series D round to strengthen construction of overseas logistics network
Chinese online smart logistics service platform YunQuNa announced the completion of a US$100 million series D1 round of financing. After the completion of the financing, YunQuNa became the first Chinese company in the field of international logistics digitalization to complete the series D round of financing with a valuation of unicorn level (US$1 billion). Proceeds of the new round will be used to further strengthen construction of overseas networks and application of new digital technologies for international logistics.
China's satellite navigation industry sees sound recovery in 2020
The total output value of China's satellite navigation and location services industry reached RMB403.3 billion (about US$63 billion) in 2020, up 16.9% from the previous year, according to an annual report. Among them, the output value of core industries, including chips, devices, algorithms, software and terminal equipment, which are directly related to the development and application of satellite navigation technology, increased by about 11% year-on-year, reaching RMB129.5 billion, accounting for 32.11% of the overall output value.
(China Money Network's articles are curated and translated from credible Chinese media organizations with established brands, experienced editorial teams, and trustworthy journalism practices. However, we are not responsible for the accuracy of the information. For any questions, please reach out to our editorial department.)