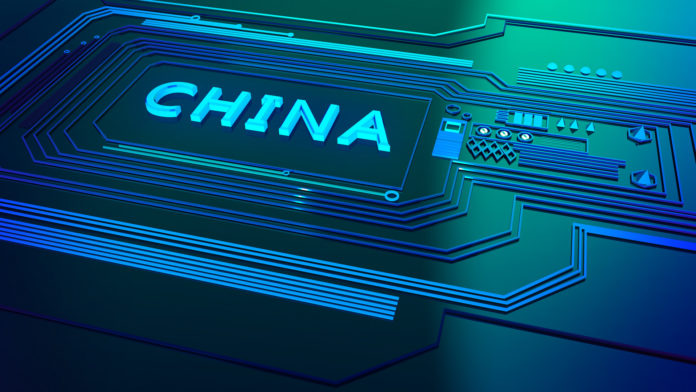 TSMC starts construction at its Arizona chip factory
Chinese chip foundry TSMC has started construction of a new chip factory with a $12 billion investment in Phoenix, Arizona, USA. A TSMC executive also pointed out that the company plans to start mass production of next-generation 3nm chips in the second half of next year. TSMC's investment this year will reach 30 billion U.S. dollars, and a total of 100 billion U.S. dollars in the next three years.
Beijing releases the world's largest AI model training platform
From June 1st to 3rd, the international high-end artificial intelligence academic exchange event-BAAI Conference, opened in Beijing. The large model is of great significance to the development of artificial intelligence. In the future, a transformative AI industry infrastructure will be formed based on the large model. At this smart conference, China's first super-large-scale smart model, "Wudao 2.0″, was released. The conference also released China's first original virtual student "Hua Zhibing" based on this model.
MicroPort MedBot will raise more than US$1 billion in Hong Kong IPO
MicroPort MedBot plans to go public in Hong Kong this year, and formally submit a prospectus to the Hong Kong Stock Exchange as soon as this month. The company plans to raise more than US$1 billion in the Hong Kong IPO.
Tencent: 5G will be widely applied in industry, transportation, healthcare and others
The recently released "Tencent 5G Ecological Application White Paper" predicts that in the future, 5G network construction will show a trend of mixed networking in the middle and low frequency bands and the release of 2G/3G spectrum resources. In the next three years, consumer applications with 5G features will be the first to mature, especially innovative applications in the entertainment field, which will bring huge changes to user experience and consumption patterns. At the same time, the integration of 5G, artificial intelligence, big data and other technologies will form large-scale applications in vertical industries such as industry, transportation, and medical care.
Ministry of Foreign Affairs: China has provided more than 350 million doses of COVID-19 vaccine
World Health Organization announced on June 1 that the inactivated COVID-19 vaccine CoronaVac developed by Chinese biotech company Sinovac has officially passed the WHO emergency use certification. Foreign Ministry Spokesperson Wang Wenbin said that it fully proves the safety and effectiveness of China's vaccines and technical routes, and provides more powerful tools for the world to overcome the epidemic at an early date. "With its huge population and tight supply of vaccines, China has provided more than 350 million doses of vaccines to the international community, including vaccine assistance to more than 80 countries and export of vaccines to more than 40 countries. Many developing countries have carried out cooperative production and rapidly promoted the mass production of vaccines."
(China Money Network's articles are curated and translated from credible Chinese media organizations with established brands, experienced editorial teams, and trustworthy journalism practices. However, we are not responsible for the accuracy of the information. For any questions, please reach out to our editorial department.)