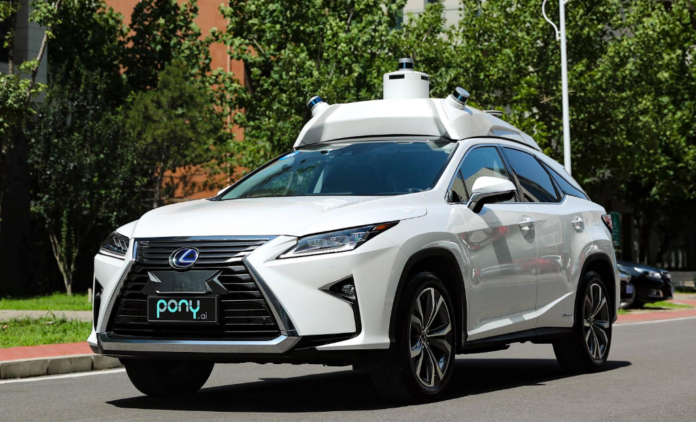 Pony.ai plans to launch robotaxi in the United States in 2022
Chinese autonomous driving startup Pony.ai recently stated that it is currently conducting road tests of driverless taxis in California, USA, and is expected to launch commercial services in 2022. In May of this year, the company announced that it was approved to conduct road tests of driverless technology in three cities in the United States and Guangzhou, China.
Hangzhou established a RMB20 billion Tigermed Biomedical Industry Fund
Recently, Hangzhou State-owned Capital Investment Operation Co., Ltd. (Hangzhou Capital) signed an agreement with Tigermed, Hangzhou High-tech Investment, and Tailong Venture Capital to jointly establish a RMB20 billion Hangzhou Tigermed Biomedical Industry Fund. As a life and healthcare industry -focused fofs in Hangzhou, the fund will adopt market-oriented operation methods such as direct investment and investment in sub-funds in the future, focusing on innovative medical devices, biomedicine, medical services, medical informatization, digital therapy, and intelligent manufacturing, etc.
Yutong unmanned bus enters the apron of Changsha Airport for testing
Today, Yutong's latest generation of unmanned bus "Xiaoyu 2.0″ officially entered the apron of Changsha Airport for testing. This is the world's first driverless bus to enter the apron for manned testing. The first stage of Xiaoyu 2.0 is mainly used for employee commuting in the apron, and individual passenger shuttle. At the same time, based on the airport operating environment, Yutong will also carry out in-depth cooperation with Changsha Airport in areas such as new energy, smart charging, automatic docking of various equipment, and automatic aircraft guidance to explore overall solutions for airport smart transportation.
China will complete on-orbit construction of space station by 2022 and build a national space laboratory
According to China Manned Space Engineering Office, China will complete the on-orbit construction of space station and build a national space laboratory in 2022. After that, the space station will enter the application and development stage.
IC Insights: The global semiconductor market is expected to grow by 24% this year
IC Insights today released a market outlook, raising the growth forecast for the semiconductor market this year from 19% to 24%, which is only behind 33% in 2010 and 25% in 2017.
(China Money Network's articles are curated and translated from credible Chinese media organizations with established brands, experienced editorial teams, and trustworthy journalism practices. However, we are not responsible for the accuracy of the information. For any questions, please reach out to our editorial department.)