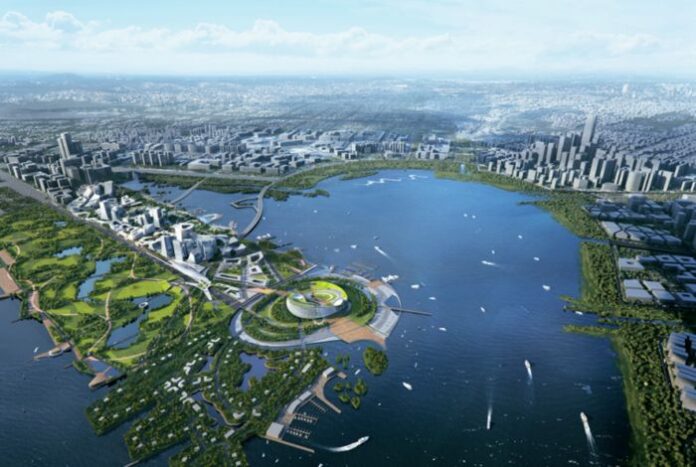 Tencent invests RMB37 billion to build global headquarters
Tencent's global headquarters "Penguin Island" project has been started construction, with a total investment of RMB37 billion (US$5.72 billion), located in Da Chan Bay, Shenzhen. The first phase of the project is scheduled to be completed in December 2024, and the second phase is scheduled to be completed in November 2026. The project scale is 16 times the combined size of Tencent Building, Tencent Binhai Building and Tencent Qianhai Building (under construction). According to reports, Tencent is conducting a name-collecting campaign for this global headquarters on its intranet, and currently the first option is "Penguin City."
Xiaopeng Motors passed the listing hearing of Hong Kong Stock Exchange
According to a document from the Hong Kong Stock Exchange, Xiaopeng Motors passed the listing hearing of Hong Kong Stock Exchange. Xiaopeng Motors declined to comment on the news.
Pony.ai eyes car-building based on Geely's platform, and Xiaopeng's design director will join
Chinese autonomous driving solution provider Pony.ai is currently in contact with Geely and plans to make electric cars based on Geely's "SEA" platform. Pony.ai began to consider building cars at the beginning of this year and recruited people from major OEMs. At present, it has established a R&D team of dozens of people in Shanghai. Zhao Qian, the former forward-looking design director of Xiaopeng Motors Modeling Design Center, has joined Pony.ai and is responsible for vehicle design.
AntChain releases Blockchain Transmission Network BTN
Today, AntChain released the high-speed blockchain communication network BTN (Blockchain Transmission Network). BTN is the "highway" of the digital world. It has established high-speed communication networks in many cities around the world through intelligent routing algorithms, efficient transmission protocols, transmission optimization algorithms, private virtual line guarantees and other technologies to improve the stability, connectivity and real-time of blockchain networks. Through encryption on both sides of the transmission layer and application layer, it ensures the safety of data on the transmission link.
IDC: In 2020, China's AI public cloud service market will reach RMB2.41 billion, with Baidu Smart Cloud, Alibaba Cloud, and Tencent Cloud ranking the top three in market share
According to a report released by IDC a few days ago, the overall market size of China's AI public cloud services reached RMB2.41 billion in 2020, accounting for 10.4% of the overall AI software market. It is estimated that by 2025, the proportion of public cloud services in China's AI software market will reach 36.1%. At present, Baidu Smart Cloud ranks first in the market share of AI public cloud services, and the second to fourth places are Alibaba Cloud, Tencent Cloud, and Huawei Cloud.
Semiconductor industry usher in a wave of expansion: 29 fabs may be built this year and next, China leads the way
SEMI (Semiconductor Equipment and Materials International) predicted in the latest report that global semiconductor manufacturers will start building 19 new high-capacity fabs before the end of this year, and start construction of 10 more in 2022. In terms of geographical distribution, China is in a leading position. The report predicts that mainland China and Taiwan will each build 8 fabs; followed by the Americas region, which will build 6 new fabs; 3 fabs will be built in Europe and the Middle East; Japan and South Korea will have 2 fabs each.
(China Money Network's articles are curated and translated from credible Chinese media organizations with established brands, experienced editorial teams, and trustworthy journalism practices. However, we are not responsible for the accuracy of the information. For any questions, please reach out to our editorial department.)