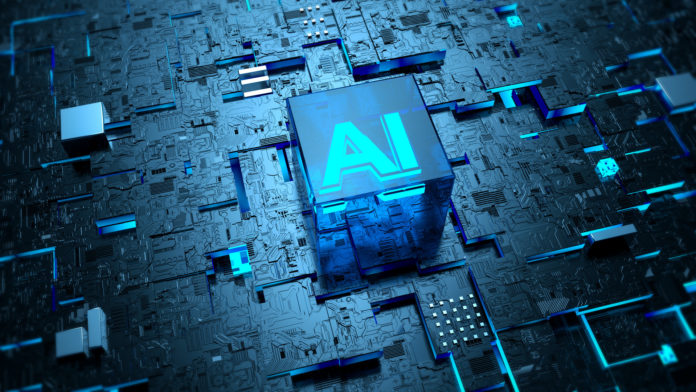 UCloud launches two AI products in face recognition temperature measurement and edge computing
Today, UCloud has announced the release of two series of new AI products in Face Recognition Temperature Measurement and Edge Computing. The "Face Recognition Temperature Measurement" product includes tablet and handheld hardware types, suitable for efficient management of crowd flows in hospital, campus, community, and other public places. The "Edge Computing" product includes two AI components, the AI ​​edge box and the embedded vision chip module. Both new products are equipped with AI processing chips based on deep learning algorithms, and are integrated with different intelligent hardware and solutions to meet the application needs of security, parks, transportation, energy and other complex environments.
Enflame Tech released China's second-generation AI training chip "Suisi 2.0″
Chinese deep learning chip developer Enflame Tech today released the second-generation AI training products-"Suisi 2.0″ chip, "CloudBlazer T20″ training accelerator card and "CloudBlazer T21″ training OAM module, which are based on the "Suisi 2.0″. And it also released an upgraded "TopsRider" software platform and "CloudBlazer Cluster", becoming the first company in China to release the second-generation AI training product portfolio.
Dong Mingzhu: Gree will introduce Harmony OS
Dong Mingzhu, chairwoman of Gree Electric Appliances, claimed that "Harmony OS will be introduced in the future." Huawei disclosed that since HarmonyOS 2 was officially released on June 2 and started the upgrade, it has supported a total of 69 model upgrades. In one month, the number of upgraded users has reached 25 million, and this number is still rising.
Sinopec's new biodegradable plastic project starts construction
The groundbreaking ceremony of the first phase of Sinopec's 500,000 tons/year polyglycolic acid (PGA) project was held recently. PGA is a new type of green and environment-friendly degradable plastic product. Experts said that PGA can be completely degraded in a short time to only produce carbon dioxide and water. With perfect biodegradability and biocompatibility, it is a good substitute for plastic. It can be used in medical materials, packaging materials, disposable products and other fields.
GAC Group: Joint-venture factory with CATL is expected to start production in the second half of the year
GAC Group stated on its social platform that the company mainly relies on outsourcing battery cells in the field of battery technology, and has completely independent control of BMS hardware, software development and independent integrated development of PACK. The self-built PACK production line can meet most of the demand for battery pack production capacity. At the same time, the GAC-CATL joint venture factory is expected to be put into operation in the second half of 2021, mainly for the production and supply of power batteries.
SMIC: The current demand for IC chip exceeds supply
SMIC stated that its IC chips are in short supply. The company's overall capacity utilization rate reached 98.7% in the first quarter of 2021. According to the company's CAPEX spending plan this year, it plans to expand the production capacity with 10,000 12-inch and 45,000 8-inch wafers to meet more customer needs.
(China Money Network's articles are curated and translated from credible Chinese media organizations with established brands, experienced editorial teams, and trustworthy journalism practices. However, we are not responsible for the accuracy of the information. For any questions, please reach out to our editorial department.)