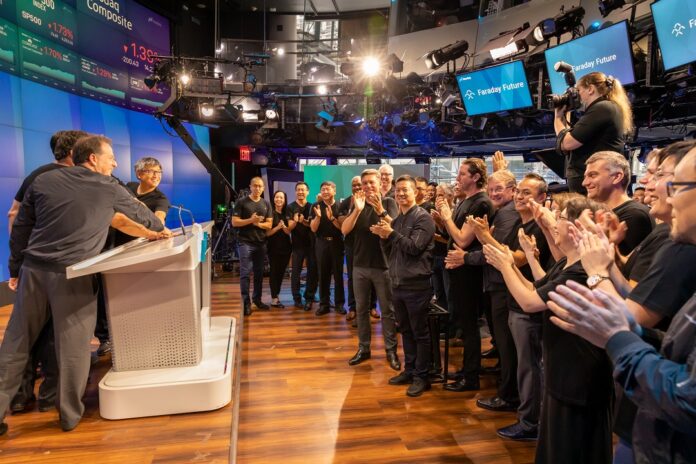 Faraday Future goes public on Nasdaq
Today, Faraday Future (FF) is officially listed on the Nasdaq under the ticker symbol "FFIE". In response, FF's founder Jia Yueting responded that "FF91 will be delivered in the next year or so, and he will make every effort to prepare for the delivery."
Wing Loong UAV restored telecommunication services in Henan
On July 21, China urgently deployed a large unmanned aerial vehicle(UAV) to restore telecommunications services in the central province of Henan, where heavy rain has wreaked havoc. A China-developed Wing Loong UAV took a 4.5-hour flight to Mihe township in Gongyi city, one of the most seriously ravaged regions in the province, the Ministry of Emergency Management said. At 6:21pm, the drone entered the areas where telecom services had been disrupted and started to provide a stable and continuous mobile signal coverage for an area of about 50 square kilometers.
Alibaba Cloud and Olympic Broadcasting Services join forces to create OBS Cloud
Alibaba has adjusted its plan according to the situation of the Tokyo Olympics. More and more Alibaba's digital technologies can appear in the Olympics and the audience interaction. Since Olympic fans around the world can only watch the events through TV networks, Alibaba Cloud and Olympic Broadcasting Services have jointly created the Olympic broadcast cloud – OBS Cloud, which provides cloud-based solutions for broadcasters. In addition, Alibaba Cloud also provides cloud services for Olympic.com, the official Olympic website launched this year.
Genetic testing company Gene+ seized RMB750 million in a series C round
Beijing-based genetic testing company Gene+ announced that it has completed a RMB750 million series C round financing, which was led by CCB International, with investors including Shenzhen Fortune Caizhi Venture, Jolmo Capital and GGV Capital. Proceeds will be used to further promote R&D, registration and clinical services of Gene+ Oncology Panel genetic testing, early tumor screening and other products, as well as cooperation with innovative pharmaceutical companies in the oncology field on the collaborative development of new drugs.
Sequoia leads a US$150 million series E round in Cloudwise
Cloudwise, a Chinese IT infrastructure and building applications provider, announced the completion of a US$150 million series E round financing. This round was led by Sequoia Capital China, with participation from Boston Investment, FutureX Capital, CPE, ASG, SIG, and CRC Capital. It is reported that Cloudwise and Huawei Cloud jointly launched Cloudwise APM, which mainly provides application performance management solutions for overseas users.
(China Money Network's articles are curated and translated from credible Chinese media organizations with established brands, experienced editorial teams, and trustworthy journalism practices. However, we are not responsible for the accuracy of the information. For any questions, please reach out to our editorial department.)